Conversation Heart Action for Photoshop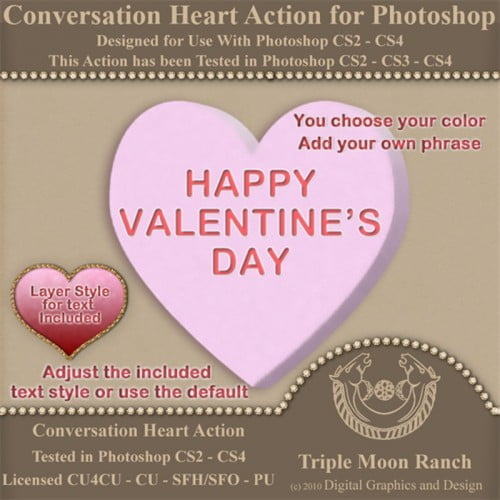 The action is interactive and gives the user the choice of color for their heart, and the font and phrase that goes on the heart.
I have included a layer style that creates the appearance of the reddish engraved text you find on these powdery little hearts. If you wish you have the option of changing the style on the text before the action completes.
Both actions have the same outcome. They produce one of those little powdery, chalky hearts with the sayings on them that Valentine?s Day would just not be the same without.
Finished heart is approximately 744x713px and 300ppi.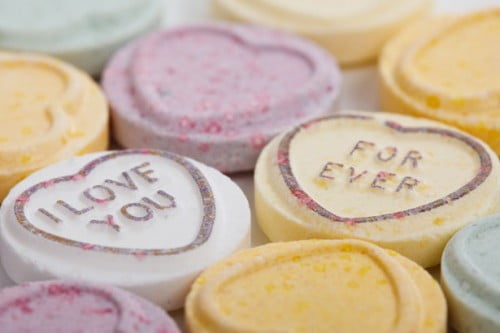 ---