Copacabana Style Textures for Summer Time G8M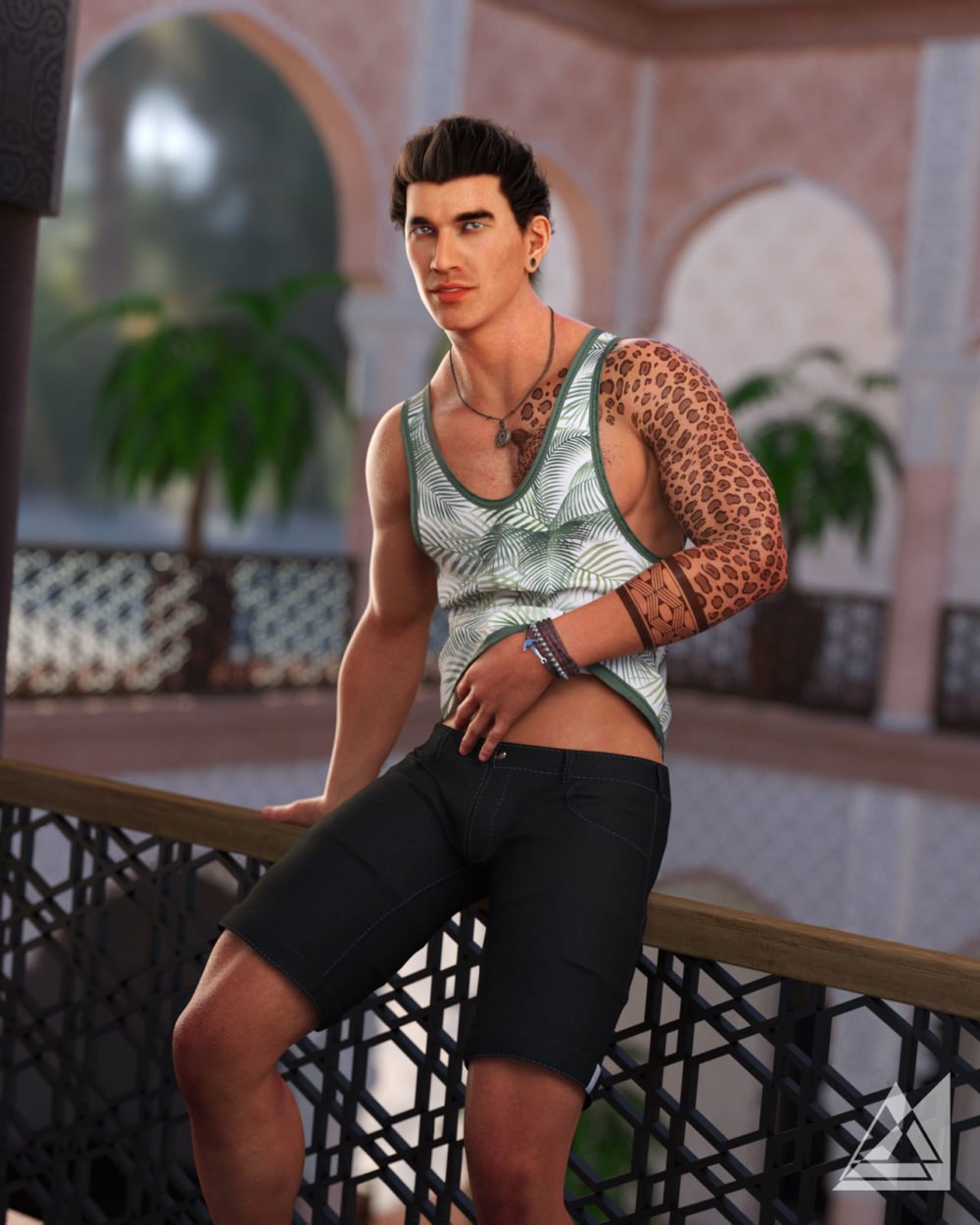 ---
Copacabana Style Textures for Summer Time G8M
Copacabana Style, Textures for Summer Time Outfit for Genesis 3 and Genesis 8 Male(s)
This product includes adjustment morphs for "Pedro for Genesis 8 Male" Shape*
Enjoy the beachy style of Rio de Janeiro.
Have fun with your friends playing Beach Soccer, wearing our perfect uniforms for hot summer days.
Contents:
Beach Soccer Set
-10 Textures for Tank Top
-10 Textures for Swimwear
Tropical Set
-03 Textures for Tank Top
-04 Textures for Swimwear
-03 Textures for Tshirt
-03 Textures for Shorts
-03 Textures for Shoes
-01 Texture for Watch
* Includes adjustment morphs for "Pedro for Genesis 8 Male" Shape, created by Blue Rabbit. Those with "Pedro for G8M" will be able to observe that the clothes fit more naturally to his body. Is not required to acquire "Pedro for G8M".
---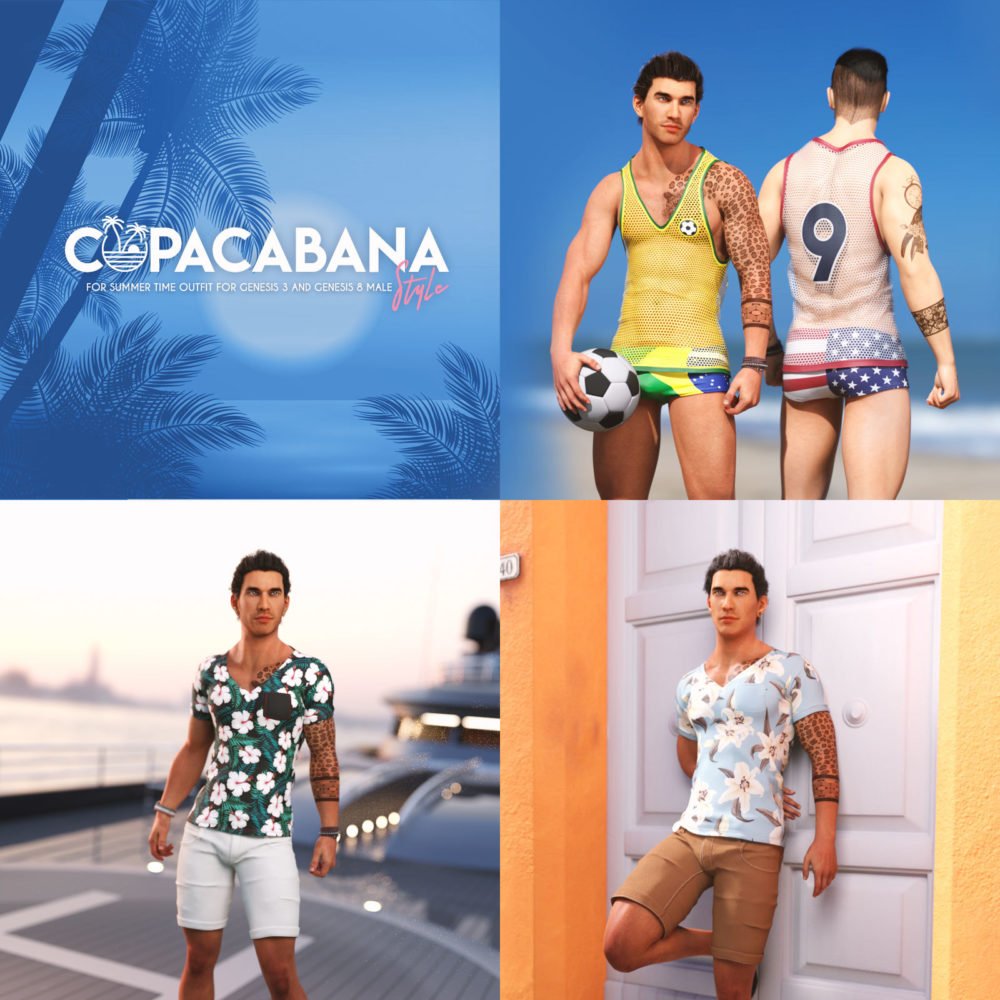 ---