CosHeroSeries-MREaglesForG8Male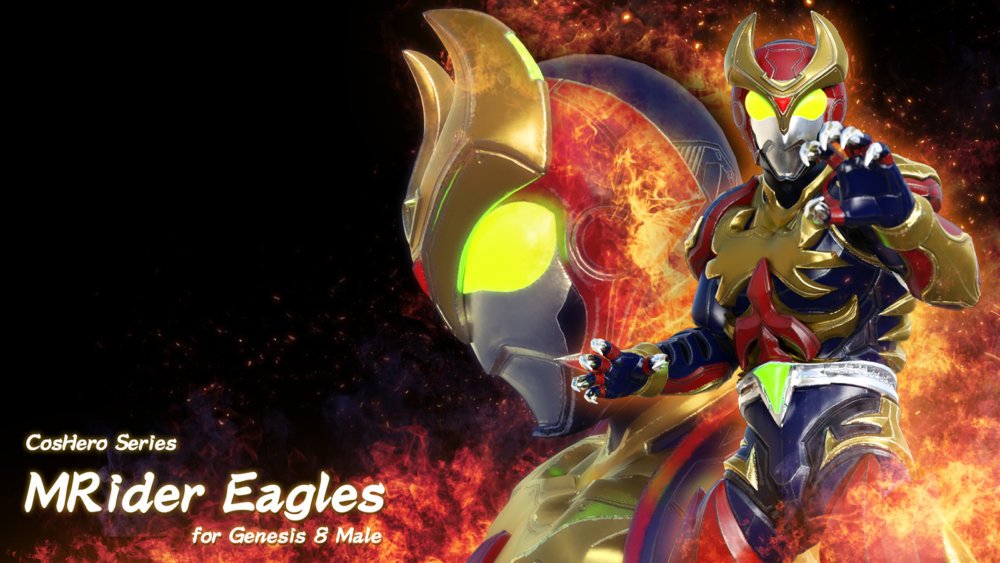 This is my fourth product for CosHero , the hero costumes series for cosplay.
This package include full cloth suit for Helmet,Gloves,Body and Shoes,Scarf,Big Claw and also include his weapon (A gun sword for his right hand).
The scarf object use the newest function in Daz Studio 4.10 – The Dforce to simulate the soft cloth effect for it.So when you posed it,you should run the simulate
in simulatioln setting area.
This is also my second product for Daz Studio,wish you like this character and have fun with it.
————————————–
System Requirements:
DAZ Studio 4.10+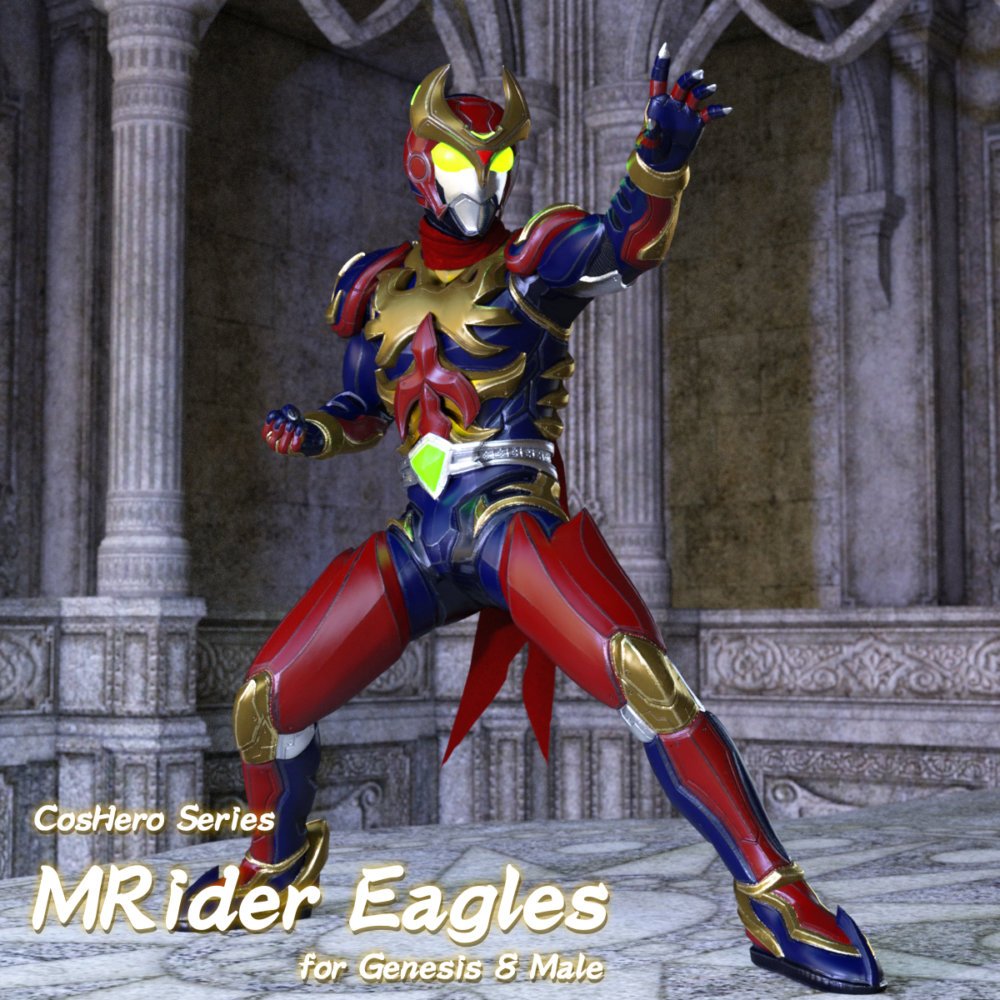 ---