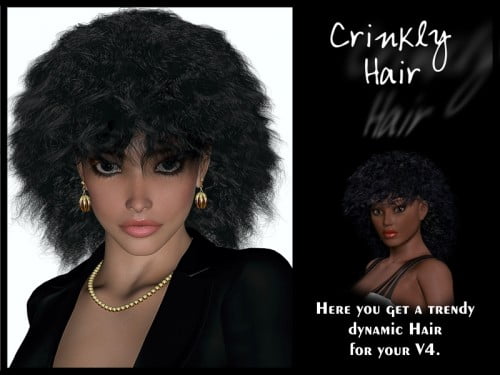 Crinkly-Hair for V4
Here you get a trendy Hair for your V4
The hair was created in the hairroom, but has no preset dynamic functions !
Load the hair into your poser as you do with any other hair respectively any other *hr2 file from the hair library by selecting the head of your V4 and then doubleclick on the hair in the hair-library.
The hair looks like the hair in the sample images, but in the Hair-Room you can get easily your ideas into shape or simply do some experimental stuff.
Thats a quickie, that's fun and you achieve cool results and finally Vicky can wear some pretty curls.
I use the x-y-z parameters and then the hair also fits e.g Aiko.
Be sure to render the hair in firefly mode so it looks much prettier.
If you make your render settings as shown on sample image 4 you will get quick results.
I turned off the shadow at several hair objects so here is more you can play with.
I love this hair – it's pretty customizable and nifty.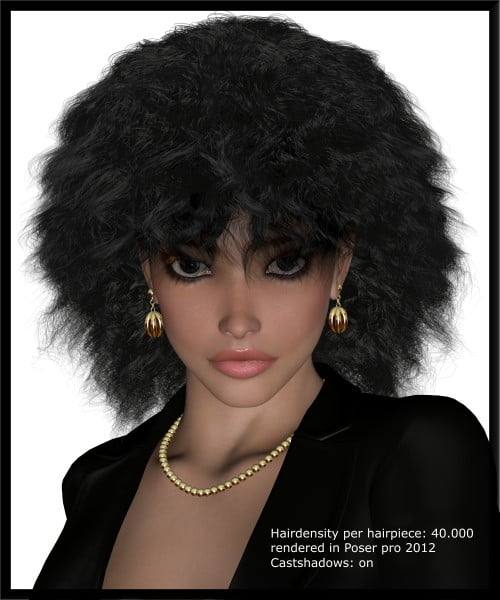 ---