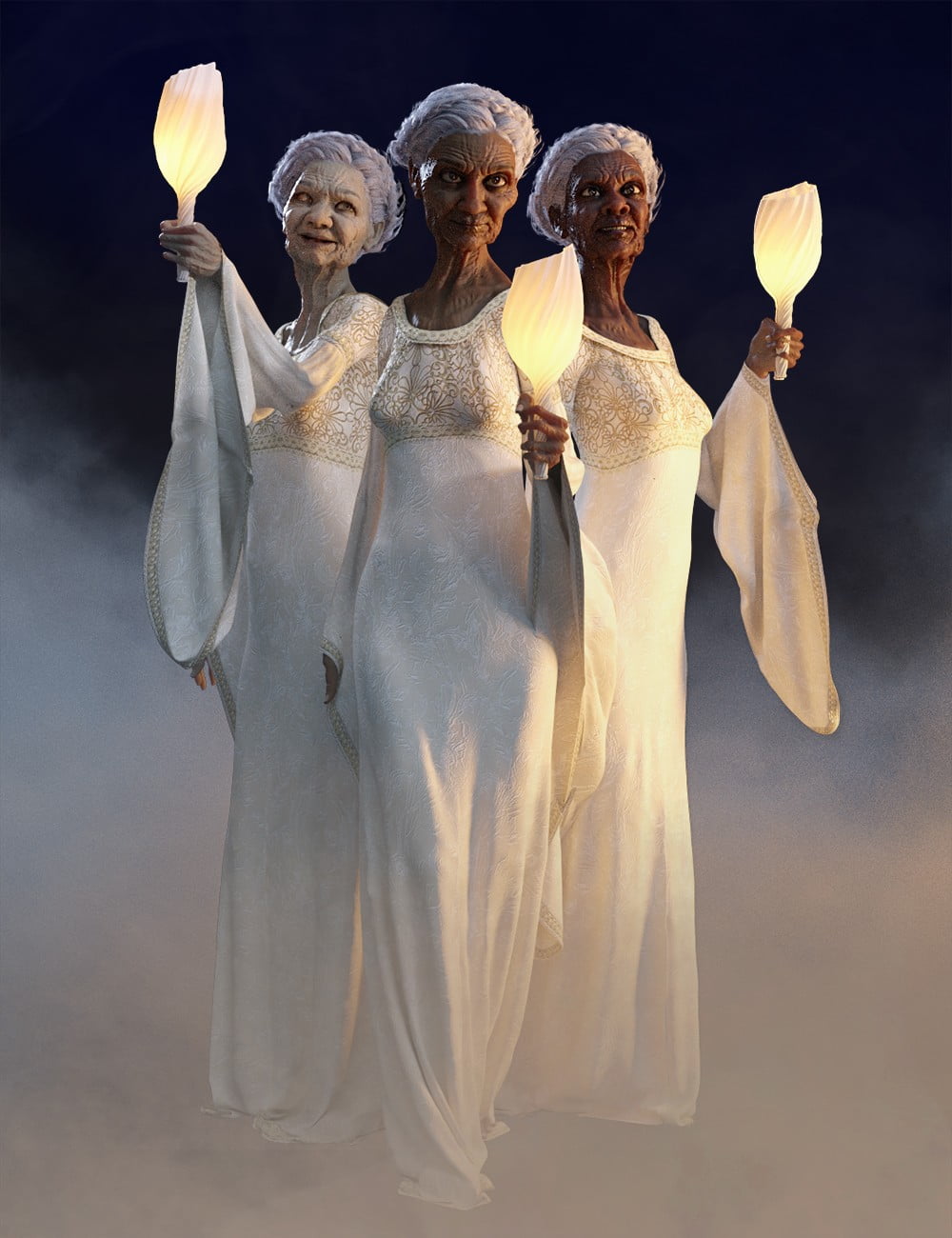 ---
Crone for Etta HD
CRONE for Etta HD is a set of morphs for Etta HD which is a beautiful character made from Edie 8 by Josh Crockett. Due to the extreme noses, in particular, on Edie and Etta, these morphs are extreme in order to modify them to create comparatively smaller noses.
The morphs represent various ethnic influences. There are five full faces and then they have been halved into upper and lower face morphs. The upper morphs include the nose and each set has a variety of other noses to extend the variety.
The lower jaws include two that give a toothless and toothy mouth.
Also included are 4 ears: two fairy ear types, one with biggish ears and another with drooped lobes.
Morph dials (in Parameters and Shaping) allow you to mix the morphs at full and lesser percentages.
As the morphs are extreme, you can mix these with Edie 8 or Genesis 8 Female at lower percentages.
Presets are included to apply or remove Etta's human ears.
Presets apply any of the full faces (use the Zero presets between face preset changes).
The zero presets will zero everything or only the face (leaving the ears alone).
There is also a preset to zero out an upper or lower face dial you may have applied (these will not affect the full face morphs).
To assist you with these ethnic morphs are five skins: three dark and two light.
Each loads with one of the eye textures and you'll find additional colors including some fantasy full scleral colors as well as three lengths of eyelashes.
---
| Required: | Link to post: |
| --- | --- |
| Etta HD for Edie 8 | https://3d-stuff.community/catalog/etta-hd-edie-8/ |
---