CWRW Calicos for the HW House Cat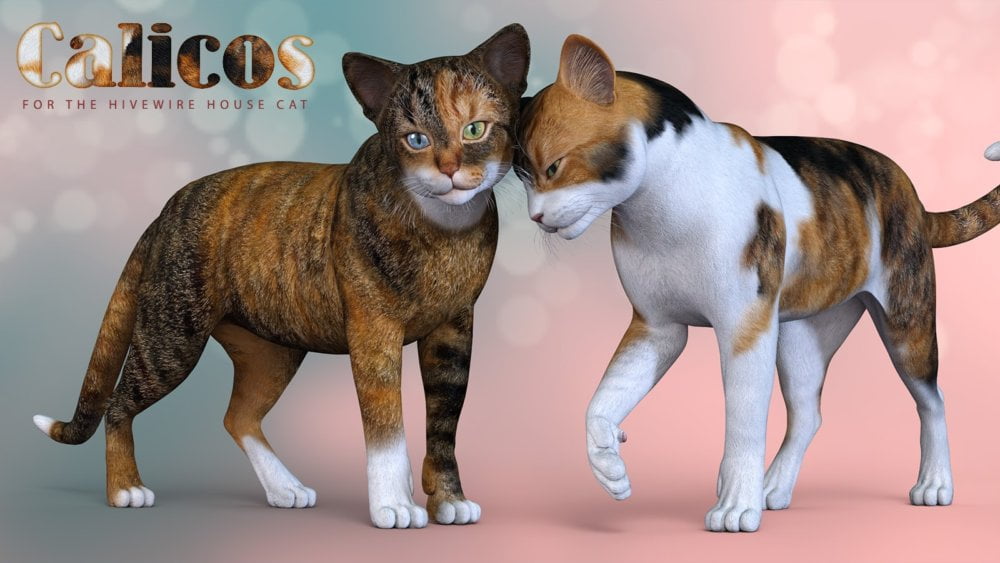 Dress your HW Kitty in style! Includes 2 adorable "Calico" coats for the HiveWire House Cat, plus 2 eye color options. Includes MATs for Poser Firefly and Superfly (Superfly requires Poser 11+), Daz Studio 3Delight and Iray.
These textures and mats also work with the HW Big Cat, HW Cub and HW Kitten.
What's Included & Features
Materials (.mc6, .duf)
2 Unique Calico Coats
Calico 1
Calico 2
2 Eye Colors
Calico Eye 1 (both green)
Calico Eye 2 (one green one blue)
Textures (.jpg)
6000×6000 Skin Maps
2048×2048 Eye Maps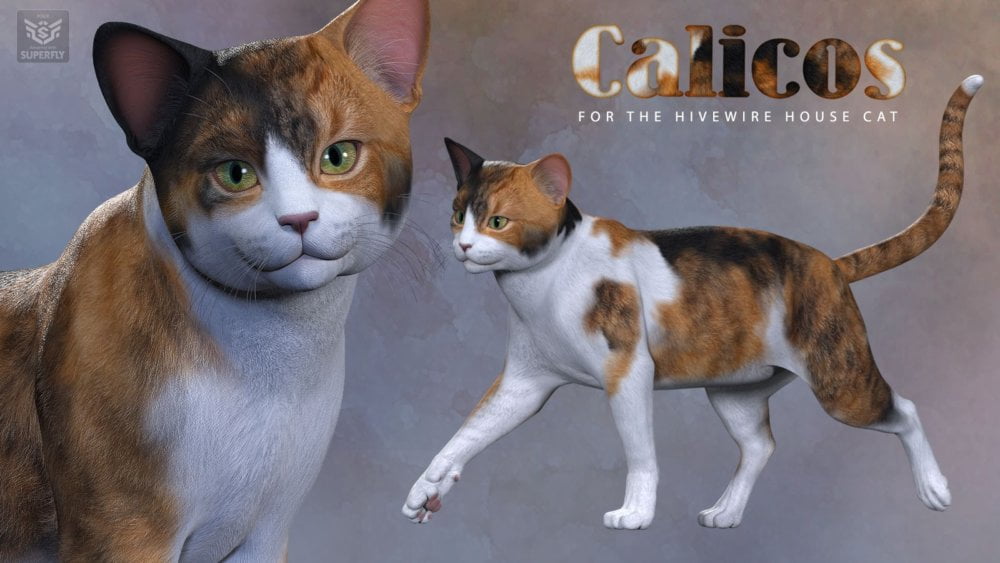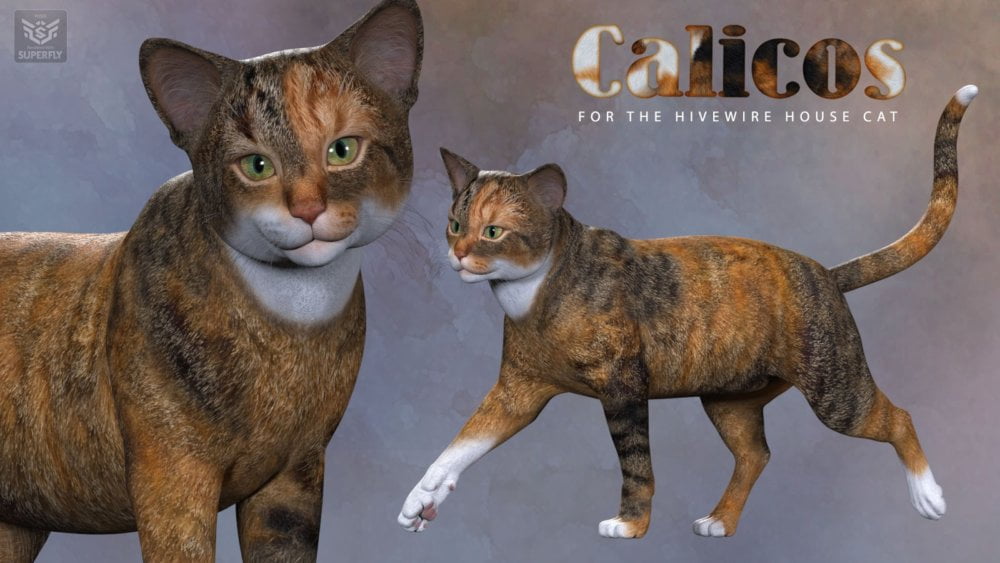 ---