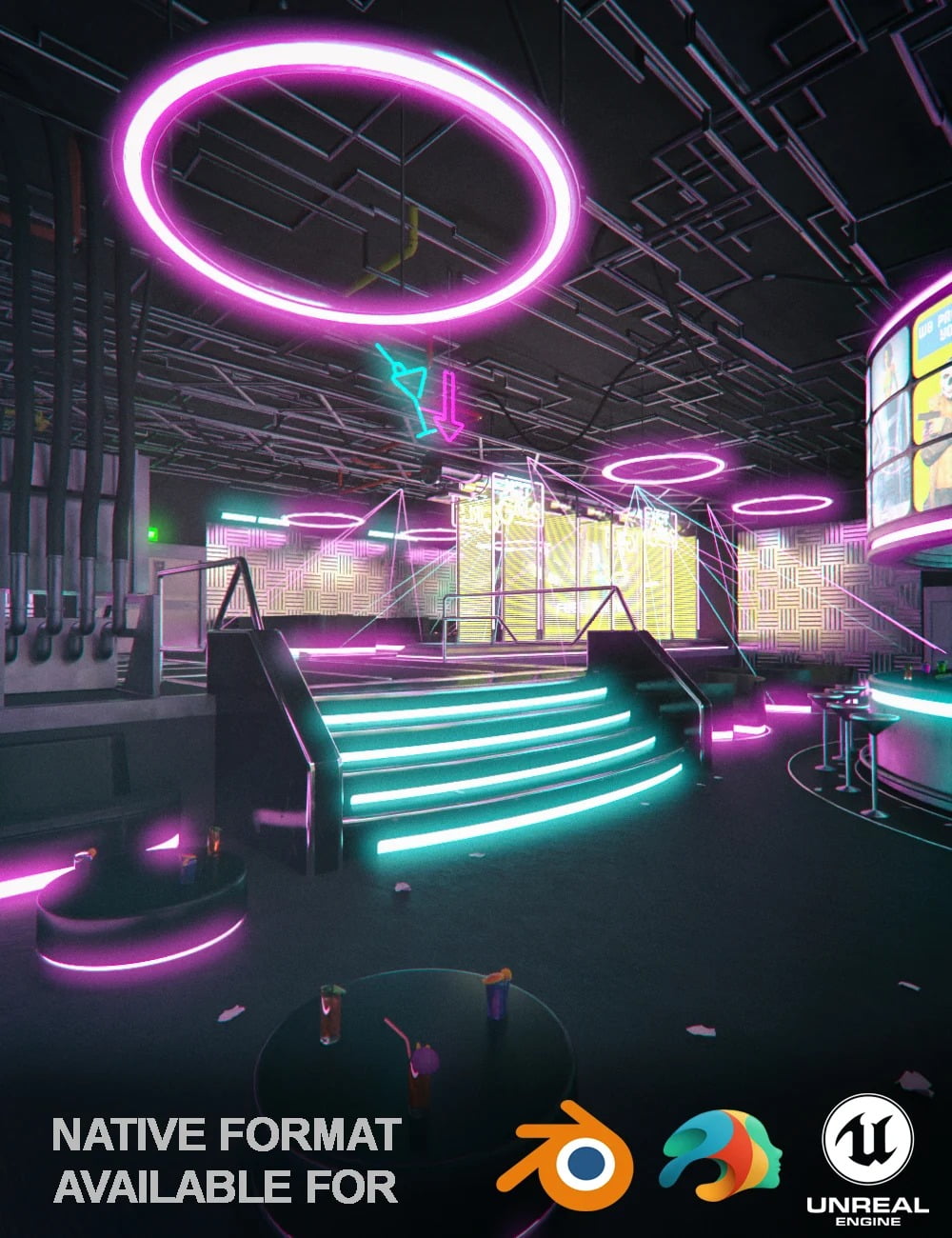 ---
Cyberpunk Night Club
Go for a fun, hip, and futuristic night out with the Cyberpunk Night Club!
The Cyberpunk Night Club indoor environment comes with outstanding props that are ready for your characters to grab a drink, dance, relax, and walk the catwalk. Ready to use in its three versions, it will be easy for you to modify it with its accessories to adapt it to your own needs.
The bright neon and super-futuristic Cyberpunk Night Club is perfect for Cyberpunk, Scifi and even contemporary scenes.
---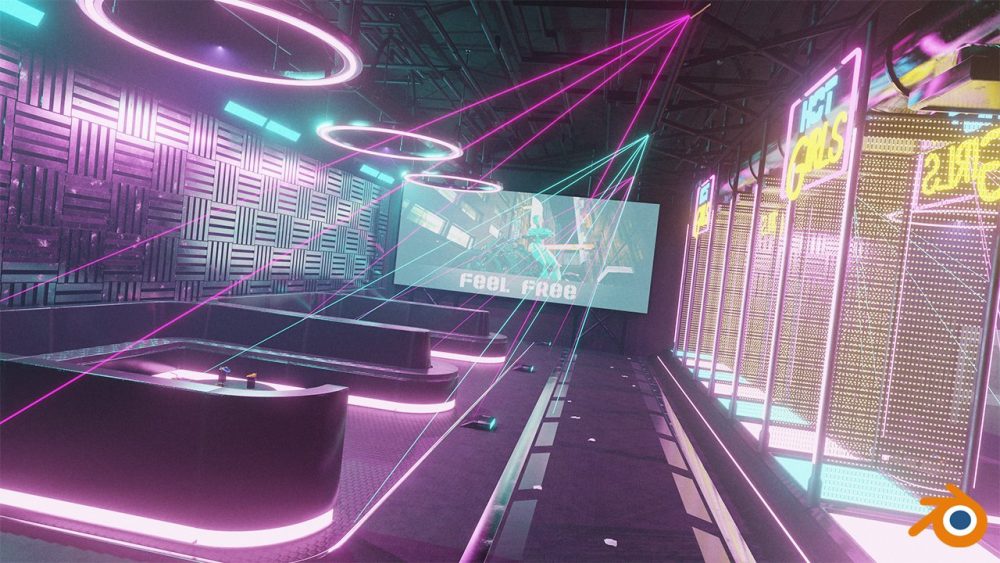 ---