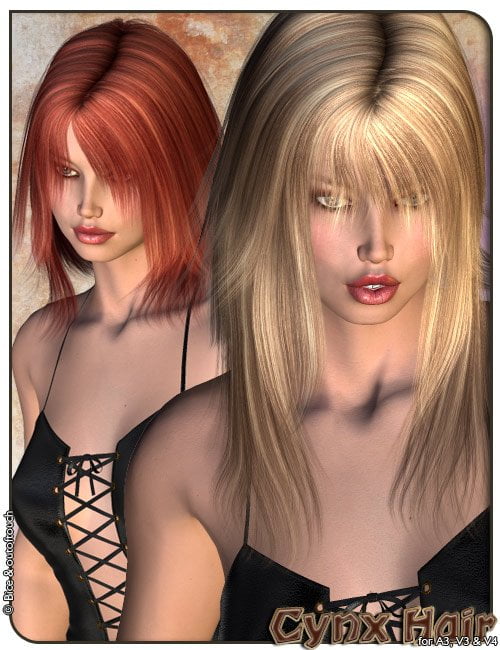 IA new sassy hairstyle for your Poser females! Cynx Hair brings new glamor and fashion into your hair closet! Choose whether you want it short or long with free face or hair-covered.
This package comes with a high-quality, multi-layered mesh with conforming versions for Victoria 4, Victoria 3 and Aiko 3 (+ Realistic). Each version includes 37 morphs for styling, adjusting and wind.
Included are 8 high-resolution and photo realistic hair textures with detailed transmaps!
Have a look at the pictures to see some style previews of the hair and the hair colors.
---