D3D Perfect Tan Line – V4/A4/G4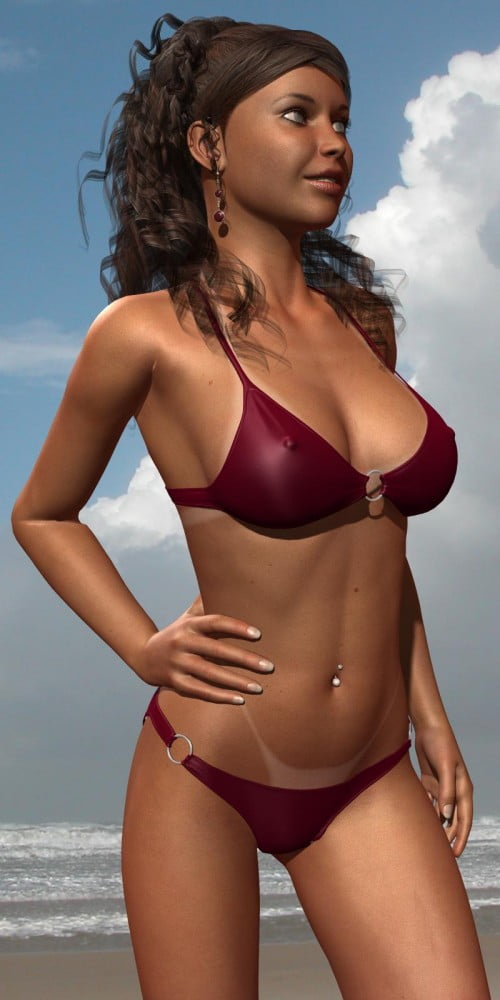 The Poser 7 version of this script will also work in Poser 8.
Perfect Tan Line is a Poser Python script for easy adding of tan lines to Victoria 4, Aiko 4, and The Girl 4. Use one of the included 6 bikinis, 2 shorts and tops, 3 swimsuits, or apply your own mask image as tan line. For the included maps, you can even combine the bottom and top part or use only one of them.
Note: If you also have D3D Perfect Tan Line – Sexy V4, the tan line maps for both products are displayed in a single interface and bottoms and tops can be combined from both sets.
The user interface of the script is simple. It consists of image buttons with the tan-lines and sliders to control the brightness of the tanned and untanned skin. For a more natural look, the redness of the skin may be adjusted as well. The script may be applied again to modify an existing tan line, e.g. for fine tuning of the skin tones by test renders.
Note: Because the maps were made for Victoria 4, the shape of the tan lines may differ a bit when using morphs like Aiko 4 or The Girl 4.
---