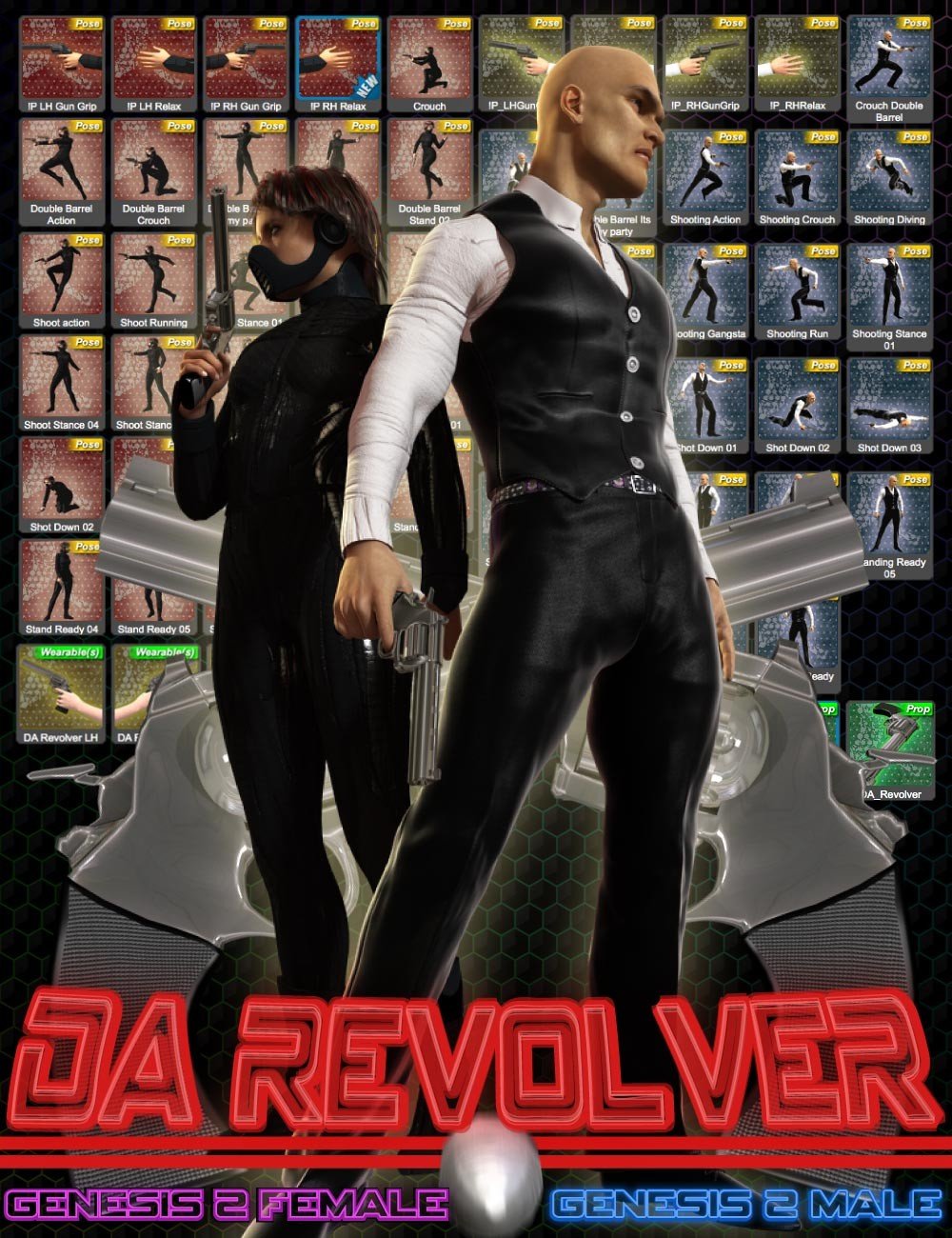 Included in this set are 50 individual poses for Genesis 2 Female(s) and Genesis 2 Male(s) (25 for each figure). Plus 4 Partial poses for each, for gripping the gun or relaxing the hand. Also included is a Mirror Pose script to easily flip the poses to suit your needs in a specific scene. The poses are easily used with most figures and any gun prop with only slight adjustment possibly needed. Smart content is split into male and female versions for ease is selecting poses for your figure.
The DA Revolver gun prop includes bullets and 5 morphs including shoot, cock and release cylinder for loading.
Each pose has been carefully crafted for realism and versatility.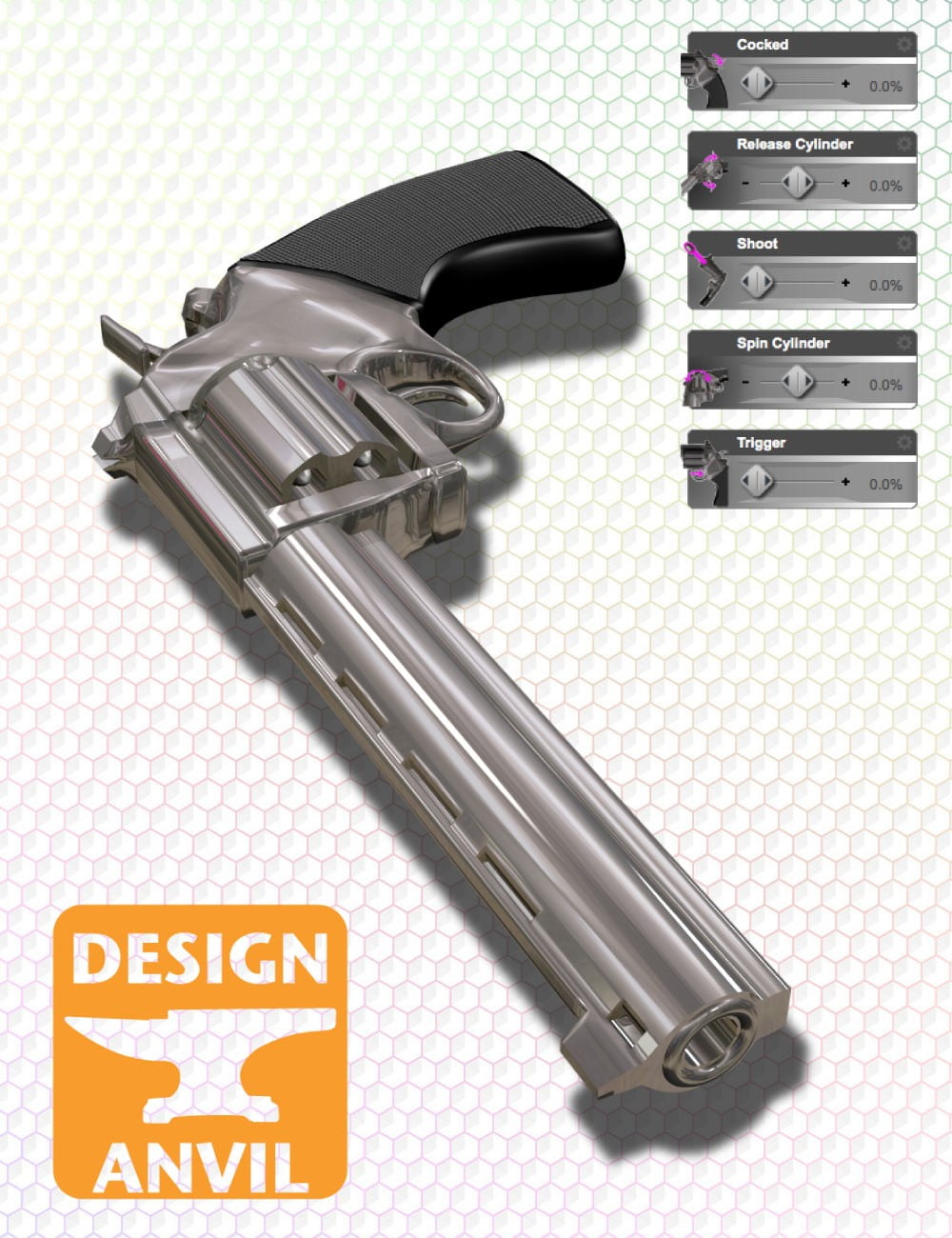 ---