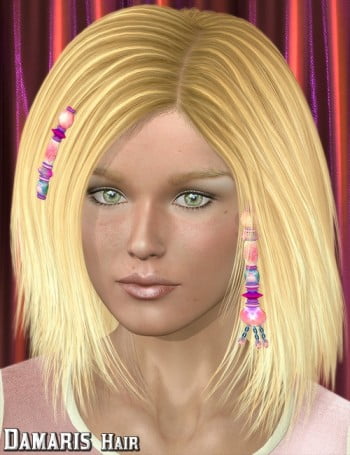 Damaris Hair is a playful medium length hairstyle, featuring two beaded ornaments. It comes with three versions:

a)?a conforming hair for Victoria 4
b)?a hair prop that fits Victoria 4 by default, but can be adjusted to fit other figures as well
c)?a Genesis compatible hair file that includes a custom auto-following morph for Victoria 5
Damaris Hair includes twenty ready style poses and three colors, each with different natural hair textures (the three textures are not just color variations of the same texture but each is a totally unique texture based on realistic hair). A wide variation of morphs allows the hair to be morphed to simulate realistic movement and wind effects. The morphs of the bead ornaments are independent of the hair morphs, so that the beads can be hidden for versatility. Damaris Hair is perfect for a cute child, a ruthless buccaneer or a fascinating fairy! It's up to you and your creativity to explore all the possibilities that Damaris Hair allows!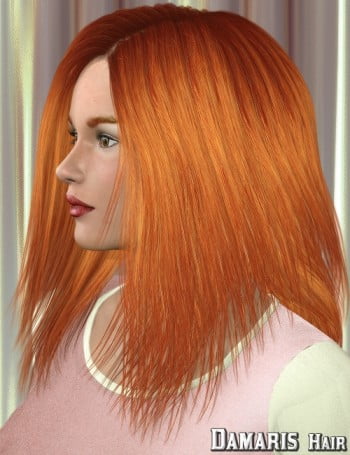 ---