Dance Studio Add-On (DAZ Studio)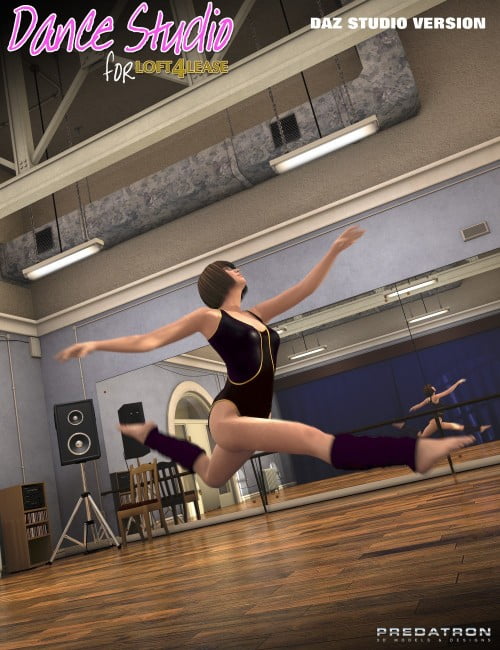 A Dance Studio Add-On for the Loft 4 Lease set. This includes 2 new wall textures, blue and yellow, plus 2 shiny reflective floor textures. Also included are a set of props such as a large wall mirror and rail, stereo system with PA speakers, a chair, a set of window drapes with wind morphs and a large wall curtain.
This set is optimized for use within DAZ Studio 4+.
This Product Includes:
1 DSON Core Installer
Requires:Loft 4 Lease (DAZ Studio)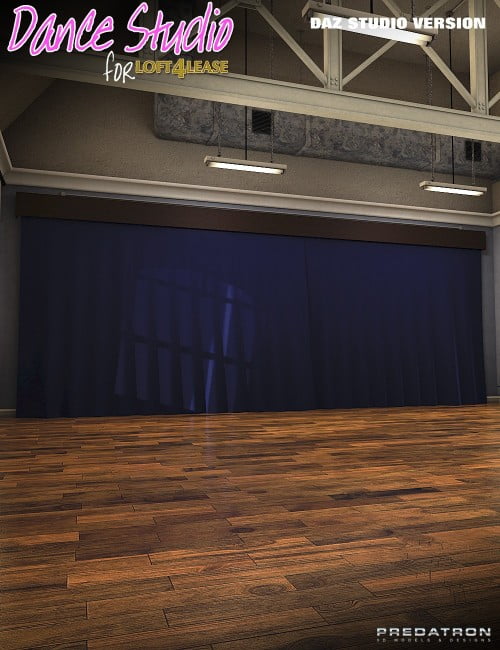 ---