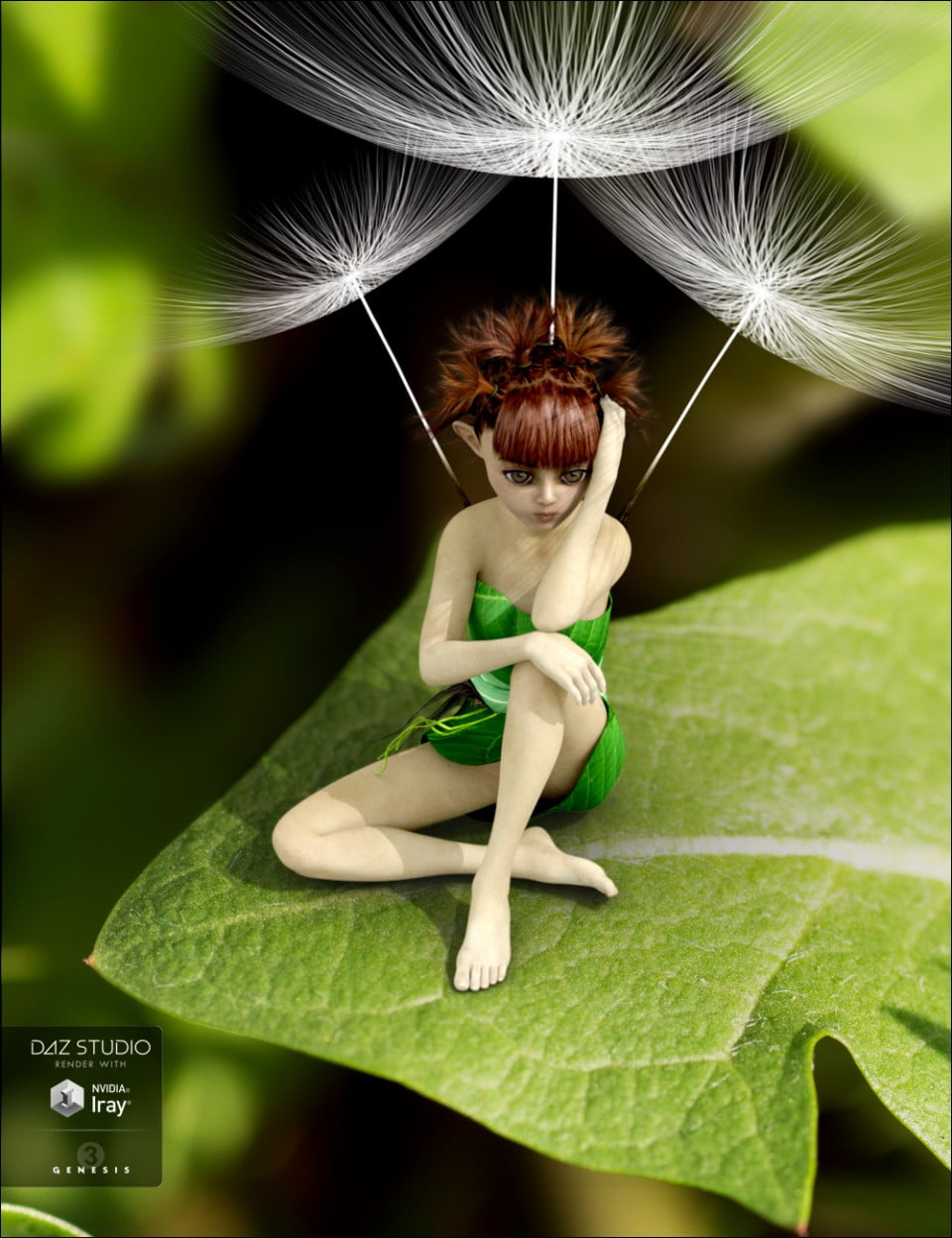 Dandelion Fae is a unique new fantasy character for Genesis 3 Female.
As she is a tiny little Fae with no wings she uses the seeds of the dandelion flower to float around in the wind.
The character comes with a texture and separate head, ear and body morphs to mix and match with your other favorite characters.
What's Included and Features
Dandelion Fae: (.DUF)
Dandelion Character Preset
Dandelion Ear Morph
Dandelion Head Morph
Dandelion Body Morph
Dandelion Materials:
Dandelion All Maps
4 Eye Color Presets
4 Eye Reflection Presets (3Delight)
2 Eyelash Presets
2 Face Presets
Textures Include:
2 Bump Maps (2048 X 2048)
1 Specular Map (2048 X 2048)
2 Trans Maps (2048 X 2048)
13 Texture Maps (2048 X 2048)
4 Bump Maps (4096 X 4096)
4 Specular Maps (4096 X 4096)
7 Texture Maps (4096 X 4096)
Daz Studio 3Delight Material Presets (.DUF)
Daz Studio Iray Material Presets (.DUF)
Notes
This product includes:
1 DSON Core Installer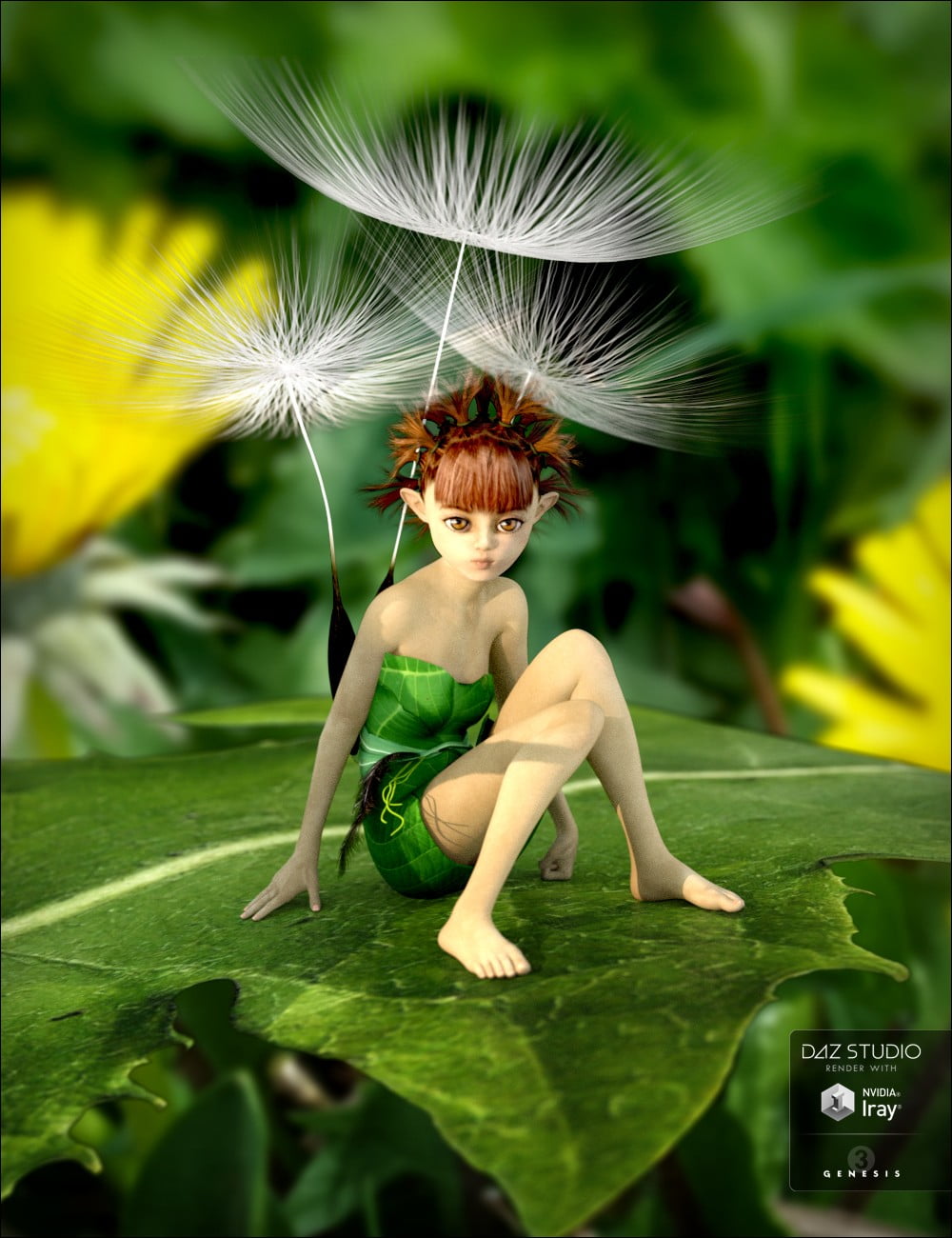 ---