Dark Infinity Outfit For V4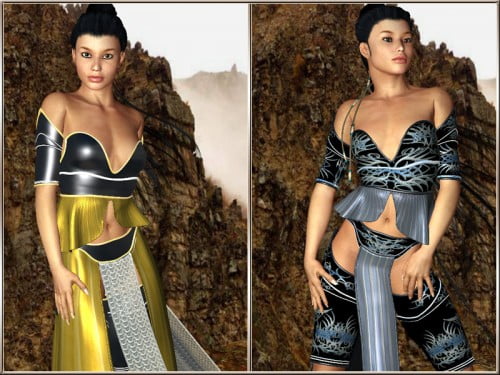 This super conforming fantasy outfit comes with 10 separate figures, 2 Arm Guards, 2 Leg Guards, Top, Briefs, Frill, Apron Front, Apron Back and an Over Skirt.
It also comes with 3 full texture sets at 3000 x 3000 resolution, plus additional textures for the frill, aprons and skirt and a simple black and gold texture set for the Top, Briefs, Leg Guards and Arm Guards. These figures can be used all together or in different combinations making it very versatile.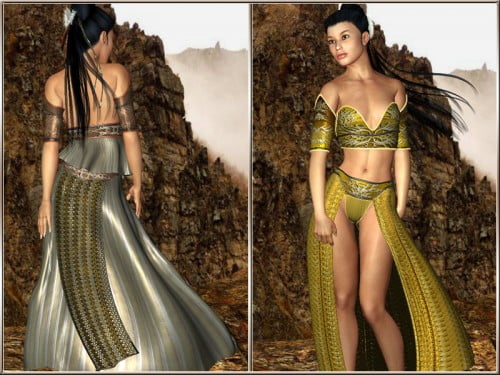 ---