Phoenix dactylifera, commonly known as the Date Palm, is a palm in the genus Phoenix, extensively cultivated for its edible sweet fruit. Due to its long history of cultivation for fruit, its exact native distribution is unknown, but probably originated somewhere in the desert oases of northern Africa, and perhaps also southwest Asia.
The palm and specifically the date palm appears throughout the Old Testament as a supplier of nutrition and also of medicine. Date Palm Tree for Vue Format
This product is delivered in .veg species format.The .veg format can be used in conjunction with Vue ecosystems, allowing the creation of unique, single instances of trees as well as complete forests and other types of groupings.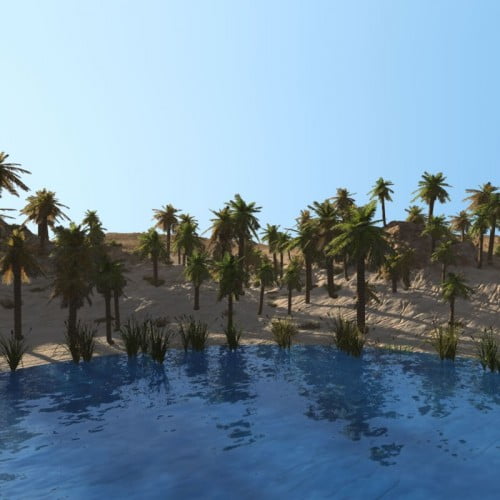 ---