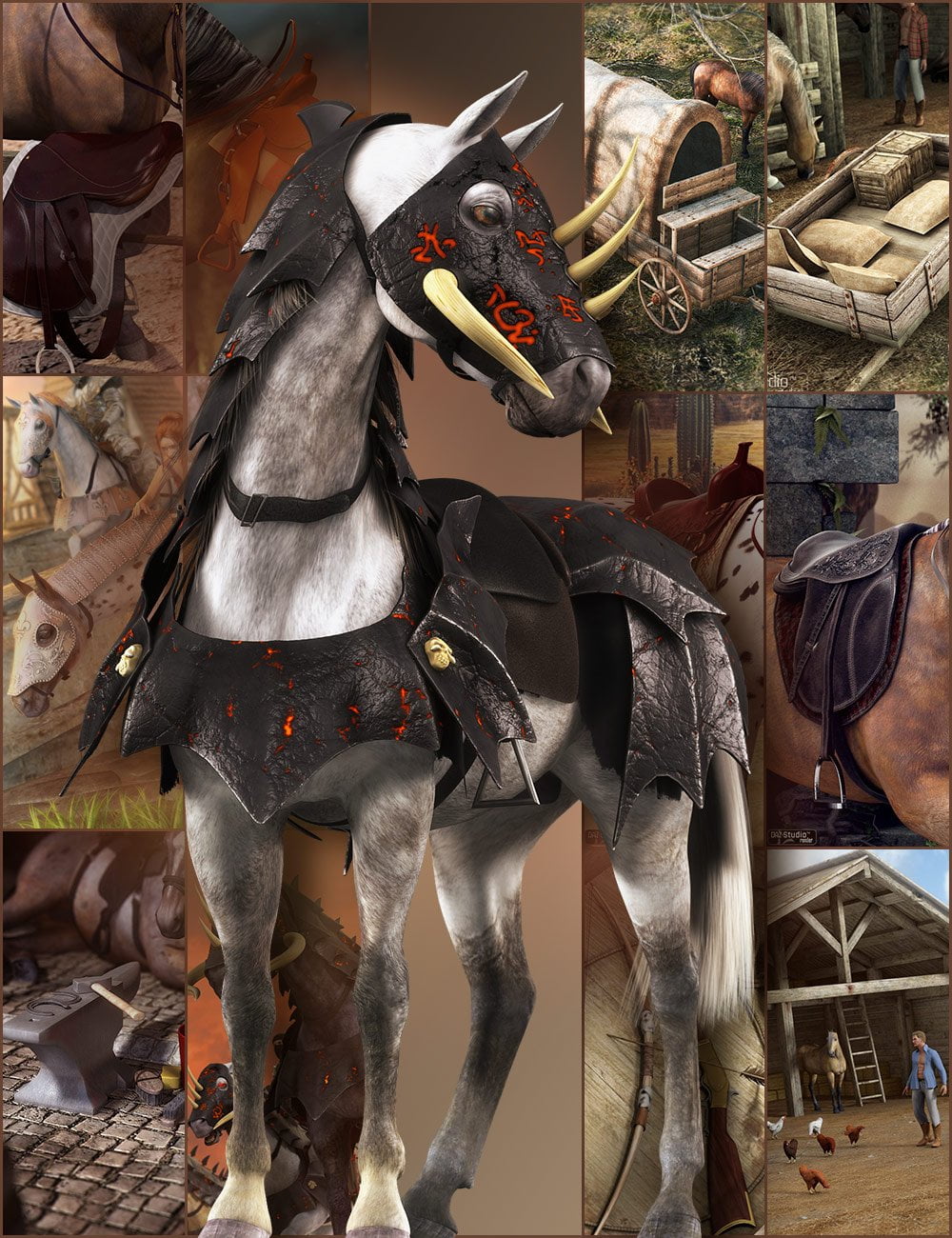 ---
DAZ Horse 2 Pro Bundle
Updated to DIM files.
The DAZ Horse 2 Pro Bundle is by far the best value for acquiring the exquisitely modeled, rigged and textured DAZ Horse 2. This bundle includes everything in the DAZ Horse 2 base product, everything in the DAZ Horse 2 Starter Bundle AND 5 additional breed shapes, additional texture sets, poses, armor sets, saddle textures, wagon and hand-cart accessories and more.
The DAZ Horse 2 represents a technological quantum leap forward from the original DAZ Millennium Horse. Leveraging DAZ 3D's award-winning Genesis technology while maintaining native compatibility with both Poser and DAZ Studio, the DAZ Horse 2 includes a new, more detailed mesh and hand-painted weight maps providing dramatically improved bending and posing. Three different texture maps and 16 partial body morphs and 25 head morphs allow you to shape and style the horse into a wide variety of shapes and sizes.
DAZ Horse 2 works in Poser 9 via DSON Importer for Poser
This Bundle Includes:
Barn Yard
English Saddle for DAZ Horse 2
Western Saddle for DAZ Horse 2
Wagon Trail 1
Wagon Trail 2
DAZ Horse 2
Western Gear
Horse Accessories
Dark Barding
Ceremonial Horse Armor
Knightly Barding
Western Saddle Textures
Rider Poses for DAZ Horse 2
English Saddle Textures
DAZ Horse 2 Starter Content
DAZ Horse 2 Pro Content
---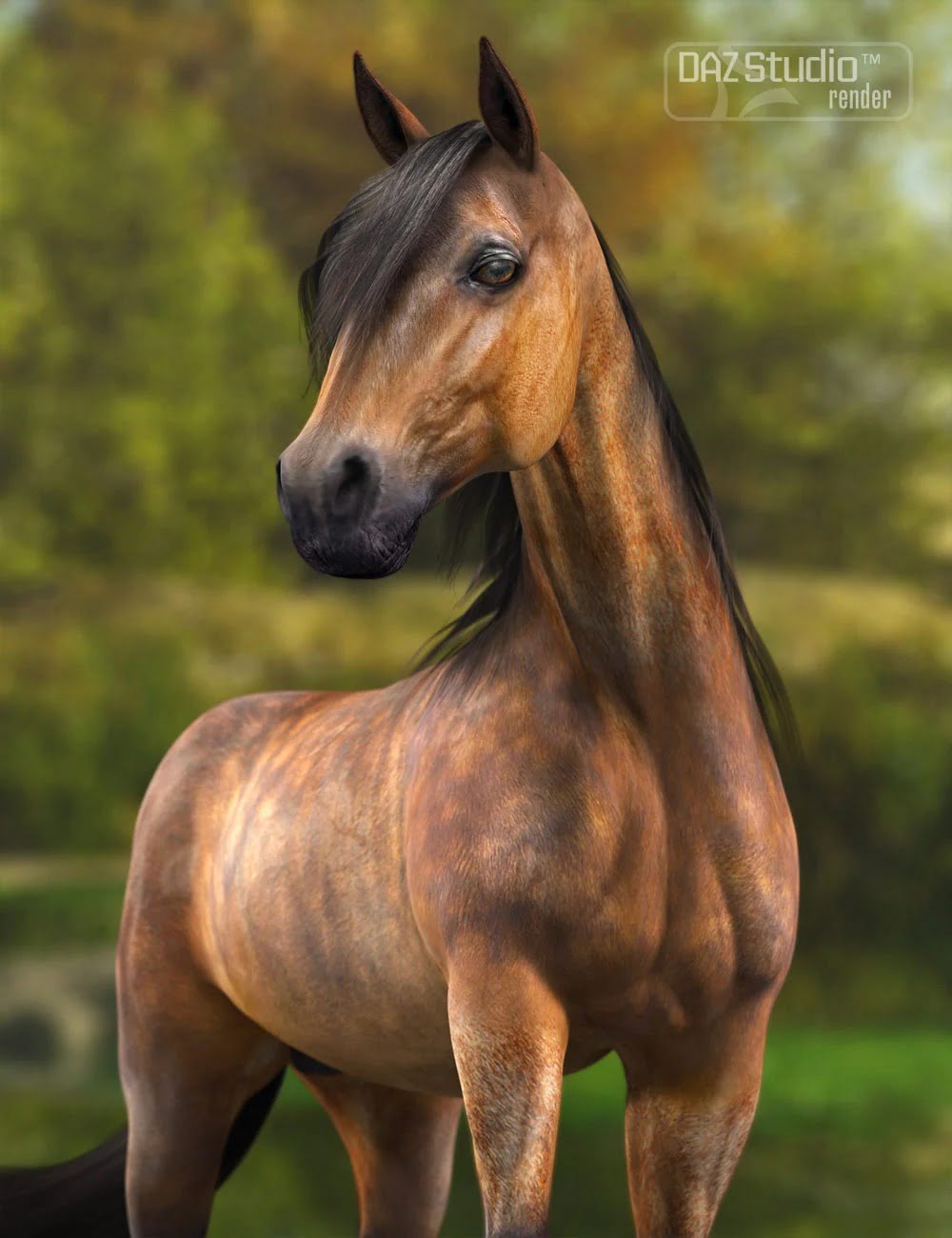 ---