DAZ Presets For !inked Vol 5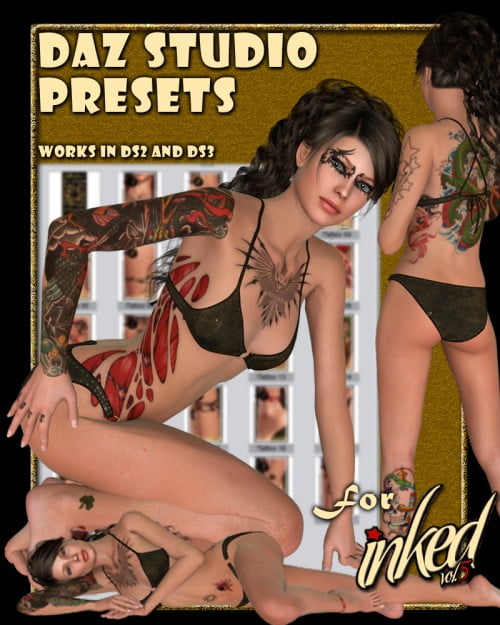 This is a set of DAZ Studio Presets to apply the tattoos from !Inked Vol5 by Shana.
Note: that in DAZ|Studio 2 you will not see any difference in the !Inked Vol5 folder. In DAZ|Studio 3 you will see an icon in the upper left corner of the thumbnails to signify that there is also a DAZ Script associated with the thumbnail.
THESE ARE ONLY DAZ PRESETS(SCRIPTS). THIS DOES NOT CONTAIN THE TEXTURE FILES.
Product Requirements:Inked Vol 5

---