DAZ Studio 4 Gritty Shaders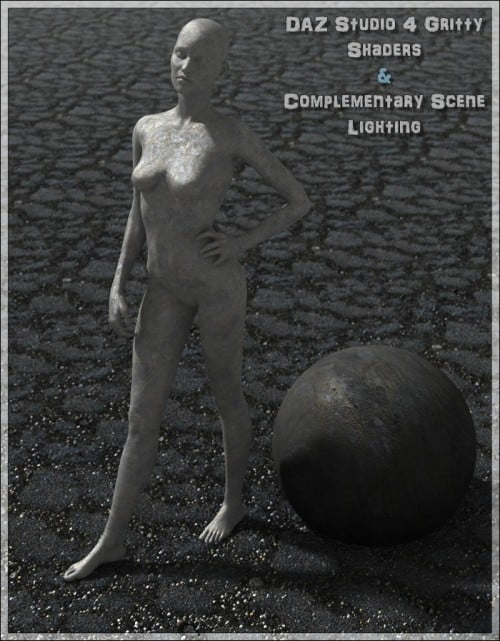 Presenting 'Gritty Shaders' for DAZ Studio 4 – a catalog of shaders for the avid 3D artist. The Gritty Shader collection strives to bring high quality and hi-resolution textures for your rendering projects.
Included are 20 tileable default shader presets, which make use of displacement, normal, specular and occlusion maps. Also included are 20 layered shaders which use the default shaders, but have been mixed in multiple ways in the shader mixer to offer something a little more complex and versatile for your renders.
Additionally, one DAZ Studio light has been included in four different intensities to help bring out the best possible renders for your shaders.
This Product Includes:
1 DSON Core Installer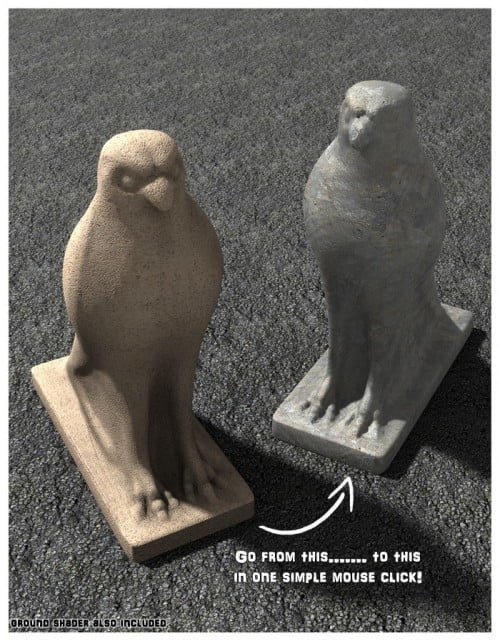 ---