Daz Studio Iray Advanced Layering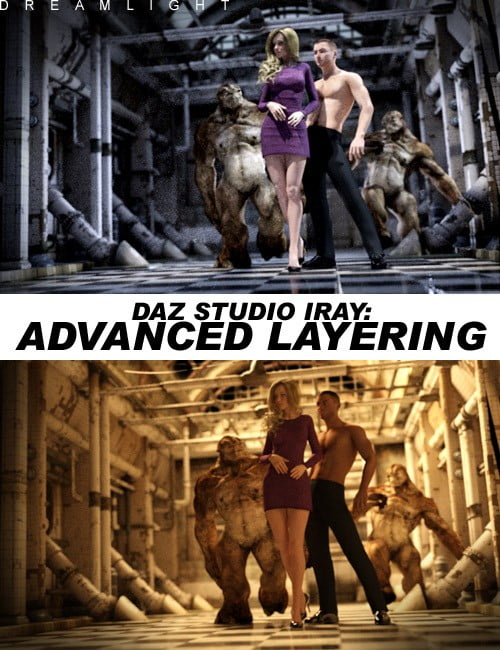 If you're looking to absoutely CRUSH it with Iray, then this step by step video guide will give you the edge you're looking for. Create the most beautiful and sophisticated Iray lighting, and immediately set yourself apart from other artists by tapping into advanced layering techniques.
INTRODUCING: DS Iray Advanced Layering
"I have found your training to be well-designed, intelligent and if you'll excuse the expression, "illuminating", Angela Knight – New York Times bestselling author
What's Included and Features
You get the following:
Advanced lighting techniques that work with layering in mind and produce outstanding results
Create better Iray art faster, easier and with more control than ever
How layering Iray can dramatically enhance your art
Faking better Iray quality in ways you thought were not possible
Save tons of time by tapping into advanced Iray layering
Master layering within DAZ Studio, with advanced lighting techniques that enable you to use each light beyond their limits for multiple uses in a single scene
BONUS: Layering tricks inside Photoshop that maintaing the Iray look and feel
and all…!
MODULE 1: INTRODUCTION TO LAYERS, CREATING, RENDERING & LAYERING WITHIN PHOTOSHOP
01.01 – What Are Layers
01.02 – Creating Layers Within DAZ Studio Part 1
01.03 – Creating Layers Within DAZ Studio Part 2
01.04 – Rendering And Blending Layers Inside Photoshop
01.05 – Layering Within Photoshop
MODULE 2: RENDERING & COMBINING LAYERS & ADJUSTING I RAY BOUNCE EFFECT
02.01 – Rendering And Combining Layers Part 1
02.02 – Rendering And Combining Layers Part 2
02.03 – Rendering And Combining Layers Part 3
02.04 – Adjusting I Ray Bounce Effect
MODULE 3: ADDING LIGHTING, REMOVING NOISE AND CREATING MULTIPLE LAYERS
03.01 – 3 Ways Of Adding Overall Lighting Using Layers
03.02 – Removing Noise In Remarkable Ways
03.03 – Creating Multiple Layers Part 1
03.04 – Creating Multiple Layers Part 2 Mixing In Photoshop
BONUS MODULE: PREPARING THE FIGURE, CREATING CONFORMING AND FINISHING THE ARM
04.01 – Alternative Noise Removal
04.02 – Adjusting I Ray Bounce Levels
---