Dazzle for Winter Earrings
This is an EXTREMELY extensive package! Please familiarize yourself with both ES Winter Earrings, and this package for the best experience.
Although several material zones use the same name, this package was set up for each earring set separately, saving you from having to figure out which earrings use which zones.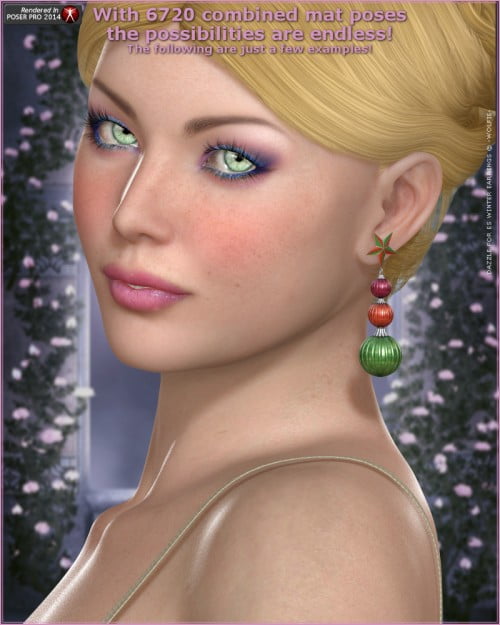 ---