DC-Winter Adventurer for Genesis 8 Male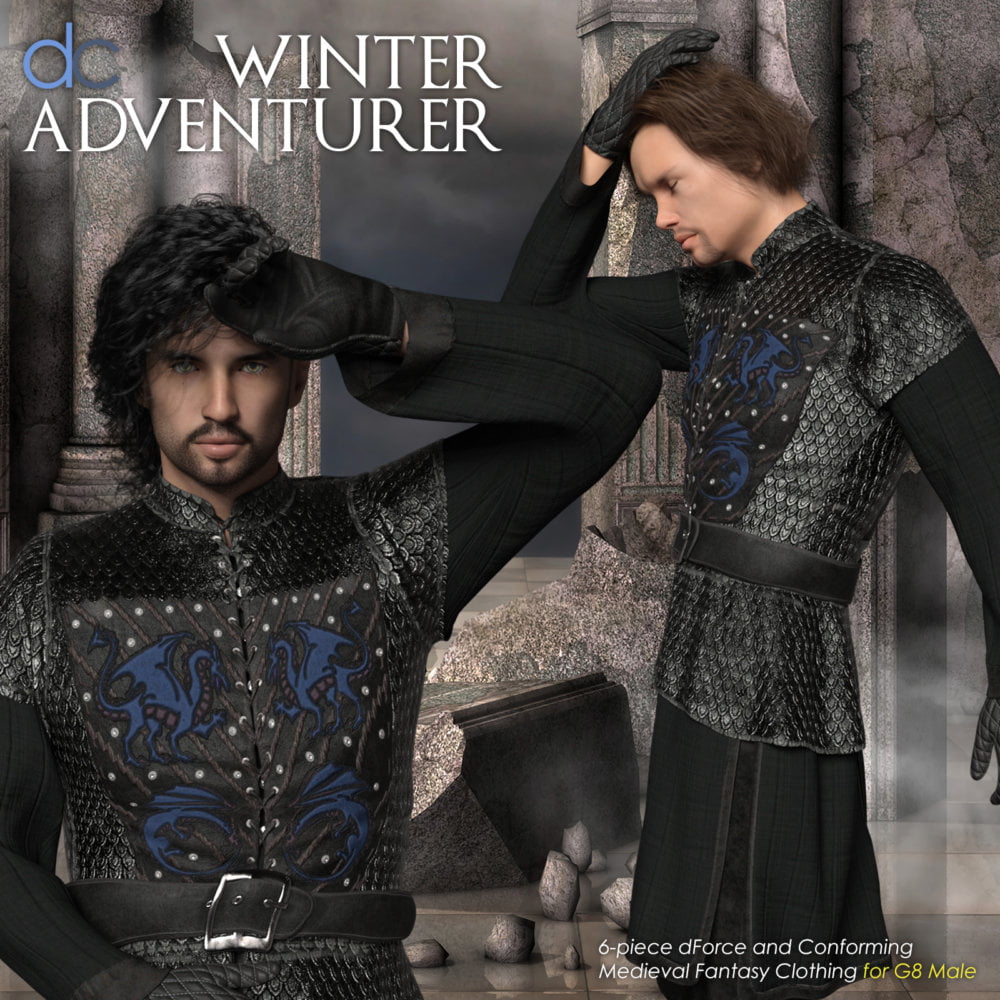 ---
DC-Winter Adventurer for Genesis 8 Male
Wander the northern wilderness in this fantastic adventurer set for DAZ Genesis 8 Male!
This six piece set features three dForce-ready clothing items (Arming Coat, Jerkin, Pants, and Boots), and two additional conforming items (Belt and gloves).Three very regal texture variations are provided. This set is sure to please, and will be a valuable addition to your DAZ Studio library.
What you get with this package:
Wardrobe:
d-Force Ready Arming Coat (.DUF)
d-Force Ready Jerkin (.DUF)
d-Force Ready Boots (.DUF)
d-Force Ready Pants (.DUF)
Conforming Full-fingered Gloves (.DUF)
Conforming Belt (.DUF)
Daz Studio Iray Material presets for all pieces (.DUF)
TEXTURES
62 Textures (color, metallic, normal, and roughness as required), as follows:
—- 24 4096×4096 textures for Arming Coat (Top, and Bottom)
—- 6 2048×2048 textures for Belt
—- 5 2048×2048 textures for Boots
—- 9 2048×2048 textures for Gloves
—- 12 4096×4096 textures for Jerkin
—- 6 4096×4096 textures for Pants
NOTE: Textures provided with this package are not fully compatible with the Winter Adventurer set for Genesis 8 Female.
---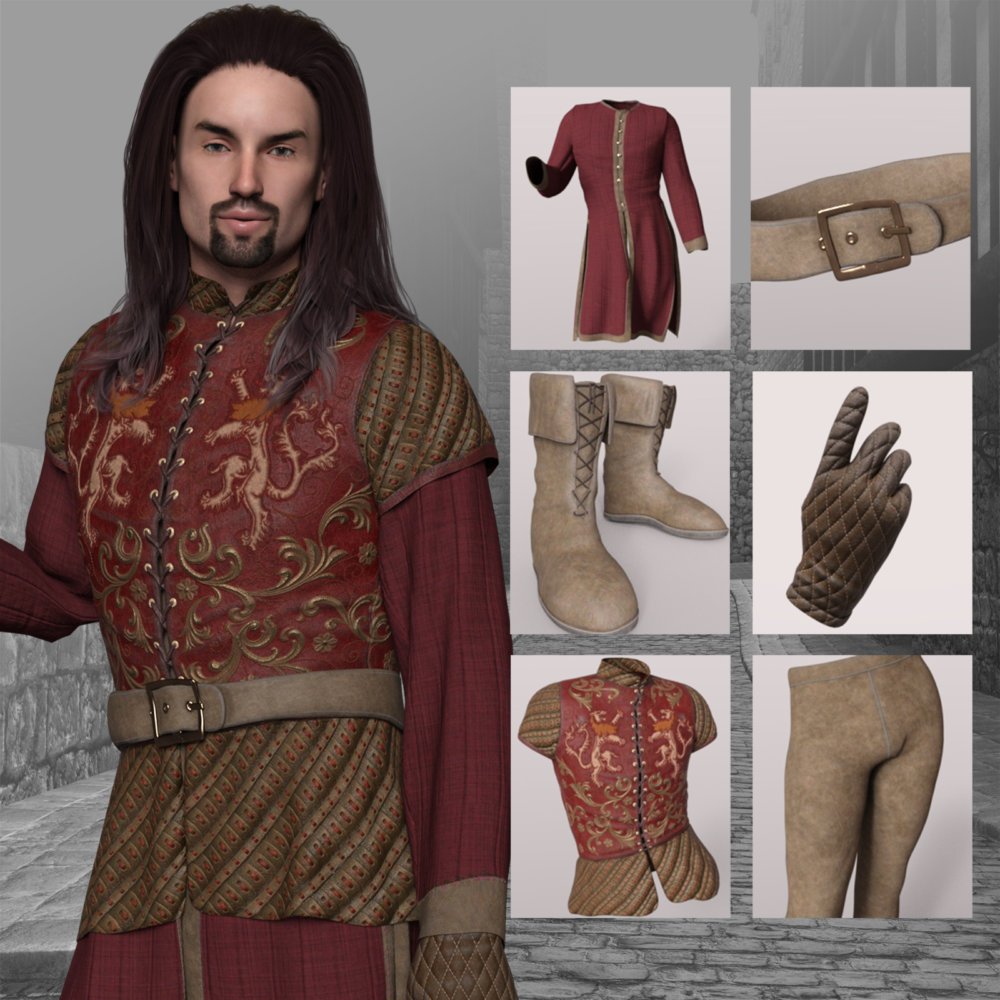 ---