DE Annie for Genesis 3 Female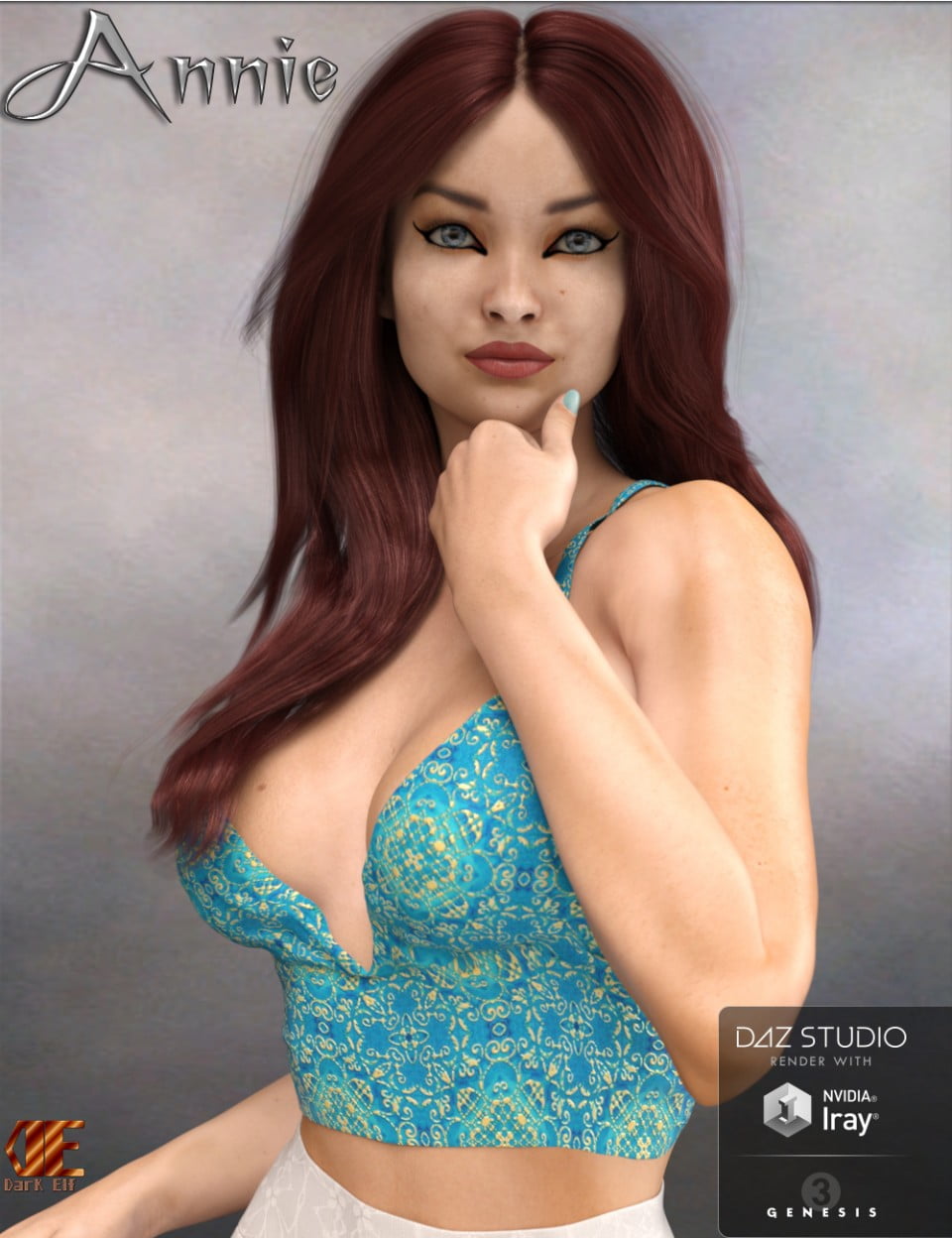 Meet Annie, a high quality slender character for Genesis 3 Female.
Her head and body are custom sculpted, and her skin was created using high quality resources, making her pale and mysterious.
So, whether you're looking for a sexy Pit Babe, a harrowed Apocalypse survivor, the sweet girl next door, or a vicious vampire… Annie is perfect for anything and everything you can think of.
What's Included and Features
DE Annie for Genesis 3 Female: (.DUF)
Annie Full Character Preset
Annie Apply/REM
Annie Head Apply/REM
Annie Body Apply/REM
Iray Material Options:
09 Makeups with Liner
04 Funky, bold makeups with liner
01 Liner only option
01 "No Makeup" option
12 Lip Colors
01 Natural Lips option
10 Eye Colors
16 Nail Colors
01 Natural Nails Option
Textures Include:
85 Texture, Bump, Specular, and Transparency Maps (2048 x 2048 to 4096 x 4096)
This product uses the Genesis 3 Female Base Female UV Maps
Daz Studio Iray Material Presets (.DUF)
Notes
This product includes:
1 DSON Core Installer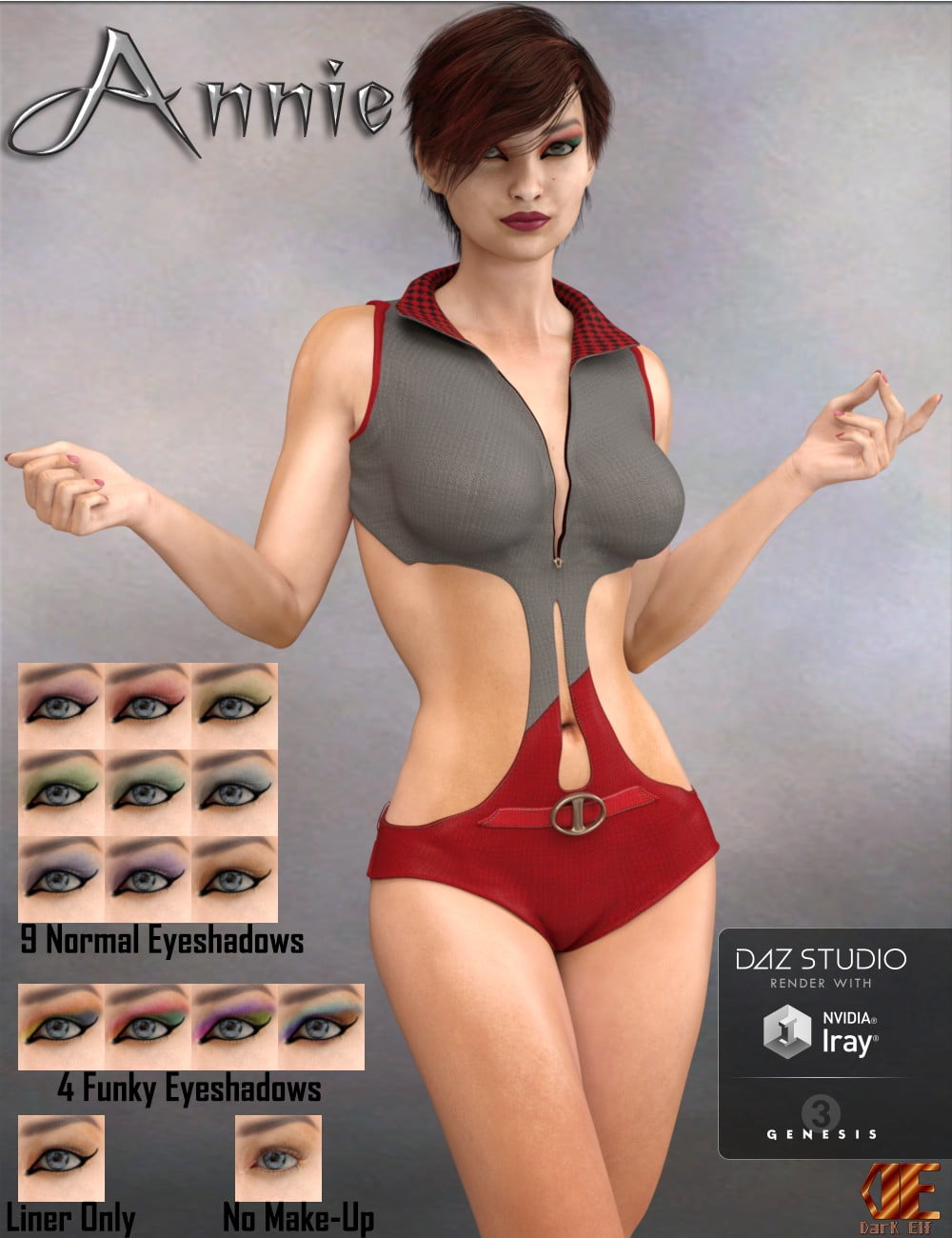 ---