Deceive for Outline II G3F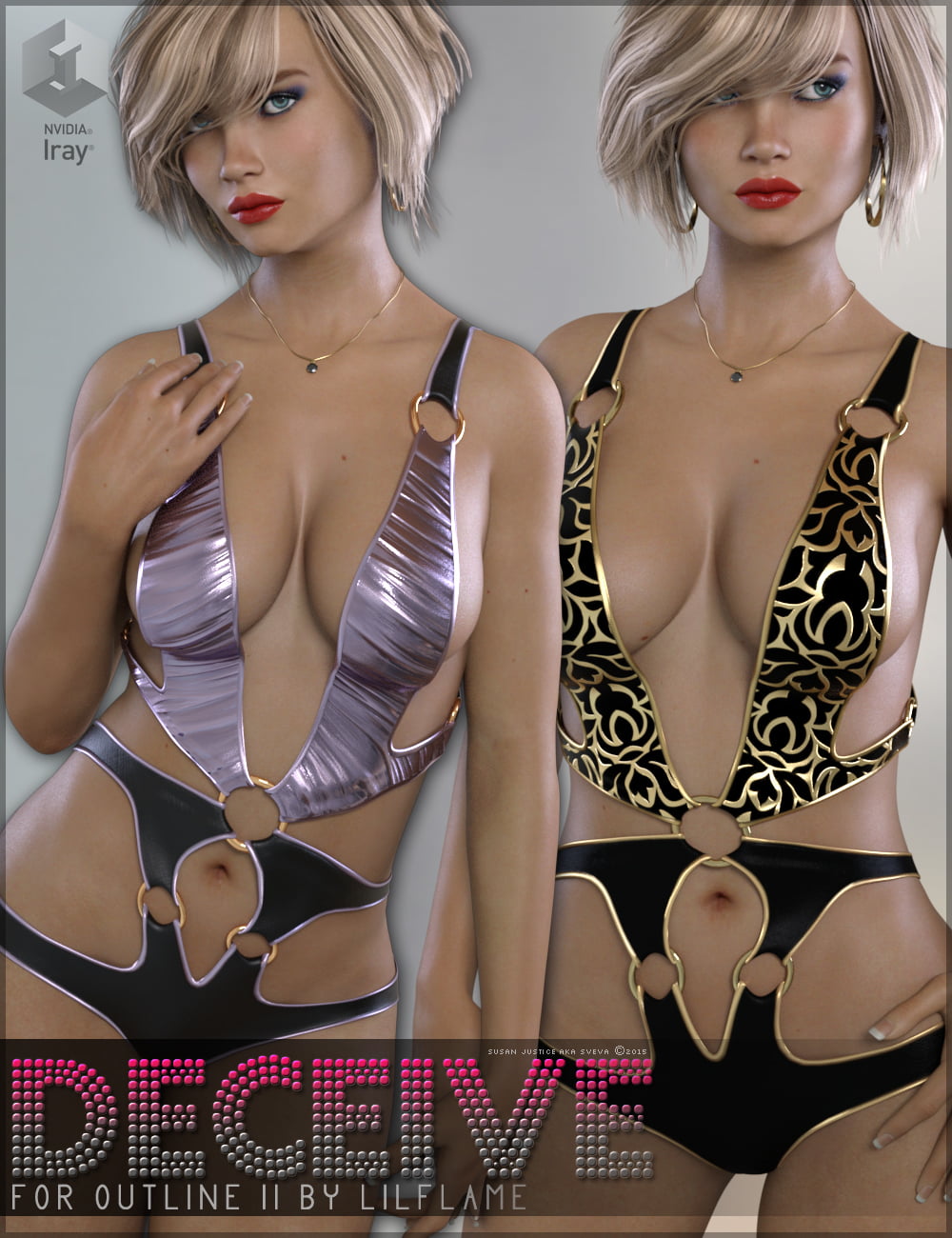 Required: Outline II for Genesis 3 Female(s) Deceive for Outline II G3F by lilflame
Whats Included:
– 16 .duf Styles for the Suit (Iray Materials)
– 16 .duf Styles for the Suit (3Delight Materials)
– 02 Metals (Gold/Silver) for the Rings (3Delight/Iray)
– Please Note – the metallic colors options can be changed to ANY color you like. Simply take a look at the shader node set up, and adjust the areas that are colored to your choices!
Features:
This product comes complete with 16 texture sets for Outline II by lilflame. Fun, sexy, high quality textures with much attention to details, both 3Delight & Iray shaders/materials for the set are included.
Required Products:
Outline II for Genesis 3 Female(s)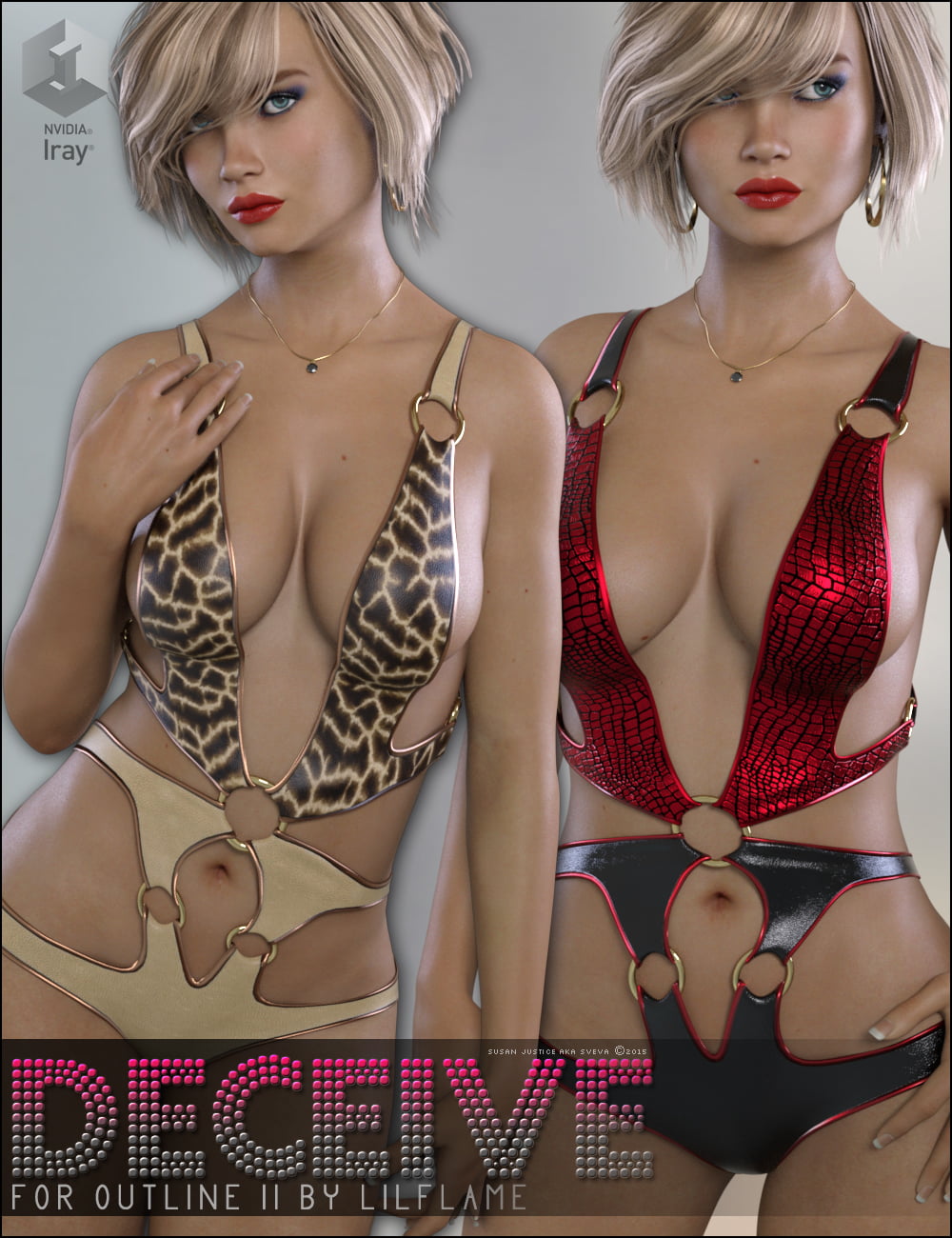 ---