Decisive Encounter Poses for Genesis 2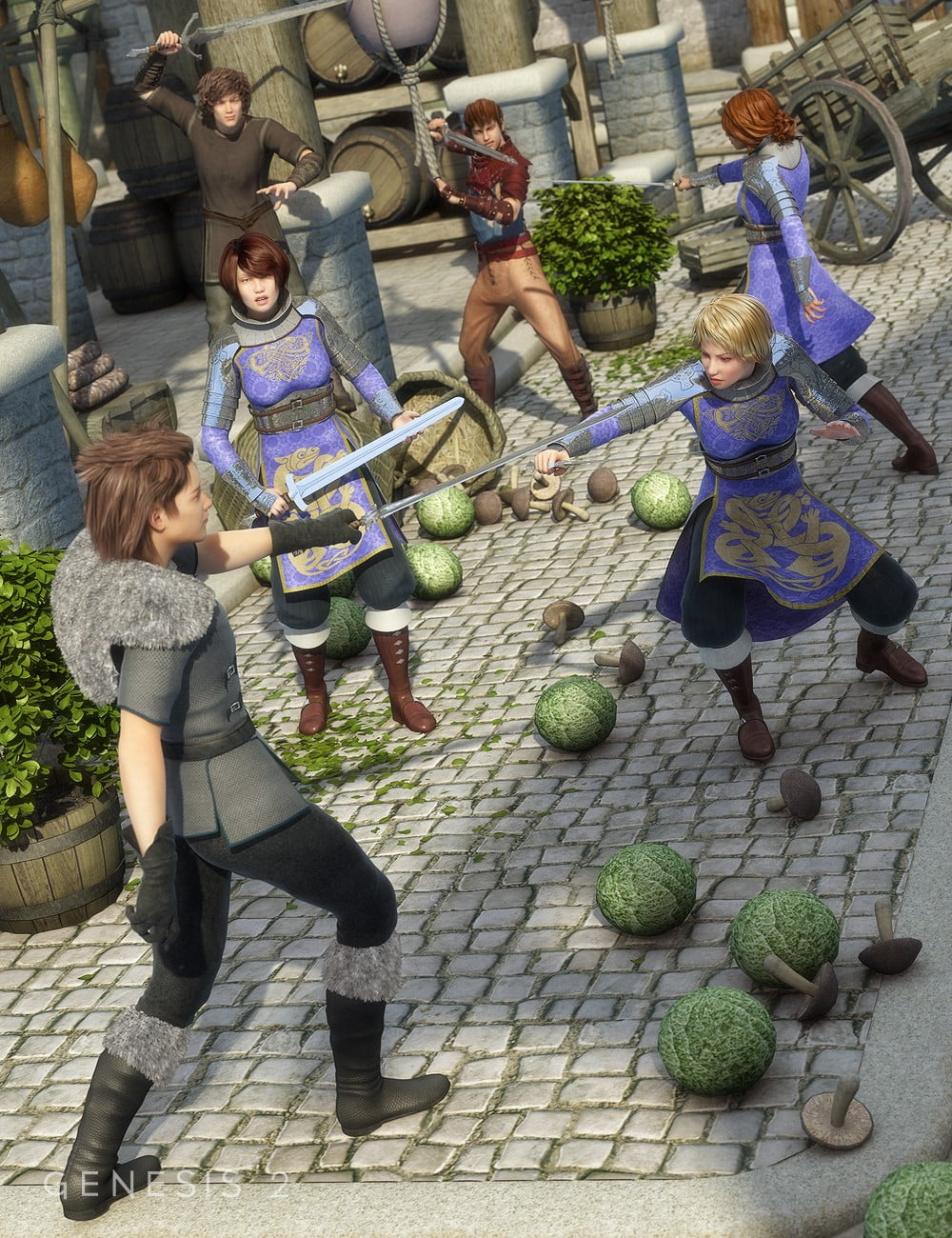 Half the battle to a good 3D render is finding poses that both convey your message, and use your props effectively. It's even better when it's affordable. Decisive Encounter Poses for Genesis 2 Males and Genesis 2 Females give you compelling sword poses that utilize the Battle Blades set for effective storytelling in your artwork.
Since the Battle Blades swords come in right and left handed versions, I have included right and left versions of all the poses, and included additional partial arm presets for the poses where both hands are interacting with the sword for ease of use. Using the included Wearable presets, you know the weapons will load in correction position for accurate gripping of the blades. Creating action scenes for the Battle Blades never was simpler.
As always, FeralFey poses are fact checked for gravity, balance, and realism.
Compatible Software: DSON Importer for Poser, DAZ Studio 4.8
Required Products:
Battle Blades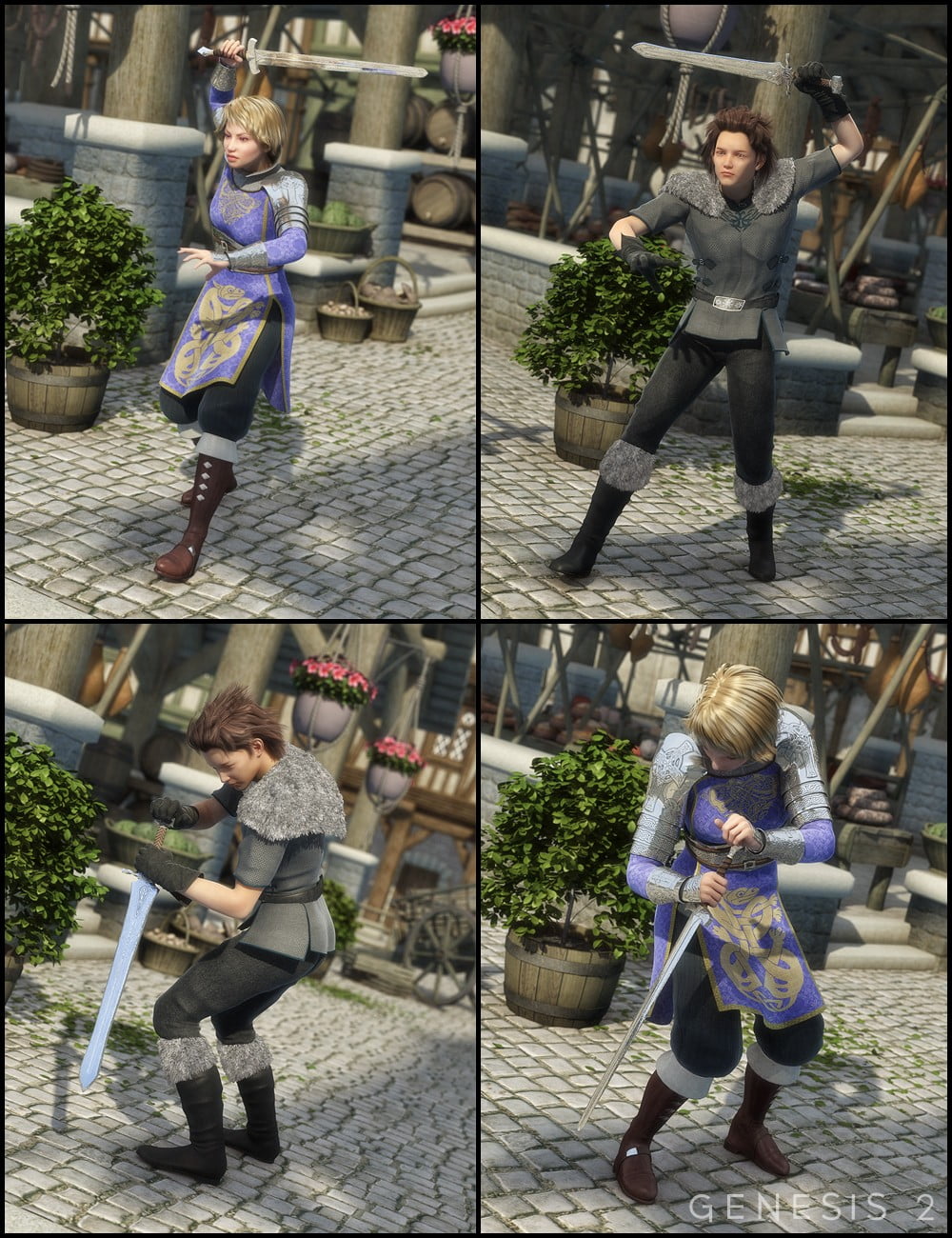 ---