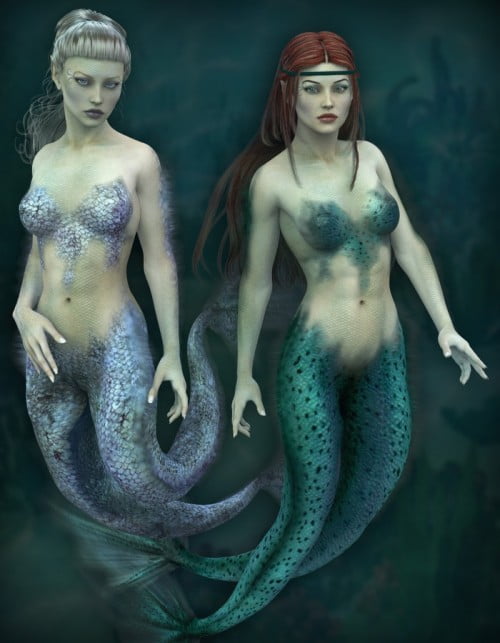 Under water, in the deeps, there is a fascinating world, unseen by our eyes.
Take some of its wonders to the surface with these beautiful textures for the Triton Mertails!
The set includes three new styles in two color variations, plus as a bonus color variations for the textures included in the base set – a total of eight colorful textures!
Of course, all sets have been carefully optimized to give excellent results both in DAZ Studio and Poser.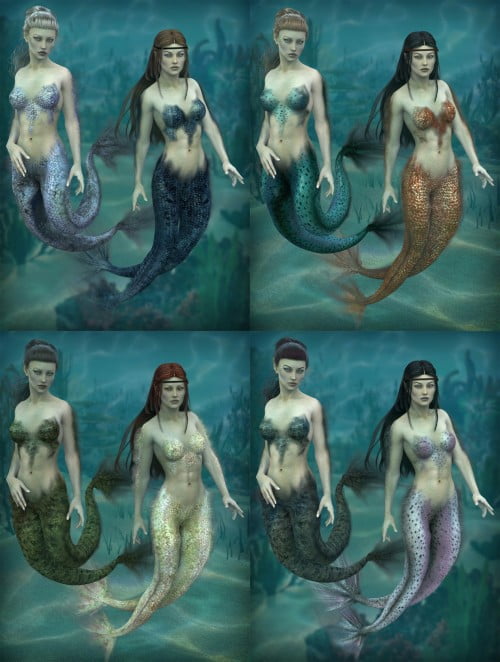 ---