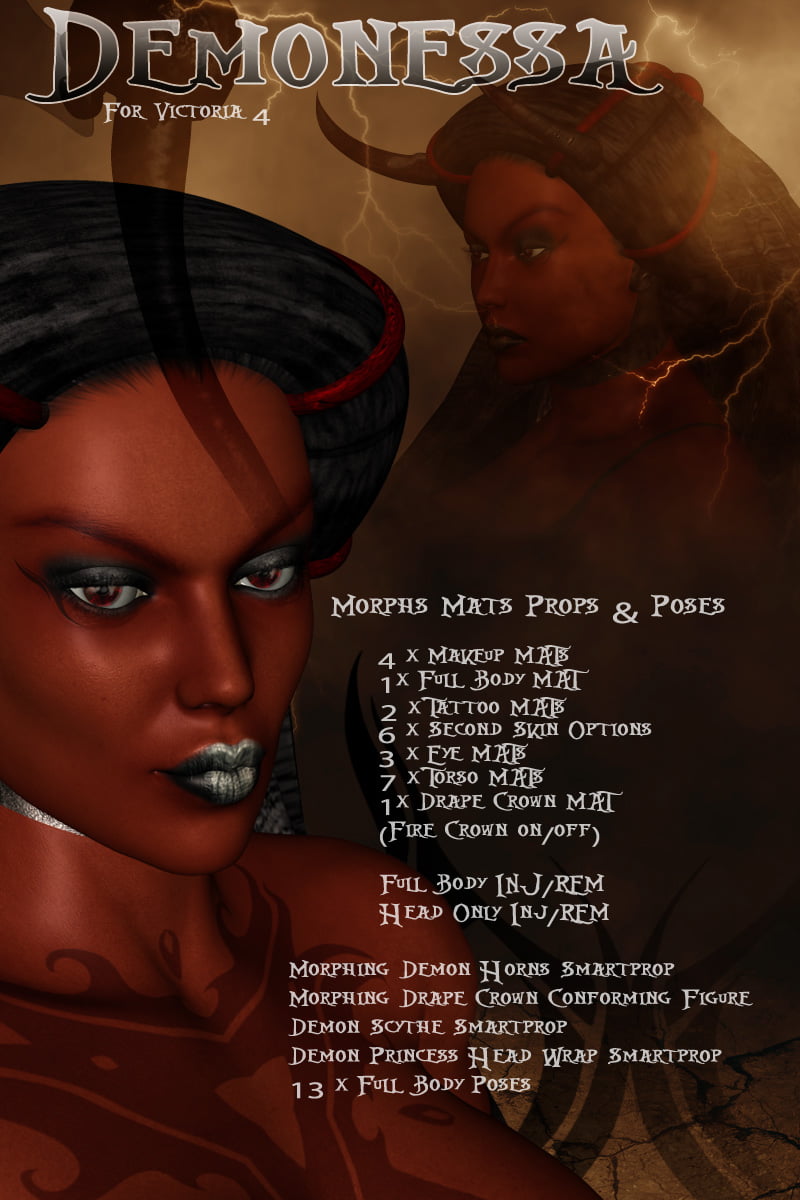 Under a blood red moon she dances, a crimson skinned succubus Princess of impossible beauty. The night is hers to command, and dreams of mortals will burn with her unholy passion until the break of day…
Demonessa is a complete character pack showcasing the diabolical succubus. Luscious 4000 x 4000 textures bring this demonic beauty to life, with multiple second skin, makeup, and tattoo options, as well as props and poses!
Demonessa's beautiful body INJ comes complete with high-heeled "demon feet" along with an option to inject the face only. See the ad renders for full details!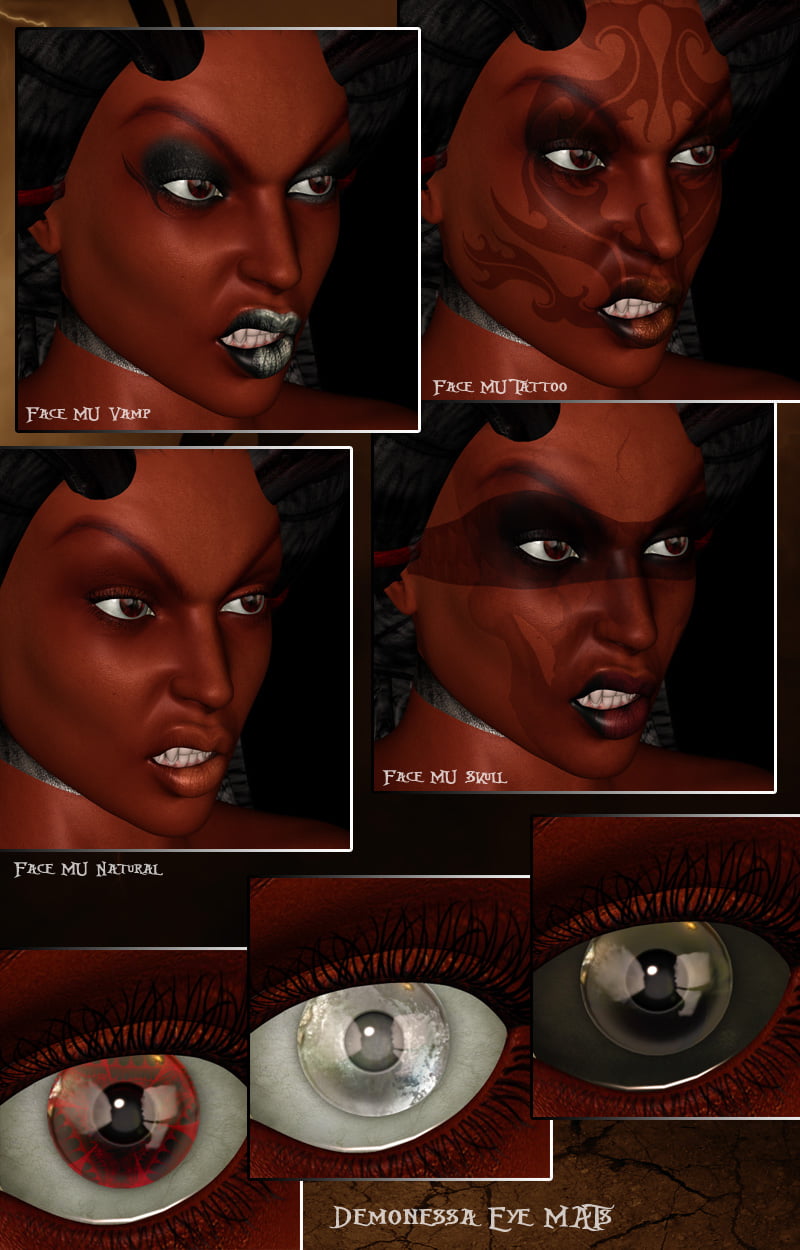 ---