Desertlands Pak for WorldBase XT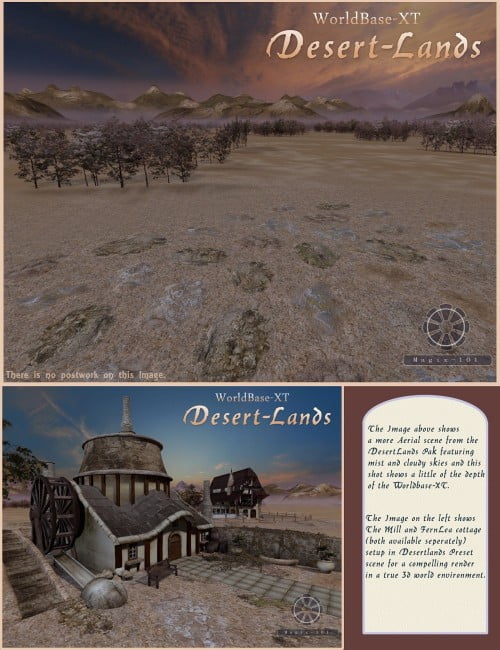 This pak adds several new scenes (MATMOR) files for Poser, they are DesertStone 1 and 2, DesertStorm 1 and 2 and DesertWorld. Plus two new sky MATS 4 and 5 which add Sunset2 and Cirrus2 to the WorldBase-XT sky library.
Also included for Poser are eight new Light sets (four with standard lighting and four with Ambient Occlusion) and two New Camera Sets.
For DAZ Studio this package adds several new scenes, they are DesertStone 1 and 2 and DesertStorm 1 and 2 (DesertWorld is a Poser specific variation only)
Light variations are included in the new DAZ Studio scenes, Ambient Occlusion is not available in DAZ Studio by default. There are two New Camera sets for DAZ Studio as well.
In both packages there are twenty one newly developed textures.
This product requires: The All New Worldbase XT Lushlands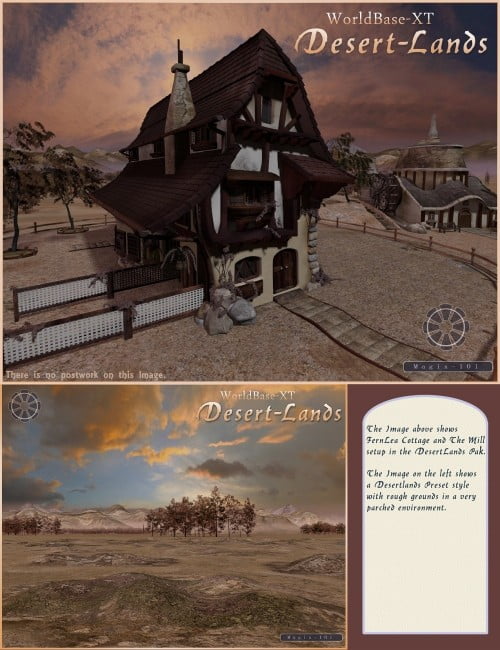 ---