Desertscapes – Terrain Pack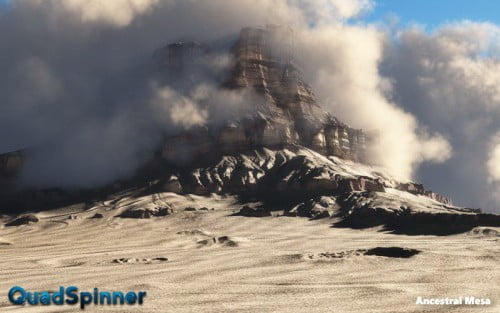 QuadSpinner products are intended to help you create your dream images and tell your stories.
Our terrains are designed for a multiplicity of scenes. Inspired by field research in India, Central America and the US, these terrains will be imbed your scenes with unparalleled realism. Especially when combined with our dramatic Atmospheres and the unique materials in the QuadSpinner Foundry, the possibilities are endless. Fuel your imagination; ignite your portfolio.
Ancestral Mesa – This sacred land beckons seeker and spirit. Prominent plateaus descend to intimate canyons. Imagine winged messengers soaring overhead.
Nomads Refuge – A blend of uneven basin and bluff, this remote high desert is veined with flow lines from melting ice. The rolling topography might attract nomadic tribes – providing them lookout points and shelter from the extreme elements.
Canyon Kingdom – Depending upon your material selection, this ancient magical kingdom can represent ruins in the dense tropical jungle, sacred canyon burial grounds, or a colony of imposing hoodoos.
Forgotten Plains – This uninhabited, barren landscape celebrates whatever life that appears. The howling winds or overwhelming silence affirms the reality of being utterly alone.
Eroded Tales – Brittle crests belie the grandness of what was. This weathered topography gives texture to the remaining swell of land, like Braille to paper of a story told long ago.
4096×4096 Standard Terrains.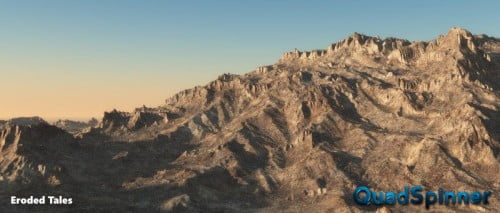 ---