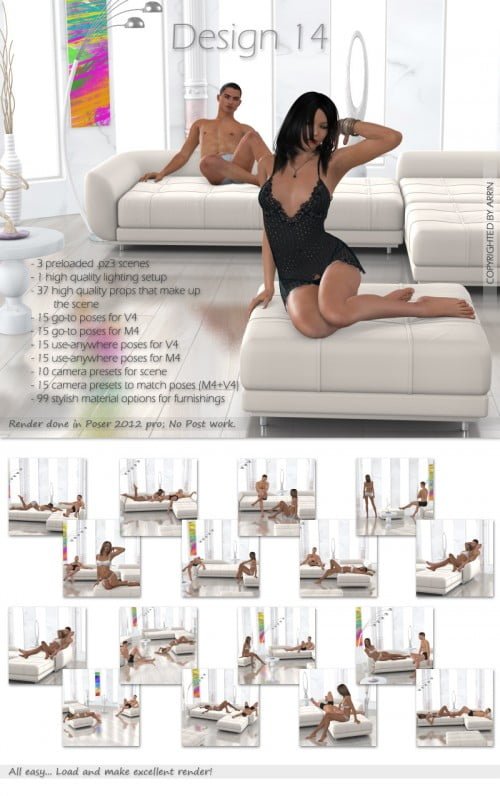 Design 14 – Next in the series of interior design for Poser.
——-
The product contains
—
-3 preloaded .pz3 scenes
-1 High quality lighting setup
-37 high quality props that make up the scene
-15 go-to poses for V4
-15 go-to poses for M4
-15 use-anywhere poses for V4
-15 use-anywhere poses for M4
-10 camera presets for scene
-15 camera presets to match poses
-99 stylish material options for furnishings
—
Immerse yourself in the center of dreams … Jump straight into the bright light … Explore Art from your inner peace …
———————-
IMPORTANT NOTES
01 Scene settings.
For perfect light and rendering just open scene in the usual way(File/Open). Do not use "Scene" Poser library.
02 Render settings.
To correctly display the models – disable Smooth polygons.
03 Ordinal numbers.
Poses M4 and V4, and also cameras completely logically combined. Is defined by numbers.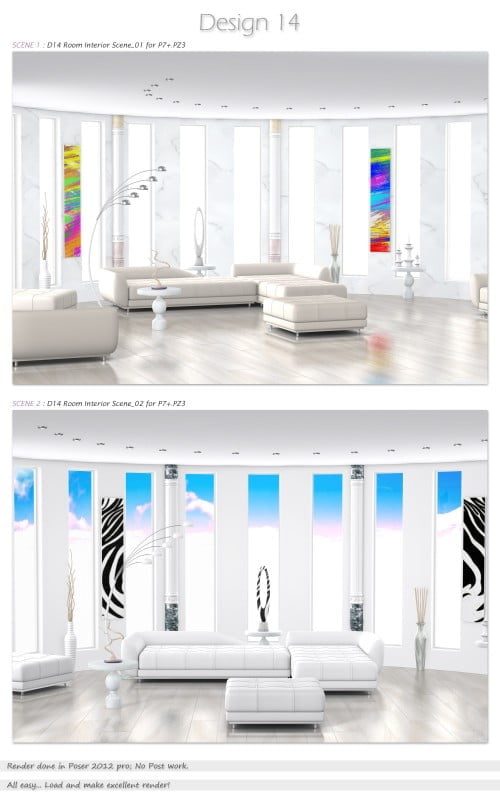 ---