Designers Living Room (Poser & OBJ)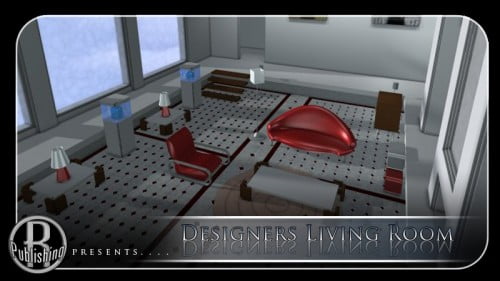 A modern design living room composed of 3 divisions. It is useful as a stand alone product, but it's made to use with the "Designer Kitchen (for Poser)" and "Designer Entrance Hall (for Poser)".
Fully equipped with several types of sofas, tables, lamps, other deco elements. All luxury provided, including with a large LCD TV set, DVD, 5.1 stereo system, hifi stereo and even an electric piano.
.: Product Features :.
– 7 complete figures with the ability to make the walls, roof, etc, invisible for easier camera work.
– 76 Props as separate objects with external geometry
– 20 Light sets
– 19 Camera sets
– 40 materials
Highly detailed and realistic textures, materials included. Also includes a PZ3 with the entire scene set up ready to render.
The model is UV mapped and textured and scaled to Poser figures.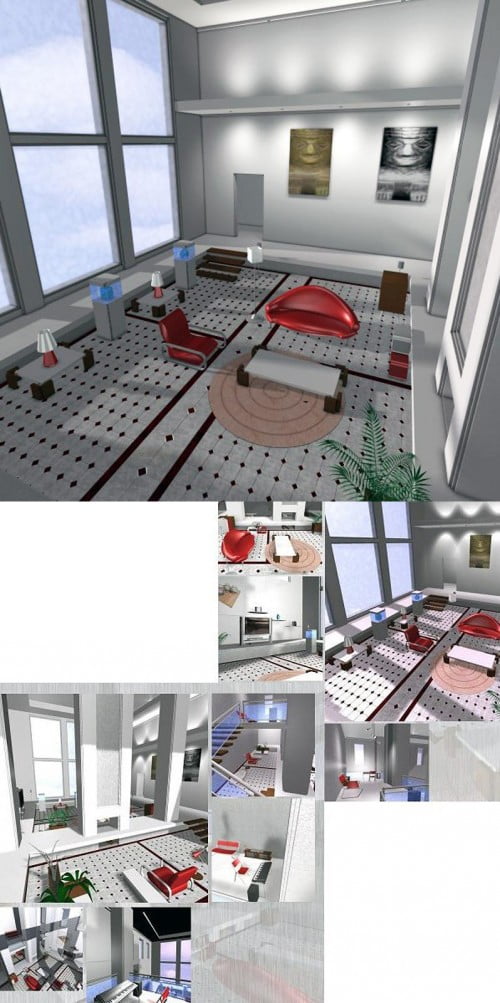 ---