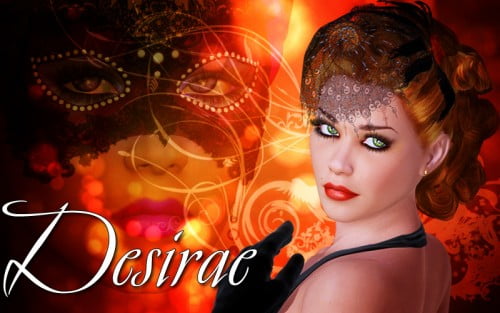 Use the basemat at the top of the mat folder to apply her default textures.
The pink icons are dividers, the blue actually change something.
This pack stresses personal choice with multiple options for makeup, lips, eyes and nails. Desirae will fill just about any ideal you have.
Brow off and on mats are provided. To change the brow color:
Go into the material room and change the TOP diffuse color once you have the brow plate activated with the included mat files. Or you can just use the brow provided on the texture. The same principle applies for the lash color. If you need a different color than is provided, simply change the top diffuse color to whatever you wish.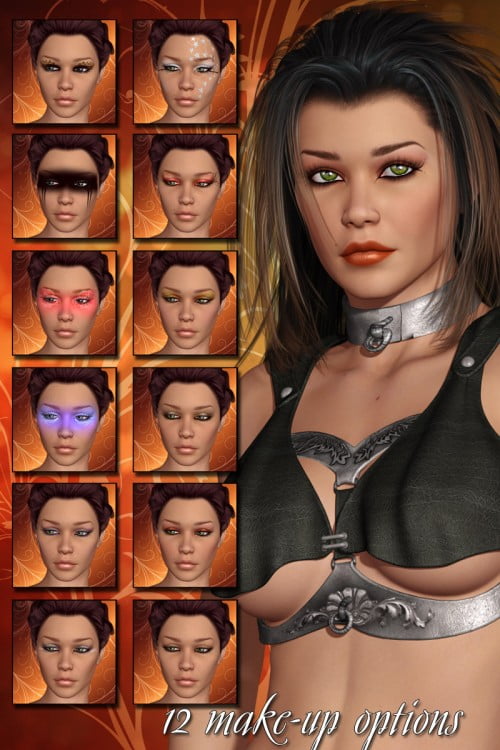 ---