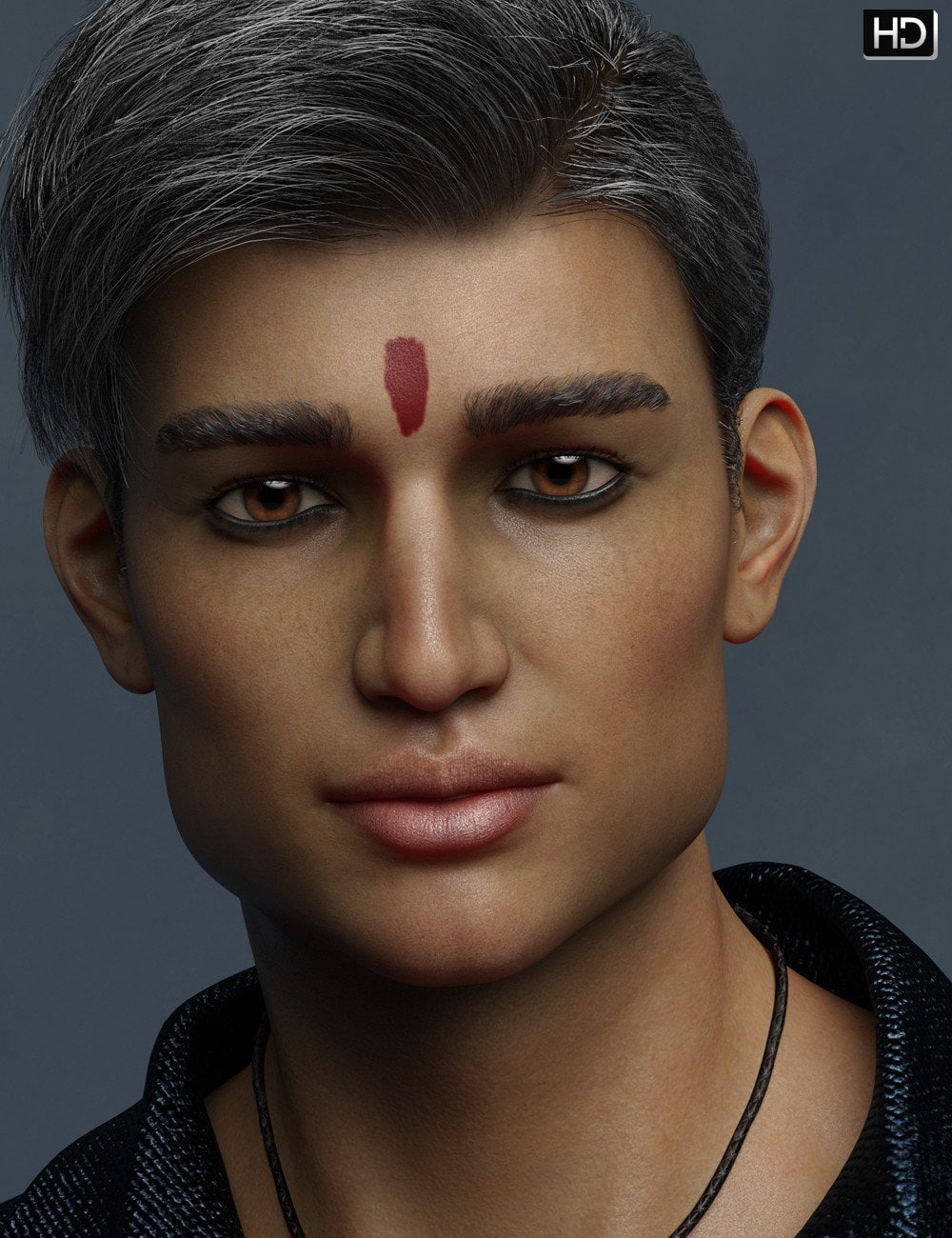 ---
Devansh HD for Sanjay 8
Devansh is a high quality Character for Genesis 8 Male.
The head and body for Devansh are uniquely custom sculpted in Zbrush, and the skin was created using high quality photo references for depth and detail.
Devansh also comes with fibermesh eyebrows and a tattoo taken from an actual photograph. He also comes with a guyliner option as well as two Tilak options using L.I.E. which means you'll be able to apply them to any Genesis 8 Male character in your library.
What's Included and Features
Devansh HD for Sanjay 8 (.DUF)
Devansh Full Character Preset
Devansh Head Apply/Rem
Devansh Body Apply/Rem
Devansh Nipples Apply/Rem
Devansh Navel Apply/Rem
Character MATs
Anatomical Elements MATs
Eyes Options
8 Realistic Eye Colors
Body Options
1 Tattoo Apply L.I.E. Option
1 Guyliner L.I.E. Option
2 Tilak L.I.E. Options
Fibermesh Eyebrows Options
8 Realistic Eyebrow Color Options
Textures Include
71 Texture, Bump, Specular and Transparency Maps (1048 x 1048 to 4096 x 4096)
Daz Studio Iray Material Presets (.DUF)
Daz Studio 3Delight Shader Preset (.DUF)
Notes
This product includes:
1 DSON Core Installer
---
---