dForce Boudoir Noir for Genesis 8 Females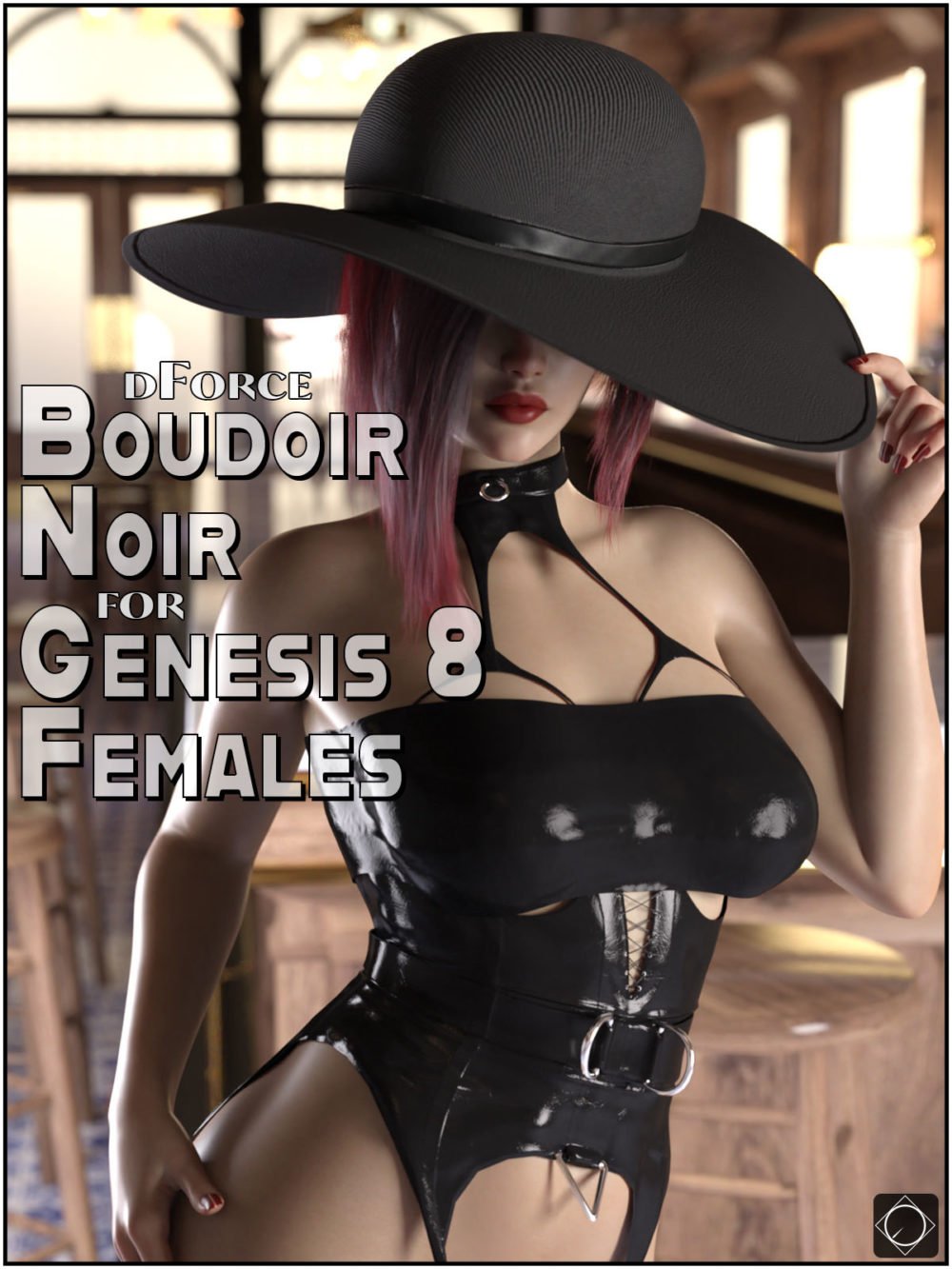 ---
dForce Boudoir Noir for Genesis 8 Females
To be used with dForce and Iray.
The Boudoir Noir Corset set is a film-noir themed outfit, stylized after your typical Femme Fatale character who goes around causing silent yet destructive mischief over the course of the story's progression. It has been tailored made for the Genesis 8 Female model and it's creation was inspired by a certain anime.
This set primarily consists of a corset and stockings outfit and it also comes with additional strapless underwear in the form of a tube-top and C-String thong. A couple of piercings finish up the kit, but that's not counting the many leather and PVC based materials that you get along with the base product. These Iray textures have been supplied in preset forms (that you can click to load and are good to go) and also in Base versions where you will be able to alter the outfit's colors to those of your choosing by simple changing the Base Color value inside DS.
While the bodysuit contains dForce simulation materials, you can use it even without simulating the scene to good effect.
What you will get with this pack.
For Genesis 8 Females:
– !Full Set Boudoir Noir – with Bra
– !Full Set Boudoir Noir – with Piercings
– BN Bra
– BN Corset Set
– BN C-String Thong
– BN Left Nipple Ring
– BN Right Nipple Ring
The product promos shown have been created inside the current public release build of DS Pro 4.12 using Iray and the wardrobe items have been dForce simulated using Genesis 8 Females models as the base figure.
All wardrobe pieces come with all the necessary fitting morphs for the core Genesis 8 Bodyshapes. And with dForce simulation along with AutoFit they can conform to nearly all Genesis 8 Female character shapes.
All textures have been created in 4k resolution. Also, this product includes HD normal and displacement maps.
REQUIREMENTS: DS 4.10 (for dForce) . Genesis 8 Female.
(Please refer to the readme for lots of tips and tricks on working with dForce simulations. Also please refer to the readme notes regarding the items' more detailed usage.
P.S. The corset's solid buckles have dedicated bones which can be manually altered to turn/rotate them and also to create the best fixes and outcomes when using dForce simulations.)
P.P.S. The Wide Brim hat that the models are wearing is a Freebie that I created for this set, which you can pick up from the Free Stuff section here on Renderosity. You can use the Freebie for any of your commercial and non-commercial renders and videos, so head over to the Free Stuff section or this product's editorial section for the Freebie's page download link.
---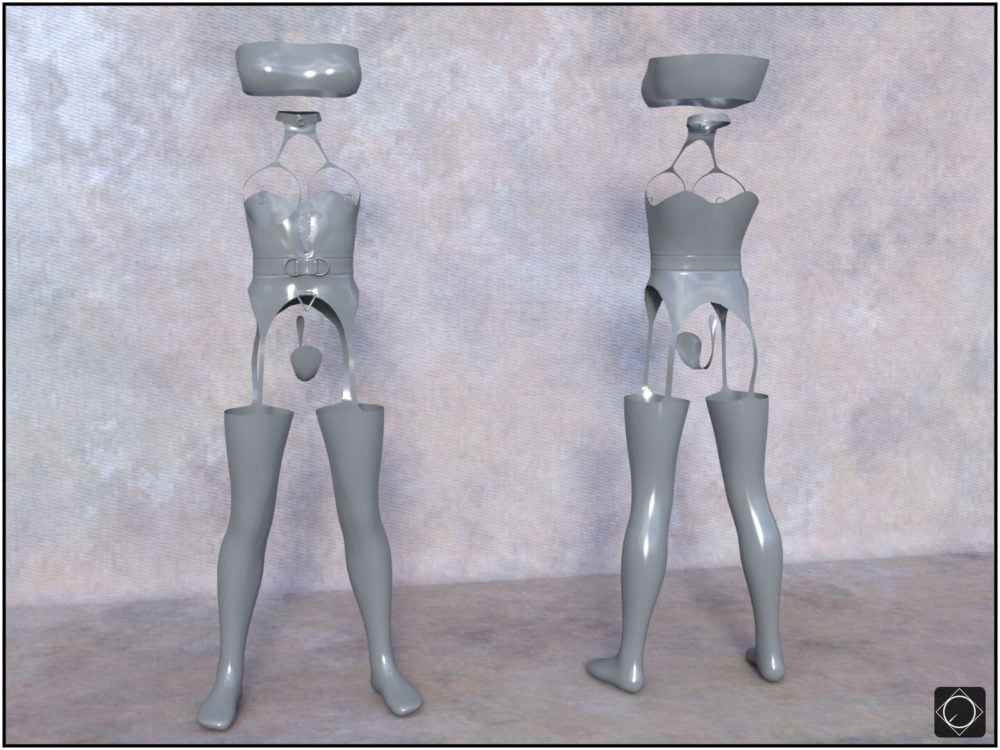 ---