dForce Diner Uniform for Genesis 8 Female(s)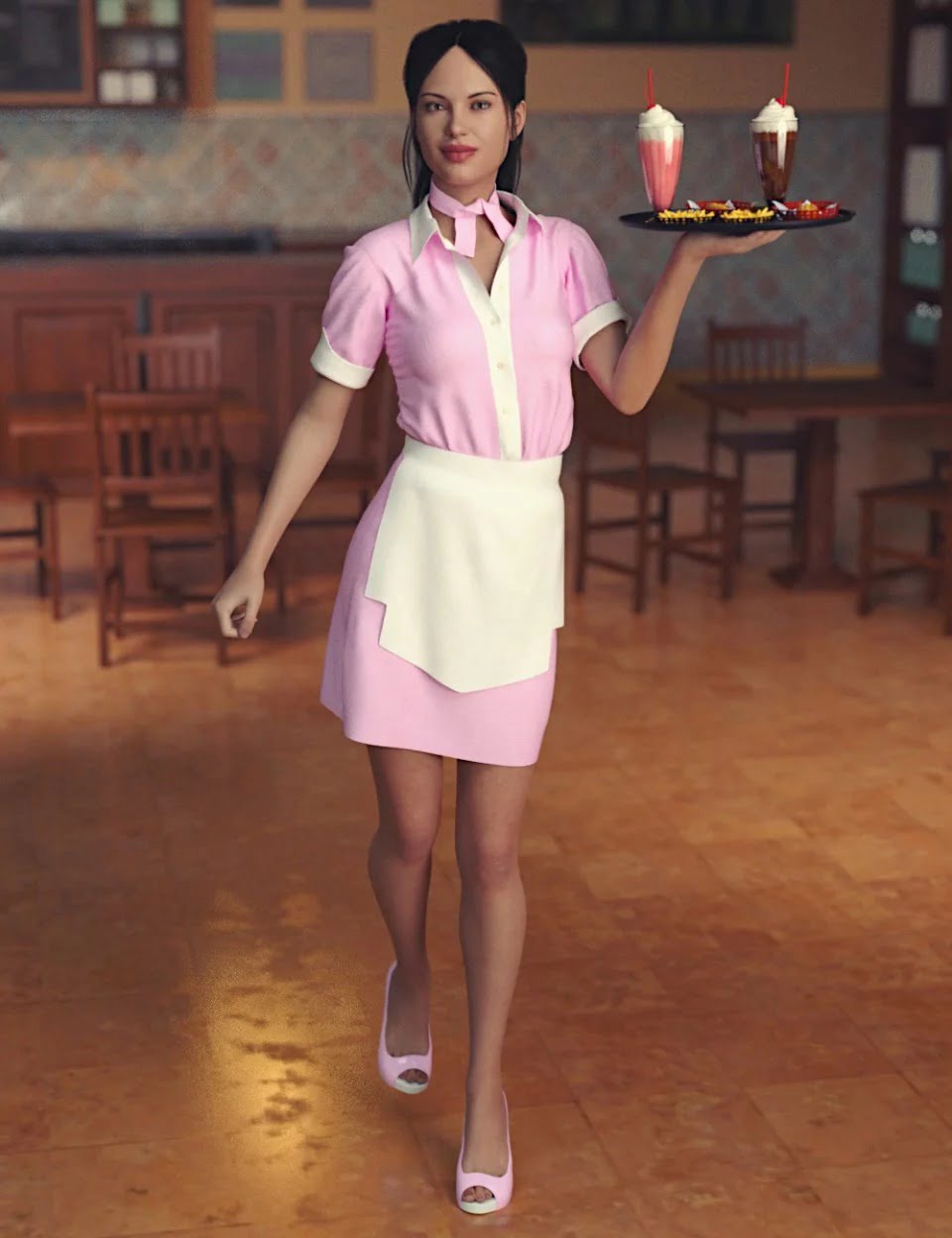 ---
dForce Diner Uniform for Genesis 8 Female(s)
Hot dogs, shakes and fries coming right up!
The dForce Diner Uniform for Genesis 8 Female(s) waitress uniform, a pair of shoes, a neck scarf and a set of diner food props (shake, hot dog, fries and tray) for your Genesis 8 Female(s).
Also included are smooth fits for all your favorite Genesis 8 Female shapes as well as 9 Dress colors to choose from!
Iray only, material presets for 3Delight are not included. For best results, choose "Animated (Use Timeline Play Range)" option when simulating.
The product is made for dForce but works well in most poses as conforming
This product includes:
1 DSON Core Installer
---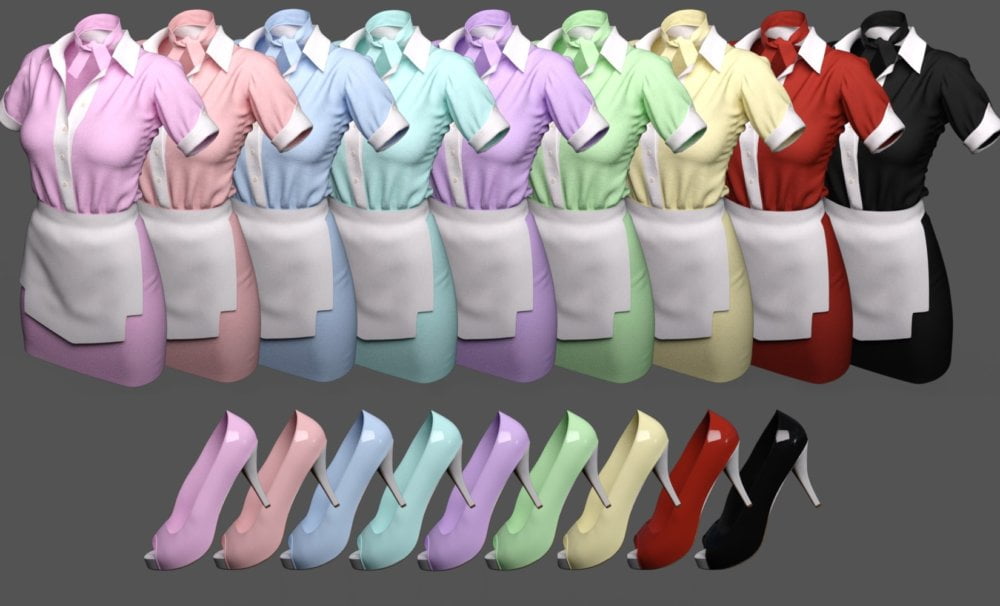 ---