dForce Enforcer Suspender Pants for Genesis 8 and 8.1 Females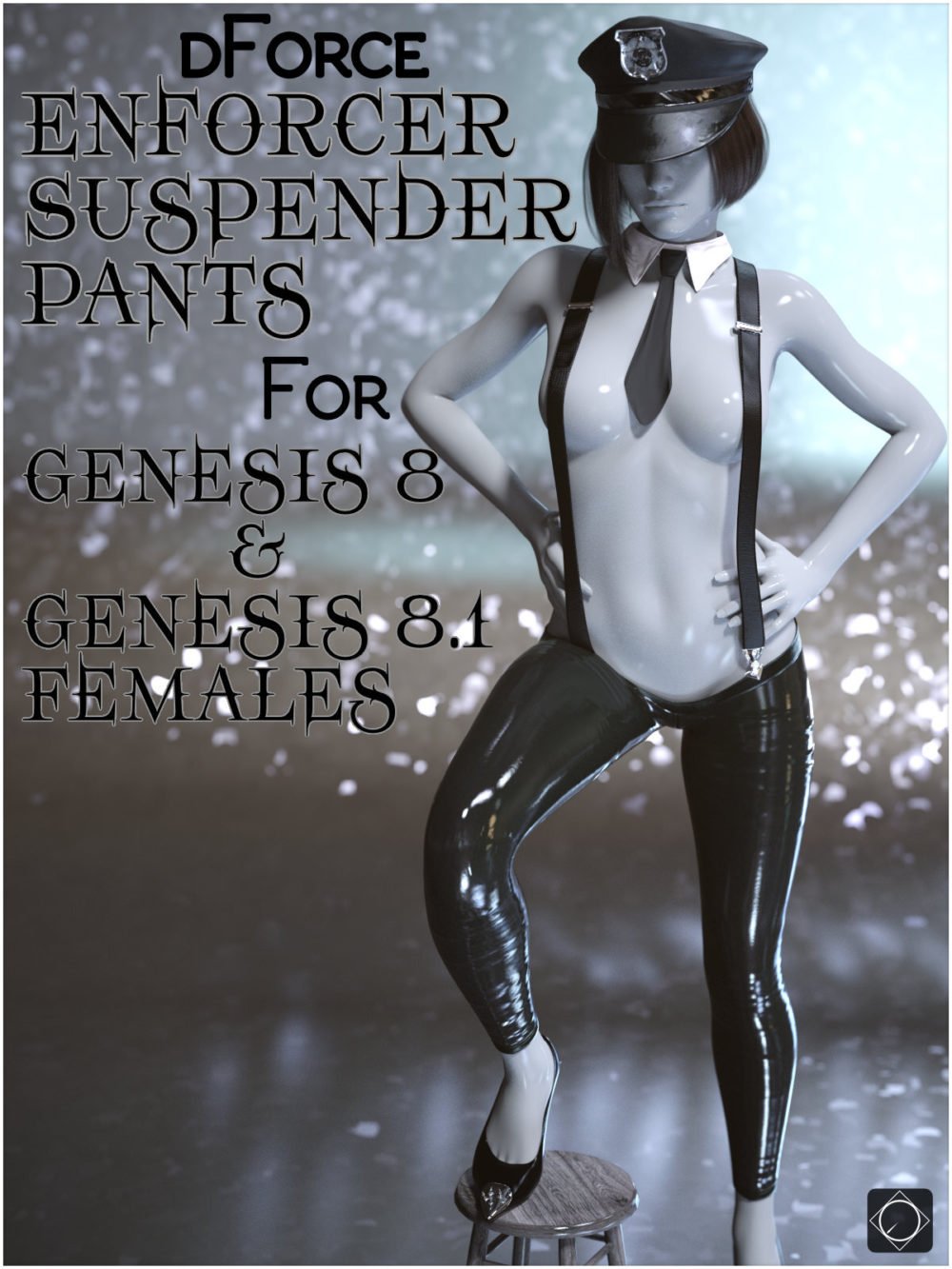 ---
dForce Enforcer Suspender Pants for Genesis 8 and 8.1 Females
This product is a minimalistic black-tie pant-suit with suspenders for your Genesis 8 and Genesis 8.1 Females' day to day usage. An enforcer character's outfit from the same conceptual universe as the 'Wildcat' and 'Red Viper' outfit sets…this one goes by the name of 'Greywolfe'.
The suspender, pants and tie-collar are dForce ready and come with an assortment of shaping morphs, which will give you a lot of leeway to set up various combinations during fabric simulations.
What you will get with this pack.
For Genesis 8 Females:
– !Outfit Greywolfe Enforcer
– Enforcer Collar
– Enforcer Hat
– Enforcer Heels
– Enforcer Suspender Pants
– Greywolfe Materials for All wearables.
– Liason Materials for Suspender Pants, Hat and Heels.
– Lieutenant Materials for Suspender Pants, Hat, Badge and Heels.
– Multiple Shaping and Fitting morphs for all pieces.
---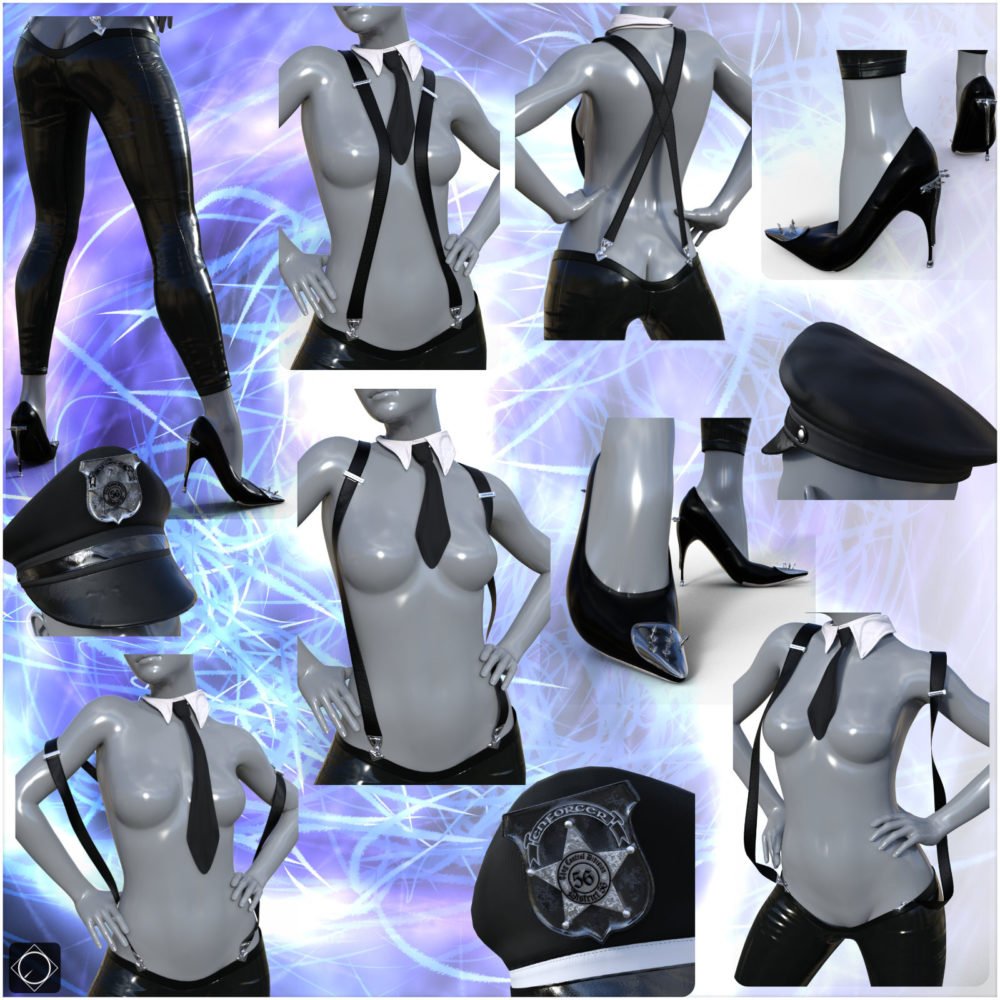 ---