dForce Exposure Tank Top for Genesis 8 Female
---
dForce Exposure Tank Top for Genesis 8 Female
dForce Exposure Tank Top for Genesis 8 Female(s)
Exposure is a revealing quality Tank Top for Genesis 8 Female(s) by Daz 3D.
Please note, this clothing item only works with dForce!
What you get with this product:
01 Tank Top (.duf) file type
5 Material Presets for Iray (.duf)
All Material Presets are optimized for Iray renders.
List of Morphs:
Adjust-Abdomen Out
Adjust-Back Lower Out
Adjust-Back Out
Adjust-Chest Out
Adjust-Chest Out L
Adjust-Chest Out R
Adjust-Sides Lower Out
Adjust-Sides Upper Out
Adjust-Strap Back
Adjust-Strap Back L
Adjust-Strap Back R
Adjust-Strap Front
Adjust-Strap Front L
Adjust-Strap Front R
Adjust-Strap Up L
Adjust-Strap Up R
Adjust-Strap Up
Adjust-ExpandAll
FBMBodySize
FBMBodyTone
FBMBodybuilderDetails
FBMBodybuilderSize
FBMFitnessDetails
FBMFitnessSize
FBMThin
FBMVictoria8
FBMGia8
FBMOlympia8
FMBZalara8
FBMStephanie8
FBMMonique8
FBMAiko
FBMGirl8
FBMVoluptuous
PBMBreastsCleavage
PBMBreastsDiameter
PBMBreastsGone
PBMBreastsImplantsL
PBMBreastsImplantsR
PBMBreastsSize
PBMBreastsSmall
PBMBreastsUnderCurve
Please note: All other morphs fit automatically through auto-follow in Daz Studio. This product includes a selection of morphs preinstalled, and can automatically conform to any morph dialed in Genesis 8 Female(s) through auto-follow and dForce in DAZ Studio 4.10 or higher. Material files are optimized for Iray.
---
15 GRATEFUL MEMBERS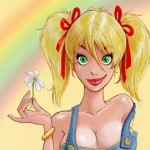 ---