dForce Hooded Cloak for G8M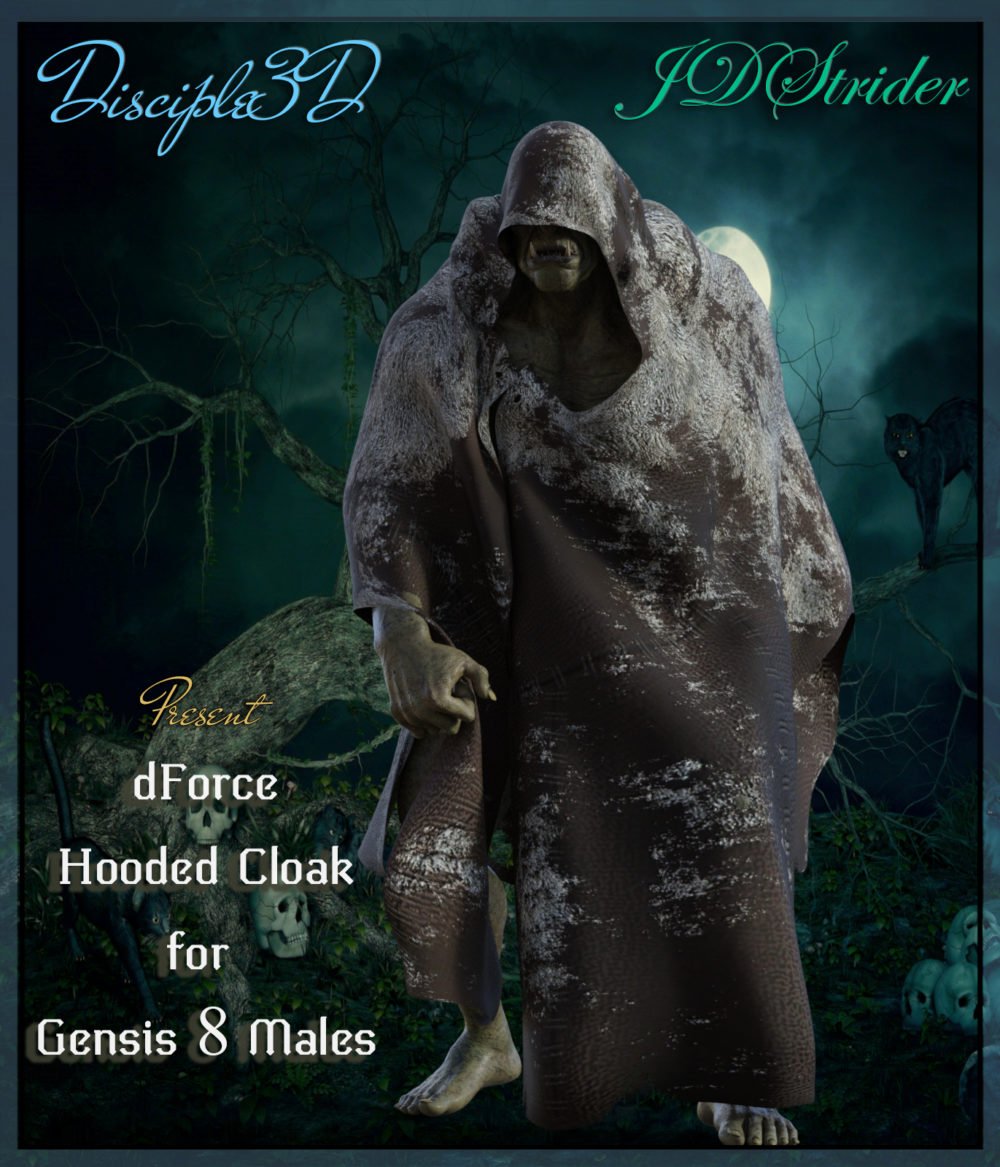 ---
dForce Hooded Cloak for G8M
A dforce Hooded Cloak for the Genesis 8 Male(s). This cloak has numerous morphs and adjustments to help fit almost any situation you G8M characters can get into.
With dForce simluation, you can get a ultra realistic drapping to provide even more realism to your renders.
The default texture is a rough and tattered texture that will work well for goblins, trolls and monsters of all types and with the
"Pose and Setup" shader, you can easily modify the Base and Top Coat colors top produce an endless variety of colors and shine.
This product includes Metadata for Daz Studio Smart Content.
---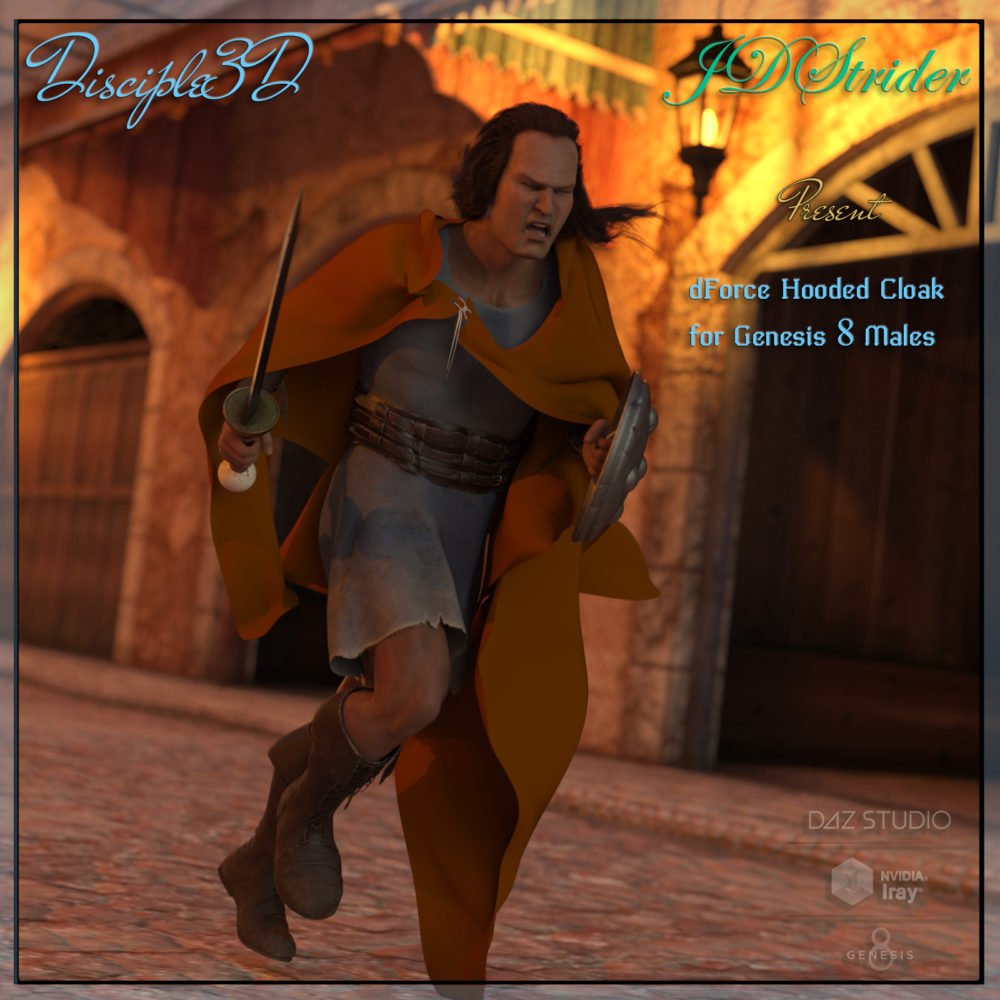 ---