dForce Night Runner Outfit for Genesis 8 Female(s)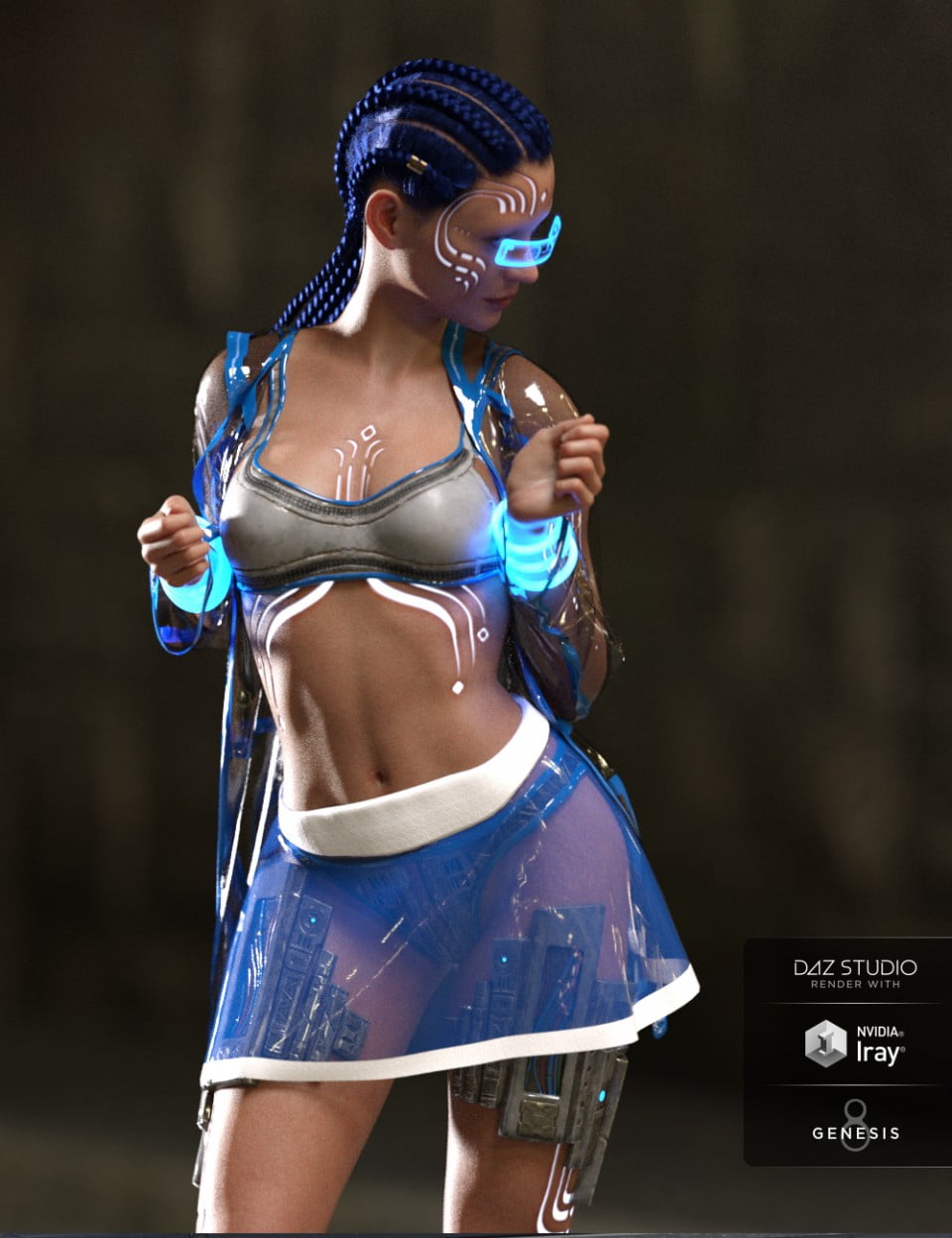 This layered dForce outfit gives you a transparent, highly reflective and shiny raincoat on top of a semi transparent skirt with leather trimming. Glowing rings at the wrist, a floating HUD and several emission zones create light for great night scenes. Floating Thigh Elements, Bra, Panties and Boots with lots of wires, panels and switches finish the classic sci-fi look.
The Coat and Skirt simulate using dForce and offer lots of adjustment morphs to enable you to use them with different undergarments or outfits.
The hood of the coat can be lowered and adjusted to surround most hairstyles for proper simulation.
Additionally this Outfit comes with two more material sets. One that changes coat and skirt to fishnets and the undergarments to a more regular look. The other gets rid of transparency and brings a more latex like look to the coat and skirt, as well as a second style of tech boots and panels.
All individual pieces have morphs to work with most Daz Original Figures, including Zelara and the Spine Attachment.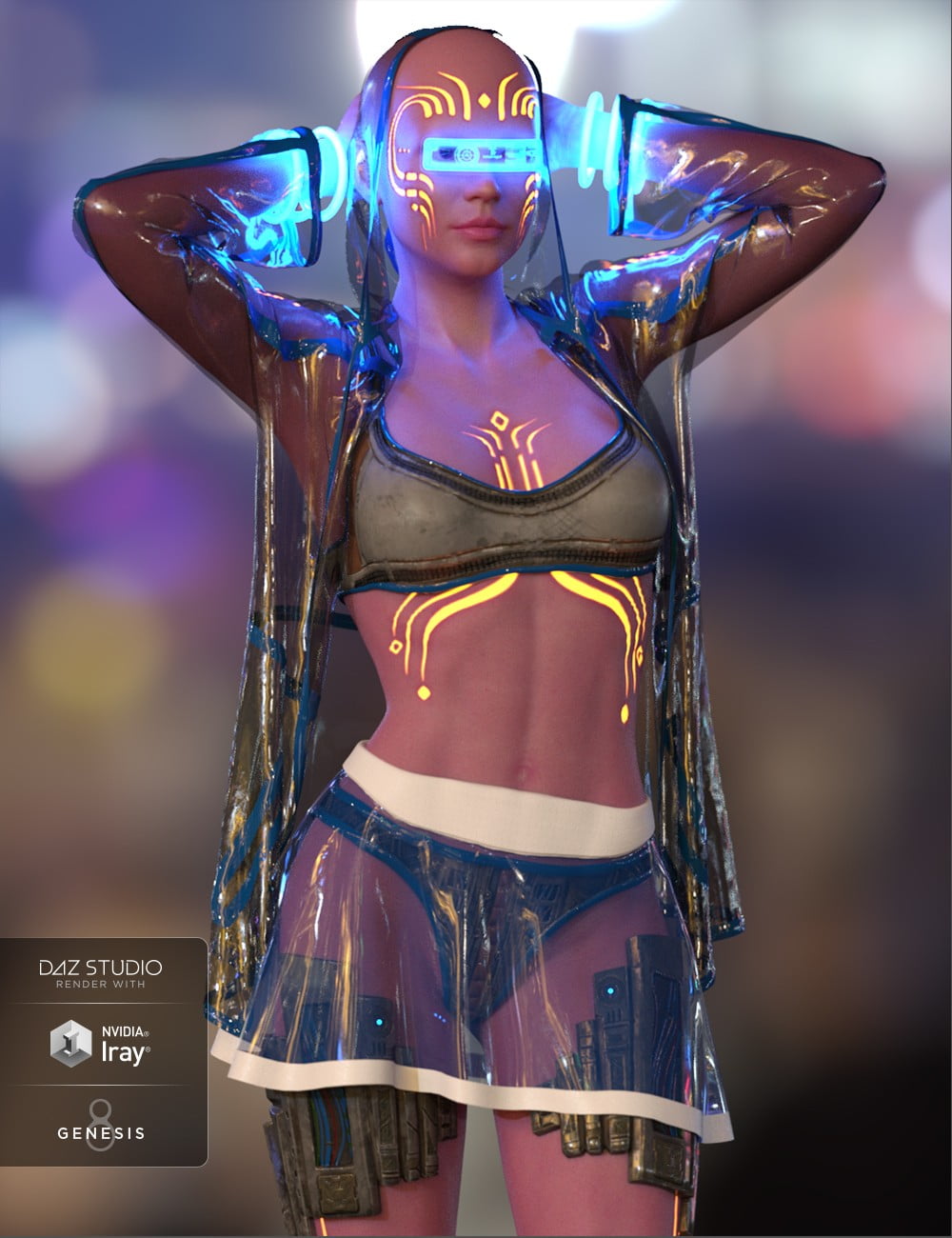 ---