dForce Open Pants Outfit for Genesis 8 Females
---
dForce Open Pants Outfit for Genesis 8 Females
dForce Open Pants Outfit for Genesis 8 Females combines style and elegance with a flirtatious twist. It's perfect for your model whether she's in a business meeting or out for an afternoon drink with friends.
This outfit works with dForce, but it will work great without it too. The set includes open pants, a top, shoes, a purse, and rigged earrings, and the outfit comes in 6 different colors. If you want your Genesis 8 female model to look more formal with a dash of spice, the dForce Open Pants Outfit is perfect for you!
Bonus! This set includes 7 poses with her mirrored poses, designed to be used with the purse and high heels.
---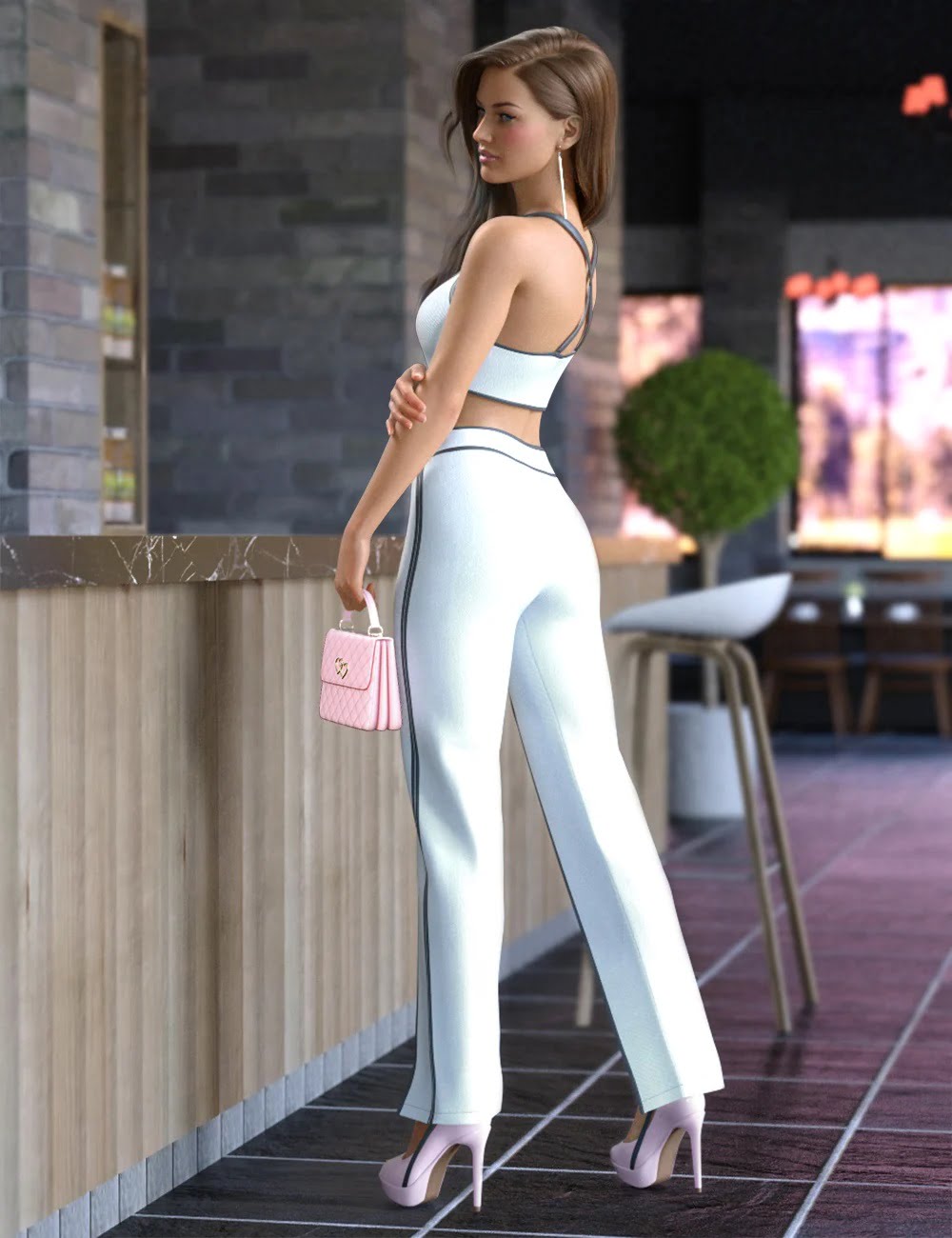 ---