dForce Summer Sass for Genesis 8 Female(s)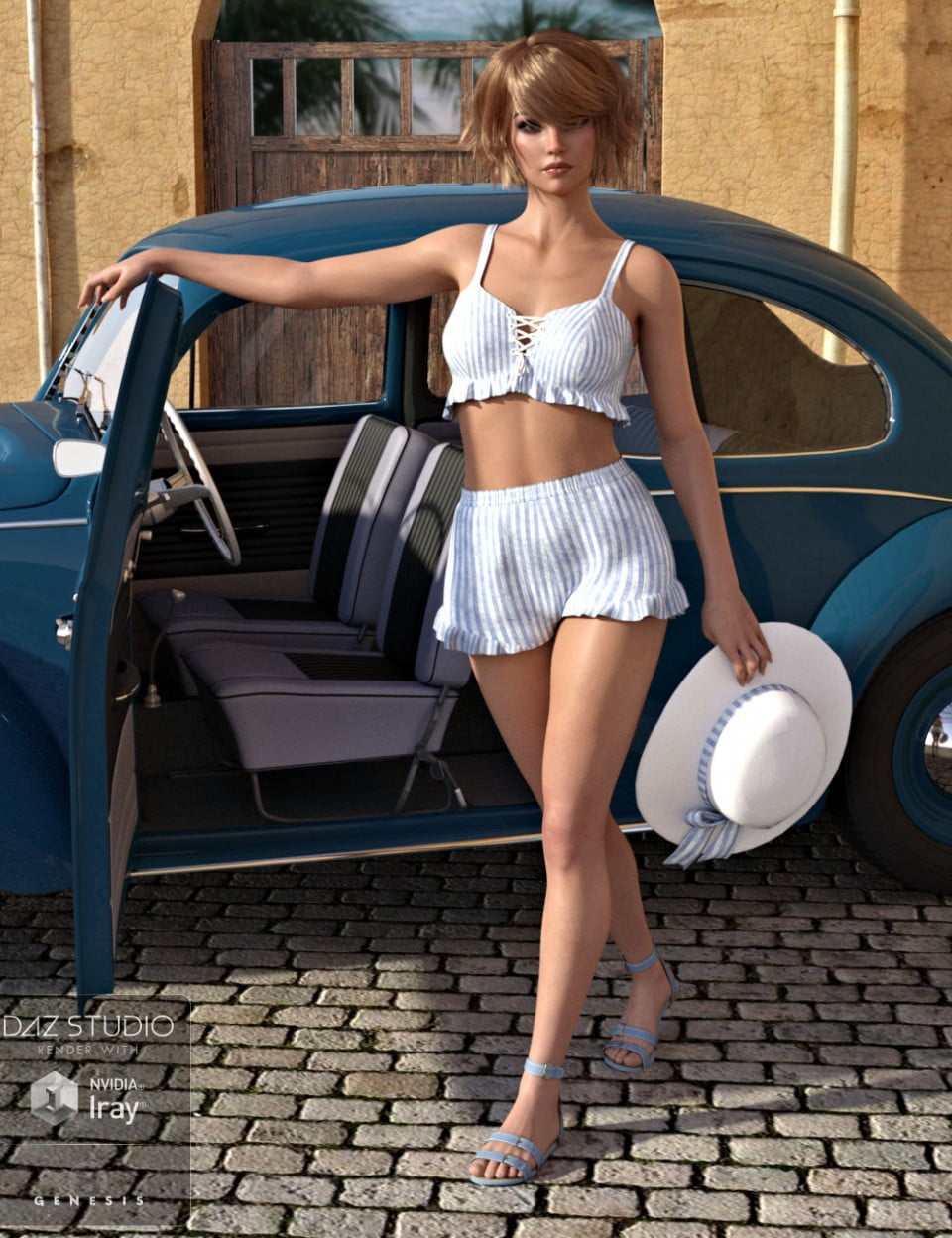 UPDATED:  2018-07-09 – Fixed hat that was not loading at High Resolution
Summer Sass for summer fun . . .for walks along the beach, for sitting by the pool, cruizing with the top down, or just relaxing in the backyard.
Summer Sass is a 4-piece outfit consisting of a ruffled crop-top with a moveable bow, ruffled shorts, a big brimmed hat, and cute, strappy sandals. The top and shorts simulate with dForce to give a good fabric flow to poses. The hat comes with 4 options: parented to the head, parented to the right hand, parented to the left hand, and as a freestanding prop. Five (5) textures complete this pack.
This product includes:
1 DSON Core Installer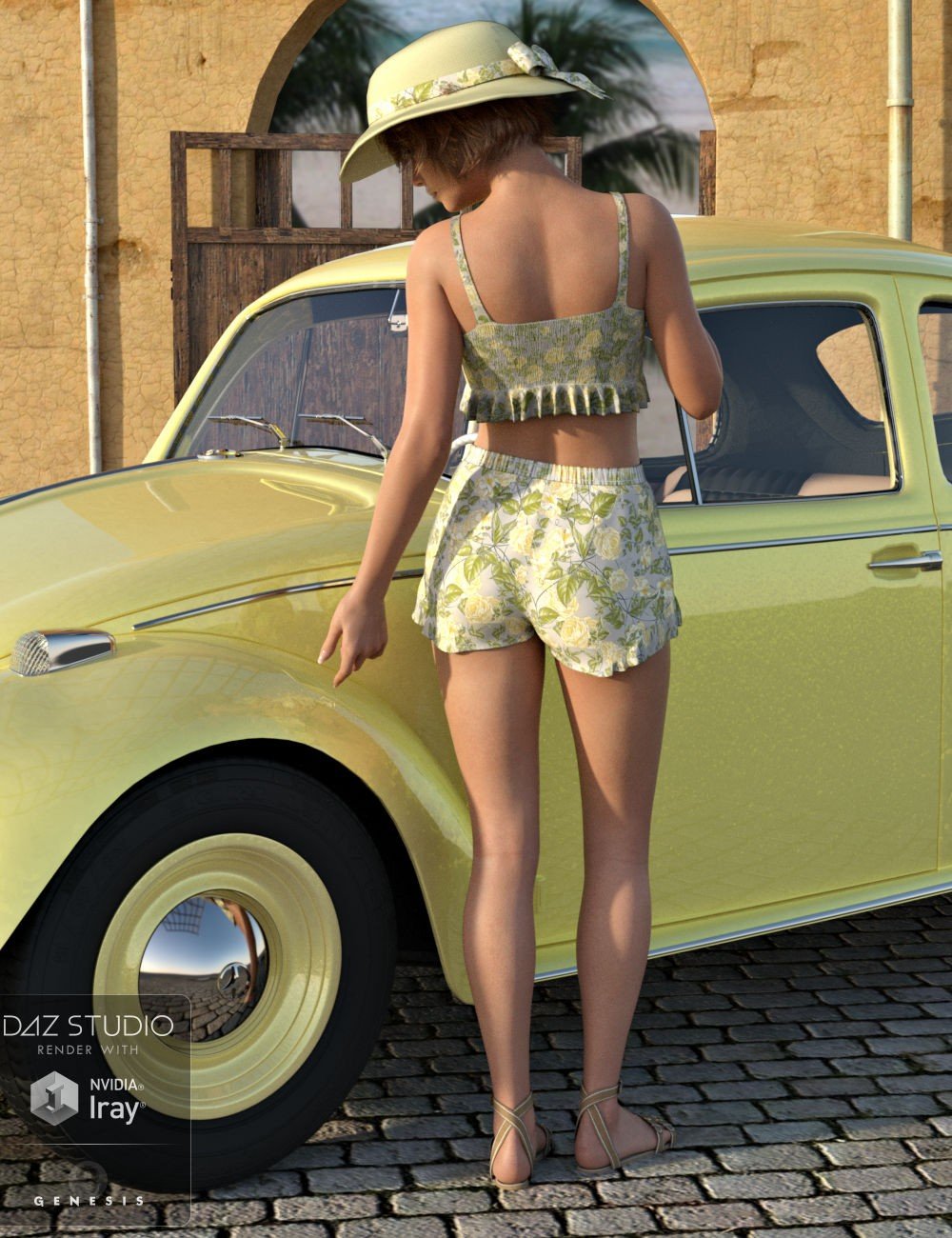 ---