dforce Take Ten Jumper Dress G3F G8F
dforce Take Ten Jumper Dress G3F/G8F
Now it's time to take a break from all the glamour, the shopping, the night life and just hang back.
Why take Five when you can TAKE TEN?
~.~
This product is dforce ready and it is recommended to get the best out of the product but it is not required.
Included:
• 1 dforce jumper dress G3F
• 1 dforce jumper dress G8F
• 16 Mat Presets for the Jumper Dress/Prop Jumper Dress including variations
• IRAY Material Presets only
• Utility: No Poke Thru Inj/Rem
-Fun Props:
• 1 Take Ten Hanger
• 1 Hanging Smart Prop Jumper
• 3 Mat Presets for the hanger
• IRAY Material Presets only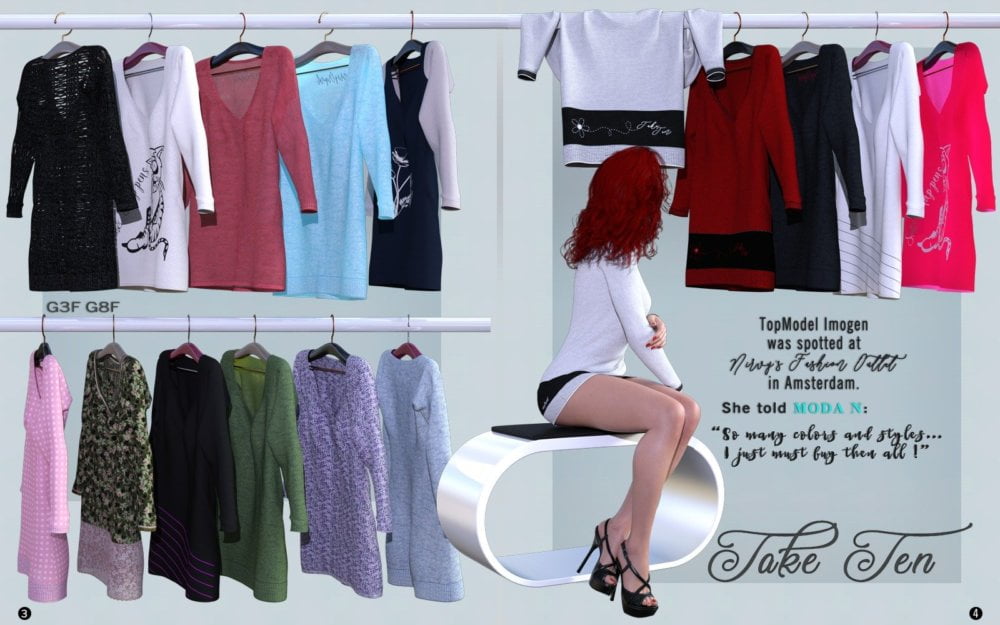 ---