dForce Wasteland Momma Outfit for Genesis 8 Female(s)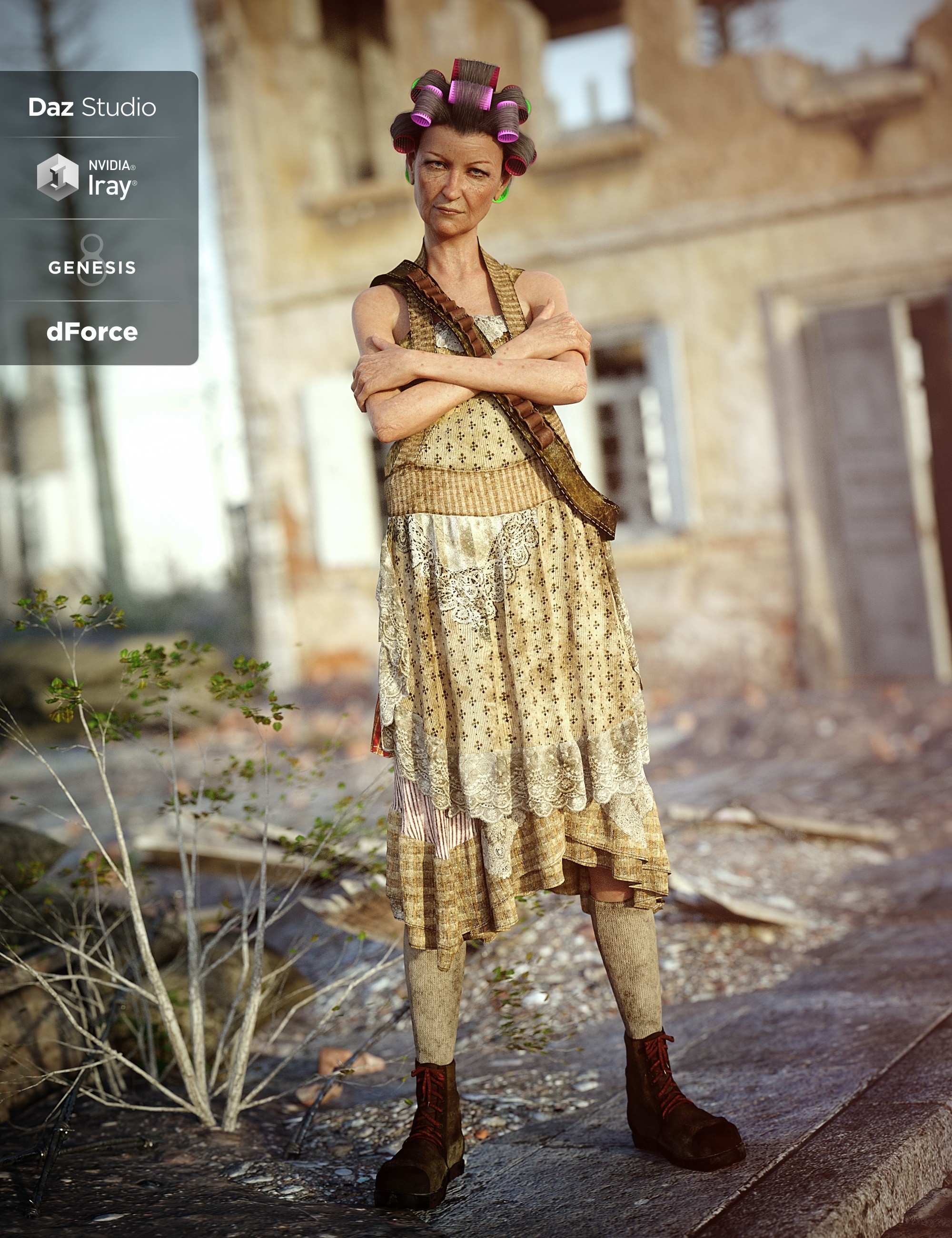 dForce Wasteland Momma for Genesis 8 Female(s).
The end of the world as we know it is no big deal for Wasteland Momma. From her securely booted feet, to her giant ruffly apron, to her trusty Bandolier, Wasteland Momma is prepared for the rigors of the wasteland
Worn in combat boots solid enough to repel even the most stubborn scorpion and pebbles. Comfy socks she knit herself. An easy to move in but still ladylike two piece ensemble with asymmetrical ruffled skirt and a nice sleeveless long tunic with a little lace embellishment added here and there. To protect from the dust and the mess is her her favorite big ruffly apron. And to top it all off, a nice leather bandolier sturdy enough to hold everything she needs.
Its the end of the world as we know it and she looks fiiiiiine.
Textures Include:
50 Texture, Bump, Displacement, Specular, Reflection, Transparency and Normal Maps (2048 x 2048 up to 4096 x 4096)
Texture Templates available through the Product Library
Daz Studio Iray Material Presets (.DUF)
Daz Studio 3Delight Material Presets (.DUF)
Notes
This product includes:
1 DSON Core Installer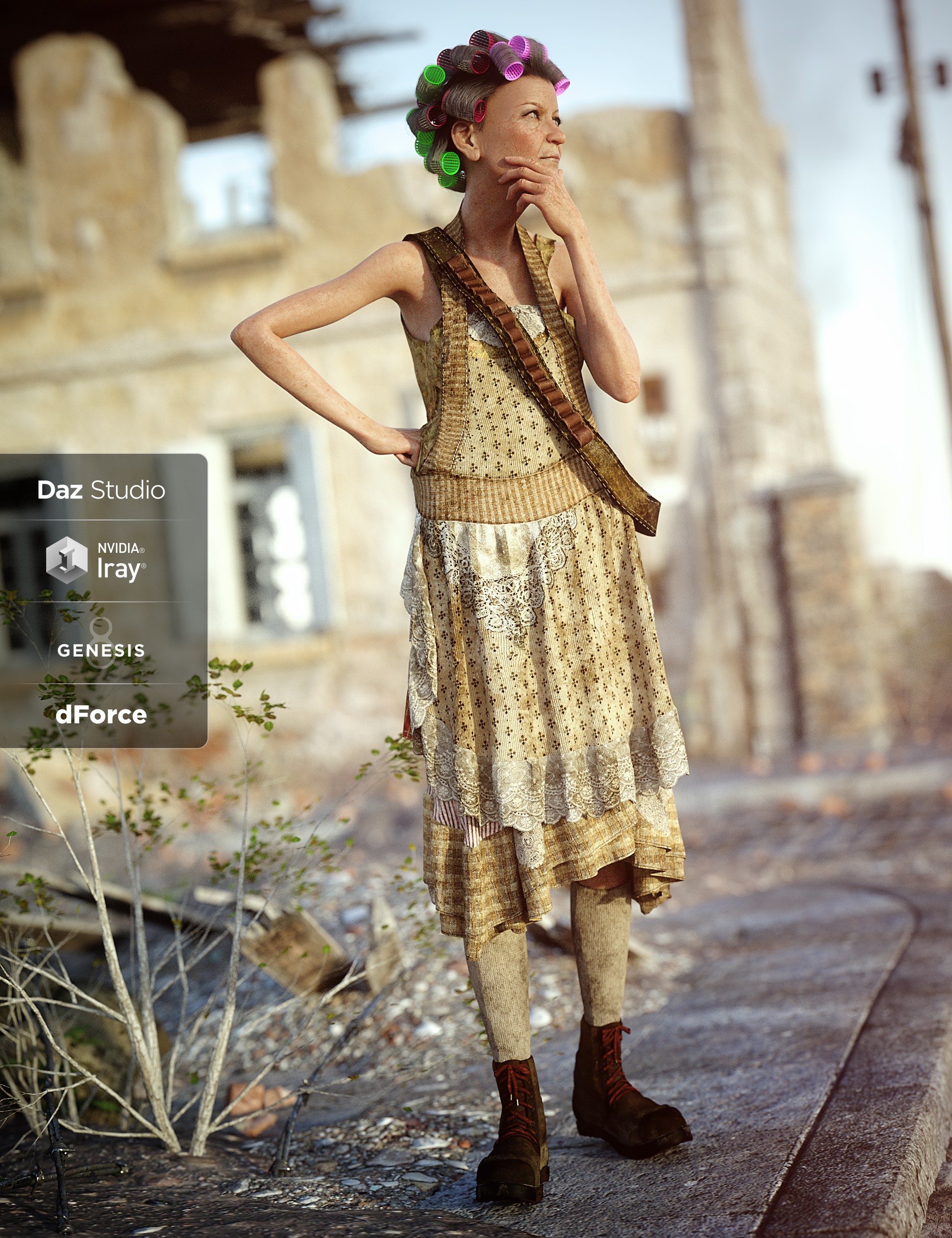 ---