DG Iray Action Fabrics Shader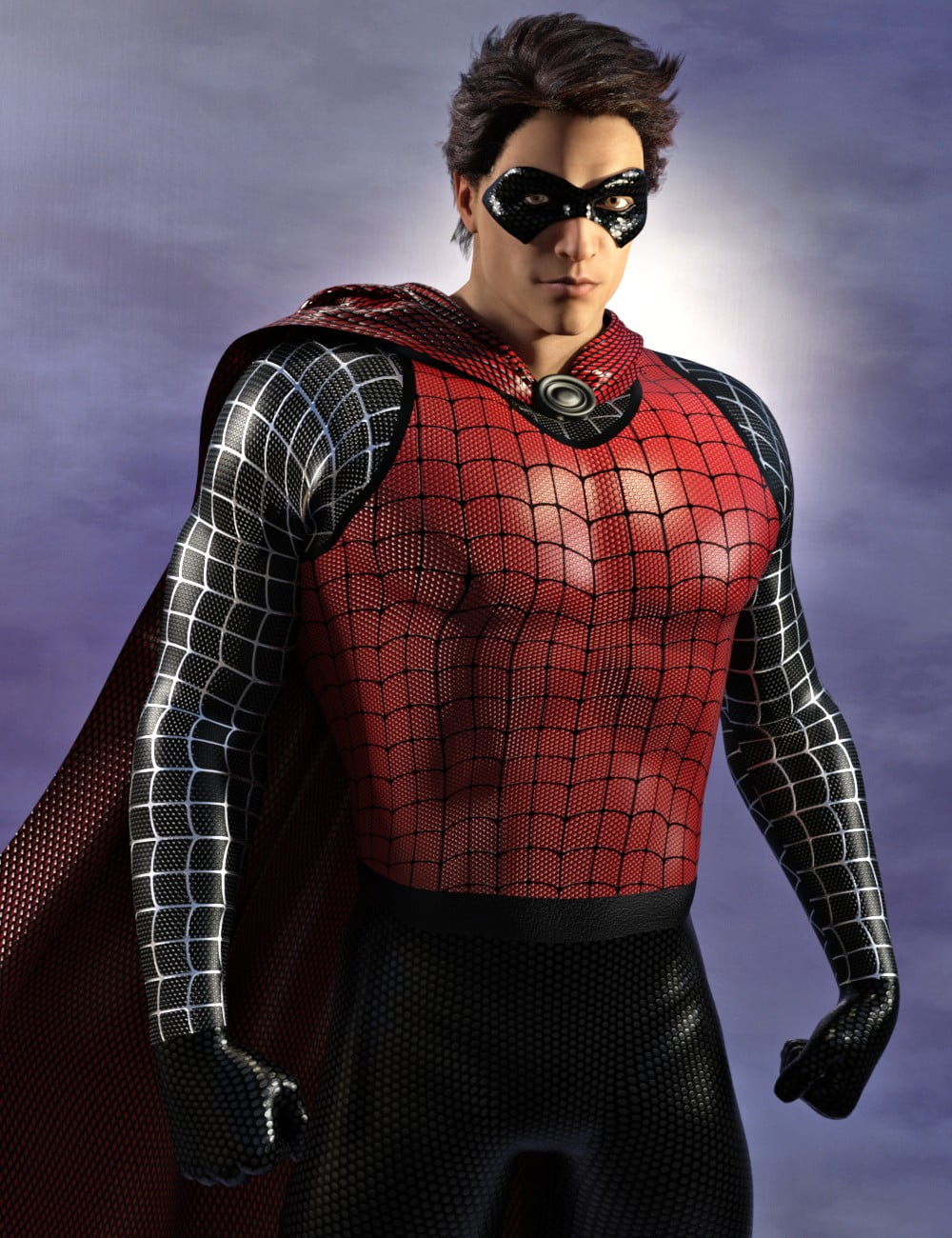 Today's Man of Metal or Amazing Woman leads a busy life. Between fighting crime and turning up for the latest photo op, they don't always have time to jet off to the local Super Hero Supply Store when they need a quick costume change. What's a super hero on a deadline to do?
DG Iray Action Fabrics to the rescue with 95 shader presets in the latest damage resistant fabrics like durable leather, high gloss vinyl, flexible neoprene, high impact metal, and breathable mesh. There are 33 patterns in metallic, non metallic, or mesh. Each preset has a color chosen, but don't stop there. Create a coordinating Marvelous League and make your own varieties by picking any color you need in the Base Color. Also included are 10 tiling presets and 1 base shader reset for your utility belt. Your Super Heroes will always be fresh and ready for a hectic, action packed day.
All of the included shader presets use the Iray UberSurface shader that comes with Daz Studio 4.8+.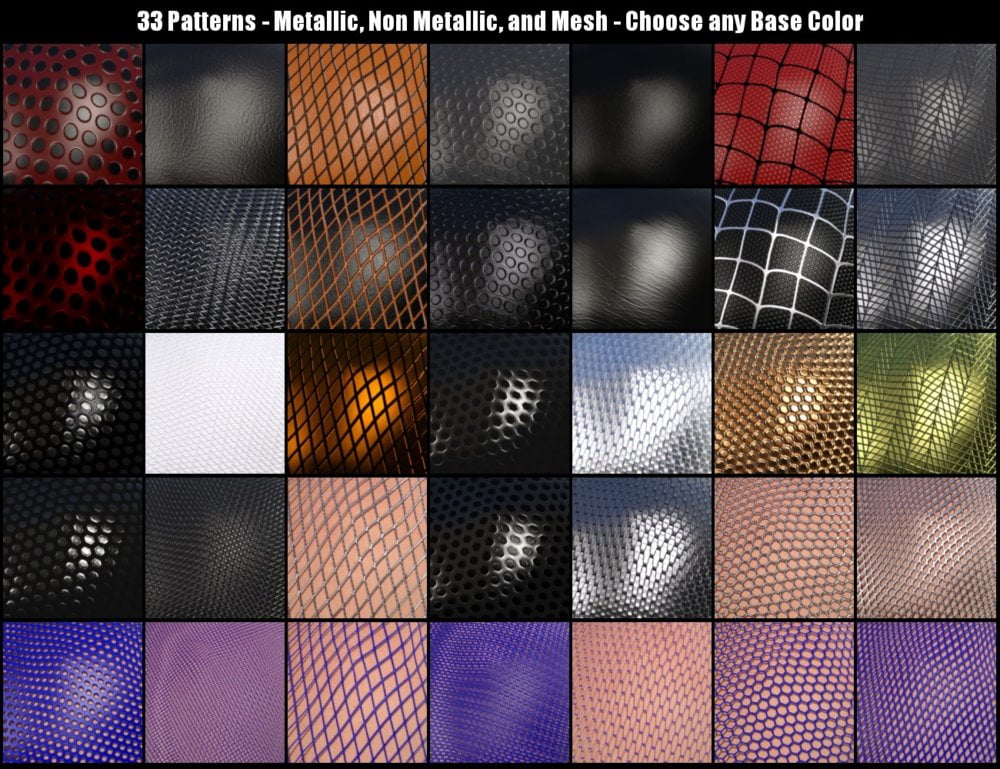 ---