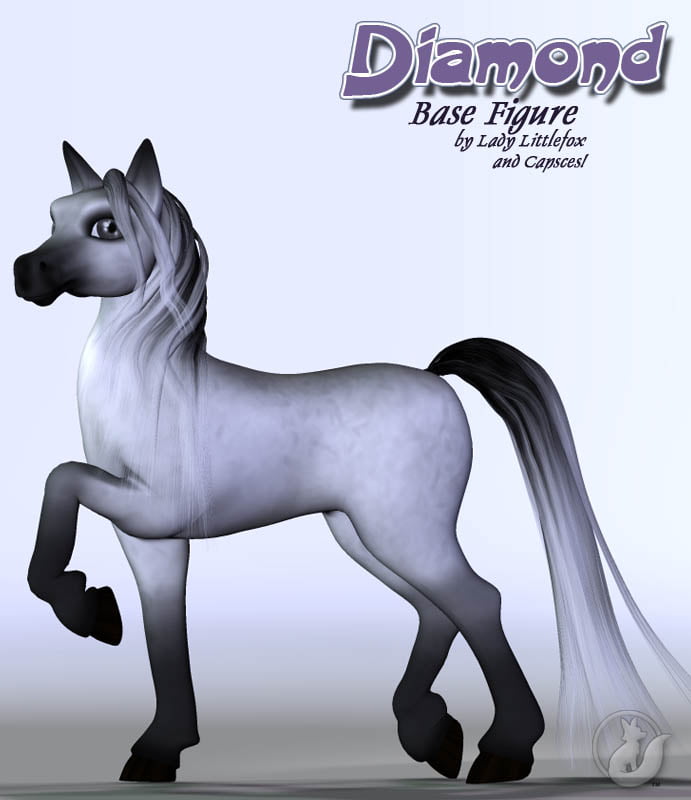 "Teased at for over a year and a half, Diamond finally is ready for the world to share. Lady Littlefox has teamed up with Capsces, opening a whole new world of Koshini and Friend?s Critter Collection. Diamond is modeled to fit along side the elegant Krystal and the cutesy Kiki without breaking stride. Her delicate features merge just the right amount of female charm with a warm personality to make a perfect companion to nearly any toon character. Diamonds are a girl?s best friend!"
Each piece comes preloaded with the Snowy Arabian texture.
The face alone contains 50 morphs with poseable ears and a 5 segment tail bone for use with the hair room for the adventurous!
The mane conforms to Diamond and contains many morphs for both positioning and fluffing to allow for a flowing effect.
The tail conforms to the first two joints of the tail bone but also contains 30 different movement morphs for precise control as well as morphs for fluff and shifting to give a wind blown elegance.
Diamond can share any Koshini and Friend's eye textures!
All Mane and Tail figures are conforming so they can be swapped easily with new hair styles as they become available.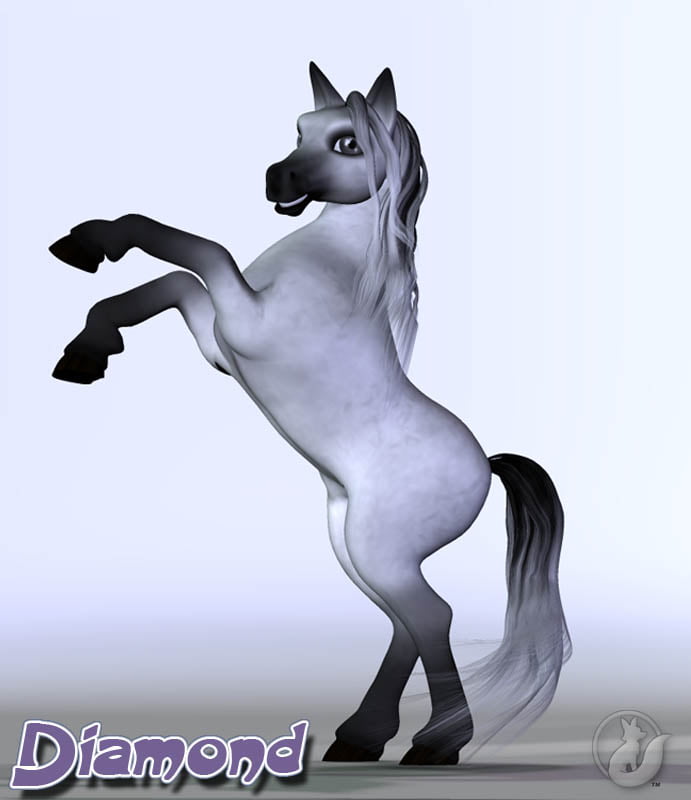 ---