Creating an Infectious Skin Parasite in CINEMA 4D and After Effects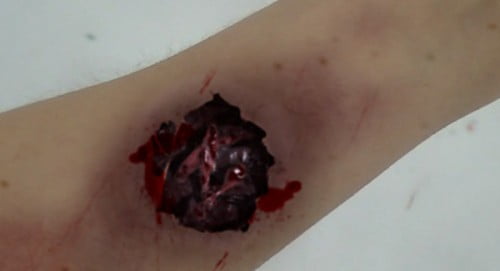 In this tutorial we will learn how to create a gruesome, yet convincing skin infection. We'll focus on the areas that will help sell our shot and bring realism to our motion tracked footage.
We'll begin by looking at the tone of our project and create an effect of skin tearing using CINEMA 4D's cloth module. Then, we will create animated tentacles to give the sense of movement within our wound. Finally, we will hone in on our materials and lighting to make our infection seem life like, then bring it all together in After Effects.
By the end of this tutorial, will we have an ?outside of the box? understanding of CINEMA 4D's cloth and a working knowledge of integrating a CG element into a motion tracked plate.
---