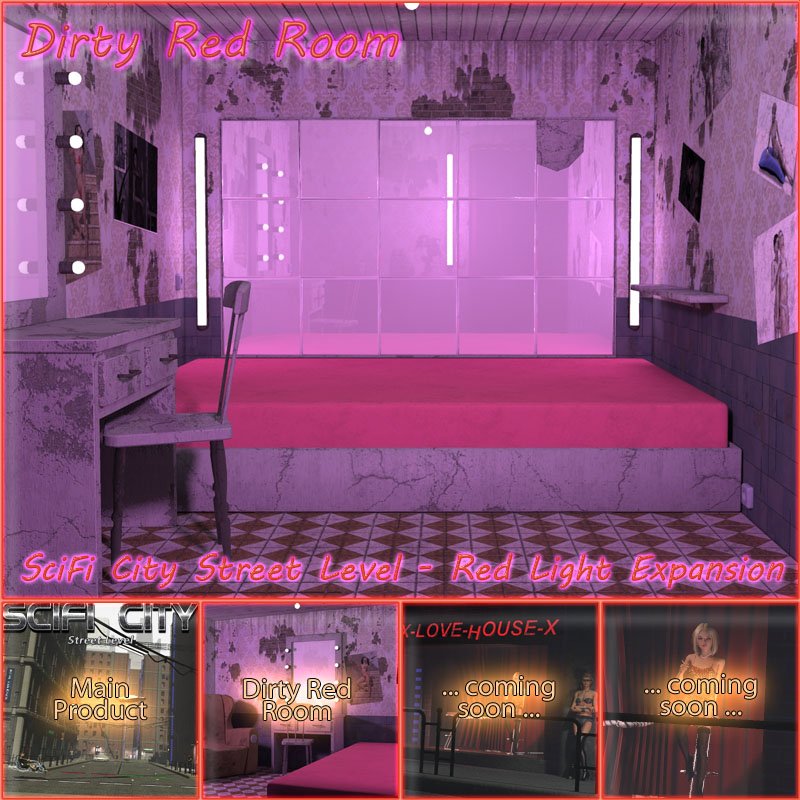 Here comes an interesting expansion but also standalone item for you!
Beginning with this, we start a three parted expansion of the SciFi City Scene
called "The Redlight District Expansion".
The first set within it is "The Dirty Red Room".
This is a multiparted room set with props, lights and basic poses included.
The room has all walls, doors, curtains, ceiling etc boned to be easily hidden.
Walls have separate material tags. Any tileable materials could be used on those,
which makes the set very flexible in usage.
Included in the set:
– Dirty Red room (Boned item)
– Cupboard (boned item)
– stool
– Couchseat
– Bed/Matracecover
– Light Set
– 5 Basic V4 Poses
– Room poses to disable/enable walls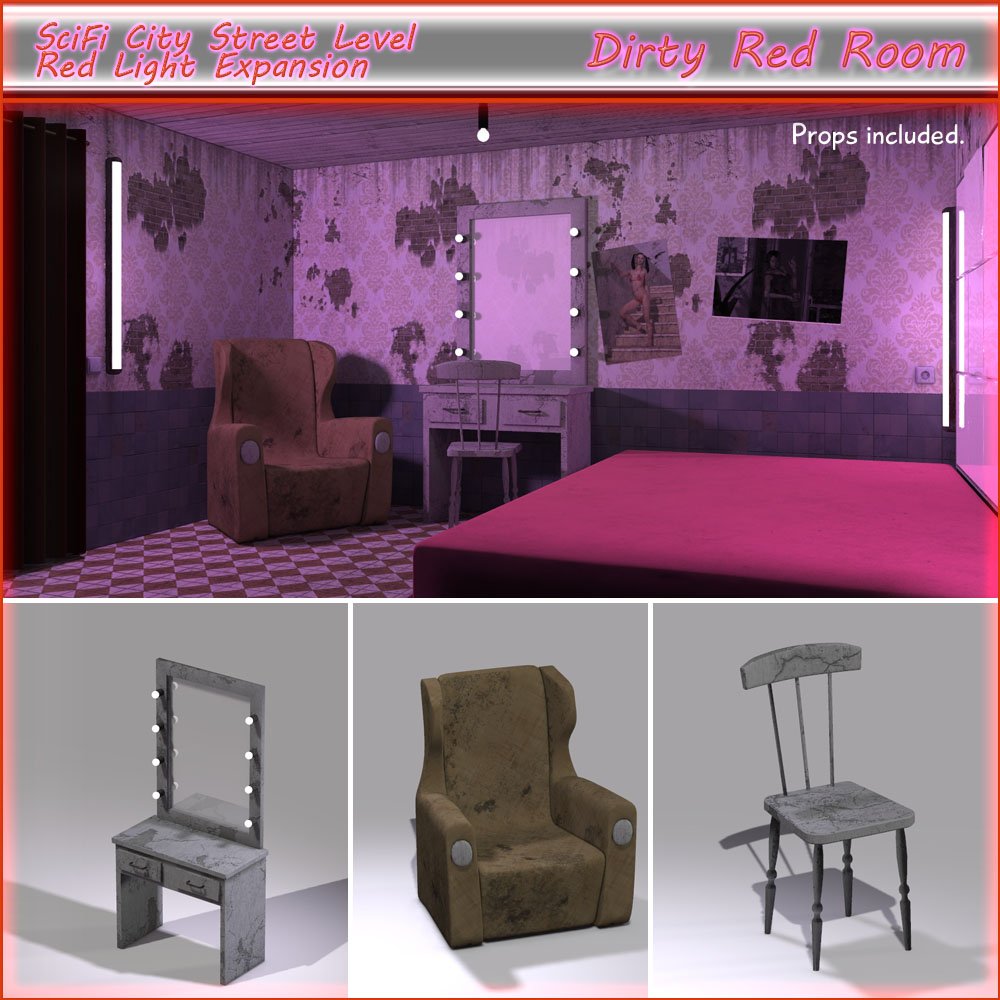 ---