Dirtypot's Dining Pleasure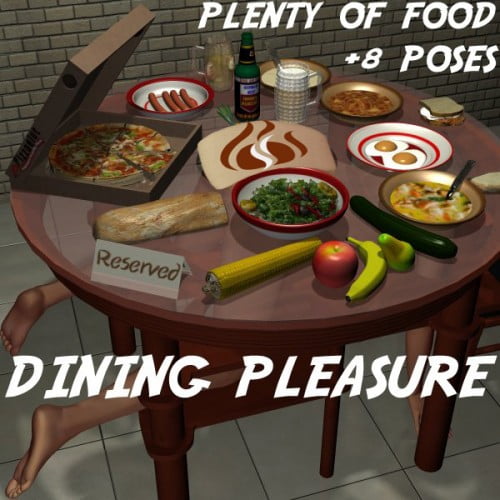 The best dinner table ever. A special place for your figures to enjoy food sex of any kind, sitting on the most relaxing chairs.
There is also a slave position under the table if your figure has one available.
High quality materials for the scene with more than 40 props in 32 separate pp2 files.
You have many choices for your menu dishes including soup, mash potatoes, spaghetti, fried eggs, pizza, salad and sausages. You even can give special taste with piss or turds.
There are also fruits and vegs for inserting them at the appropriate places.
6 poses for V4 and 2 poses for M4 that match the room props.
Poser 6+
---