DM Mystic Places 'n Poses 4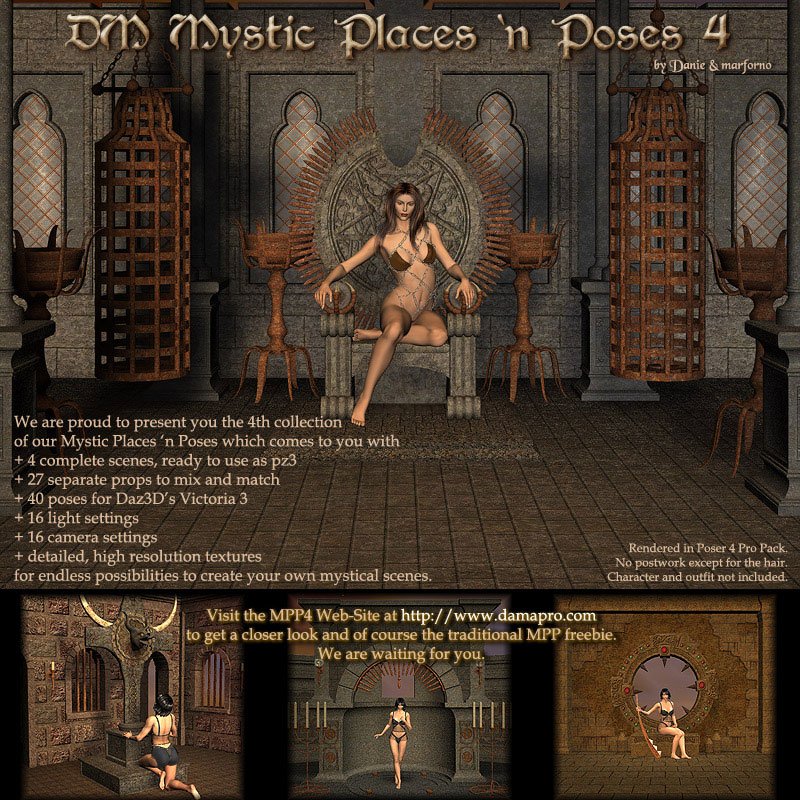 Want to bring out that darker person from inside… The person that walks in the mystical lands, where the icey cold grip of death holds you, you loose yourself in the never ending depth of the mist.. The person that yearns to be set free and walk among the undead… As a ruler, a goddess…
Well The Mystic Places 'n Poses Package is your key to that place. Now you can live out your wildest fantasties, your darkest desires.. Be the ruler of your dark kingdom. It's back, bigger and better than it's ever been.
We introduce to you, Mystic Places 'n Poses 4. Back by popular demand, this set includes all new props, scenes, poses for you to bring your darkest visions alive! Everything in this package has been crafted and sculpted to that darker side of yourself.
Product Requirements: Poser 4, Pro Pack, Victoria 3 or Victoria 2 or Stephanie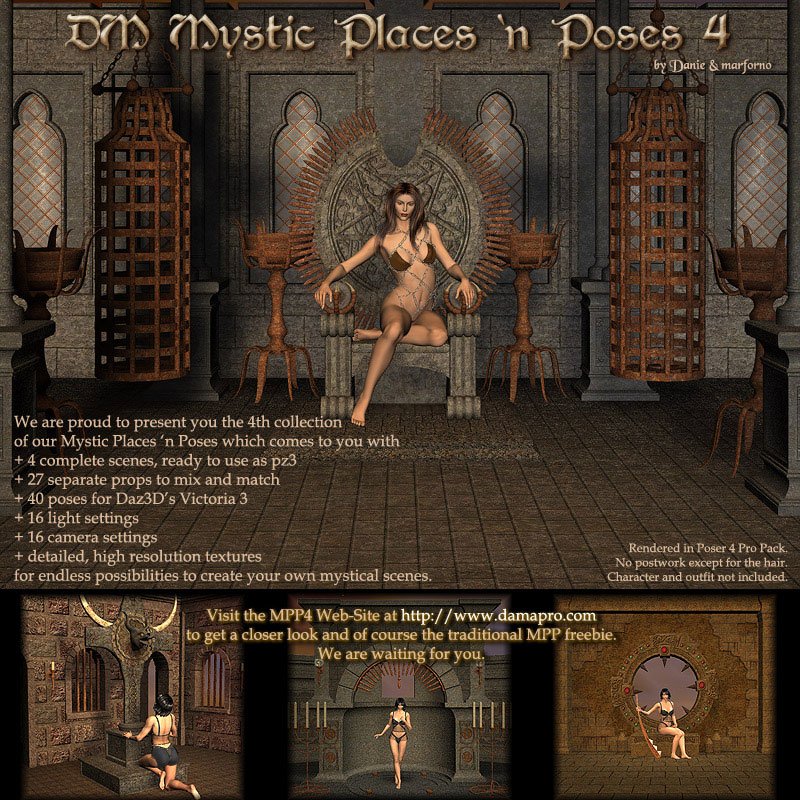 ---