DM's Mystic Places 'n Poses 6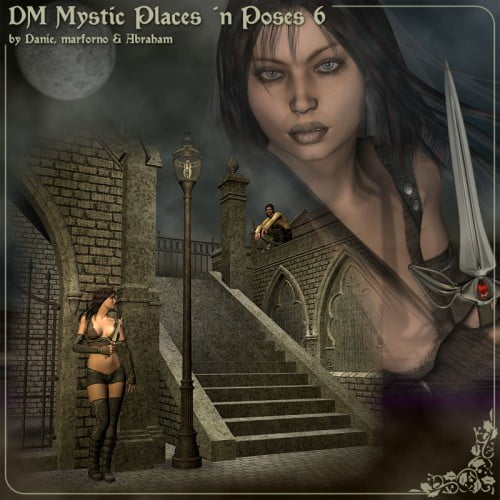 Just when you thought it couldn't get any better, DM Productions brings you Mystic Places 'n Poses 6. Dark corners beckon you … staircases descend into the shadows of your nightmares … crypts cry out for your imagination to run wild! All you need and want for your deliciously dark and creative side can be found here in MPP6.
Add to this Shany, the resident Vampire Slayer … armed with the tools to defeat any legion of blood-sucking, night-stalking, or flesh-eating creatures that might be crouching in the shadows, and you have a recipe for some fantastic imagery.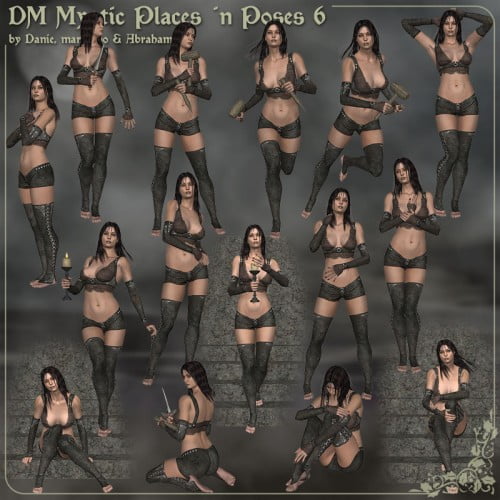 ---