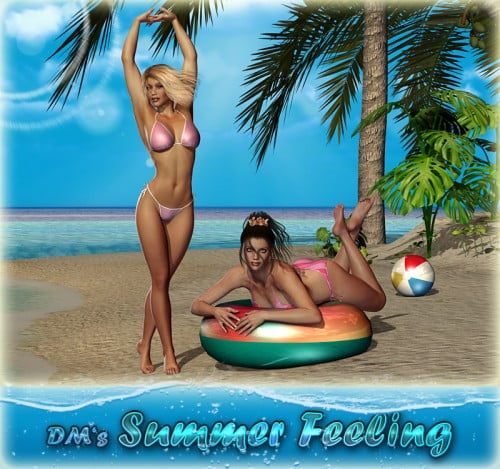 Everybody loves it, that summer feeling… bikinis and beach balls, soaking up the sun, ocean waves, a mild breeze and just having fun! It's time to head for the shore …
This package contains:
30 poses for Victoria 4, all with their mirrored versions
= 60 poses in total
1 Hand pose
1 Ball (.obj & .pp2)
1 Swim ring (.obj & .pp2)
6 Materials
Expressions not included.
Optimized for Poser 7 and above. Materials will need adjustment in DazStudio.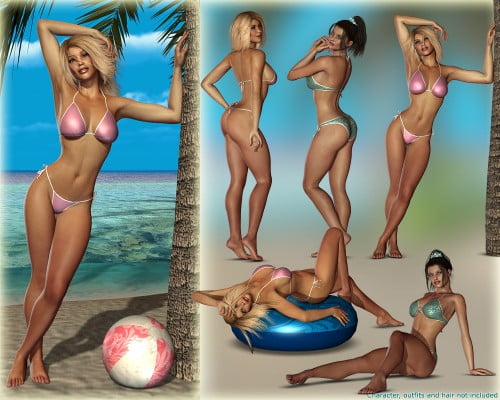 ---